It's so warm here in North Carolina. Like, high 70s, t-shirt weather. Even up north, the weather is unseasonably warm. So you can't make actual snowmen just yet, but you can make anything off our list of Snowman Crafts And Snack Ideas.
They don't require any actual snow.
Snowman Crafts And Snacks Ideas
Affiliate links are included in this post and Drugstore Divas may make a small commission if you use them.
As we add more snowman crafts and snowman snack ideas to Drugstore Divas, we'll be updating this list. So be sure to bookmark this page and come back to it to see what we've added.
DIY Rustic Scrap Wood Snowman
If you have a little bit of scrap wood and a little bit of time, you can make this DIY Rustic Scrap Wood Snowman craft.
They're really easy to make in bulk, so you can make a bunch of them for Christmas gifts. It takes pretty much the same amount of time to make a half dozen of them as it takes to make a single rustic snowman.
Toilet Paper Roll Snowman
Save your toilet paper or your paper towel rolls to make this adorable Toilet Paper Roll Snowman craft. It's a great way to upcycle your trash into a craft. If you don't have any empty rolls, you can actually purchase craft rolls to make this craft.
It's definitely one that kids will love making too. So if you have a few kids of your own, or just some over for Christmas and they're looking for something to do while dinner cooks, this is a great idea.
DIY K-Cup Snowman
If you're a coffee drinker and you have K-Cups around, save a trio of them to make this DIY K-Cup Snowman craft.
It's really simple to make and comes out great. It's definitely a fun one to make with kids because kids can pretty much do the entire craft on their own (except a little bit with scissors — unless they're old enough to use those; in that case, they can do the whole craft themselves).
And then, when winter is over, if you don't want to save these, you can just toss them in the trash, which is where they were originally headed anyway.
DIY Snowman Candy Holder
This is an upcycle snowman craft that doubles as something really useful.
Take a used peanut container, wash it out really well, and paint the outside of it to turn it into a snowman. The inside is still food grade, so you can use it to package food for a gift.
Personally, we suggest using wrapped candy in this instead of loose candy, just to be completely sure that the candy is fine, but it's up to you.
DIY Pear Fruit Cup Snowman
If you have a fruit cup to stick into your kid's lunchbox or to give your child as an afterschool snack, this DIY Pear Fruit Cup Snowman is a cute way to do that.
It would also work for Thanksgiving too since this snowman looks like a pilgrim. It's the hat and the yellow tint of the pear in the fruit cup. If you had one with a white outside instead of a clear cup, it would work better as a snowman. But you get what I'm going for with this.
DIY Snowman Snack Mix
If you need a class treat, this DIY Snowman Snack Mix is great.
It's similar to trail mix, with its pretzels, nuts, and berries. But the addition of mini marshmallows give it the feel of a deconstructed snowman. And that's super cute for a winter snack.
You can attach a label to it if you're giving it as a gift or you could just put it in a mason jar (or another air tight container) for an easy snack for home.
Wine Cork Stamp Snowmen
If you need an excuse to drink a bottle of wine (responsibily!), this is it. You need a wine cork in order to make these Wine Cork Stamp Snowmen.
It's a really easy craft for kids, especially young kids. The hardest part of it is waiting for the paint to dry so that the kids can draw the bodies of their snowmen.
While you're waiting, you might want to pick another snowman craft off this list to make to keep them occupied.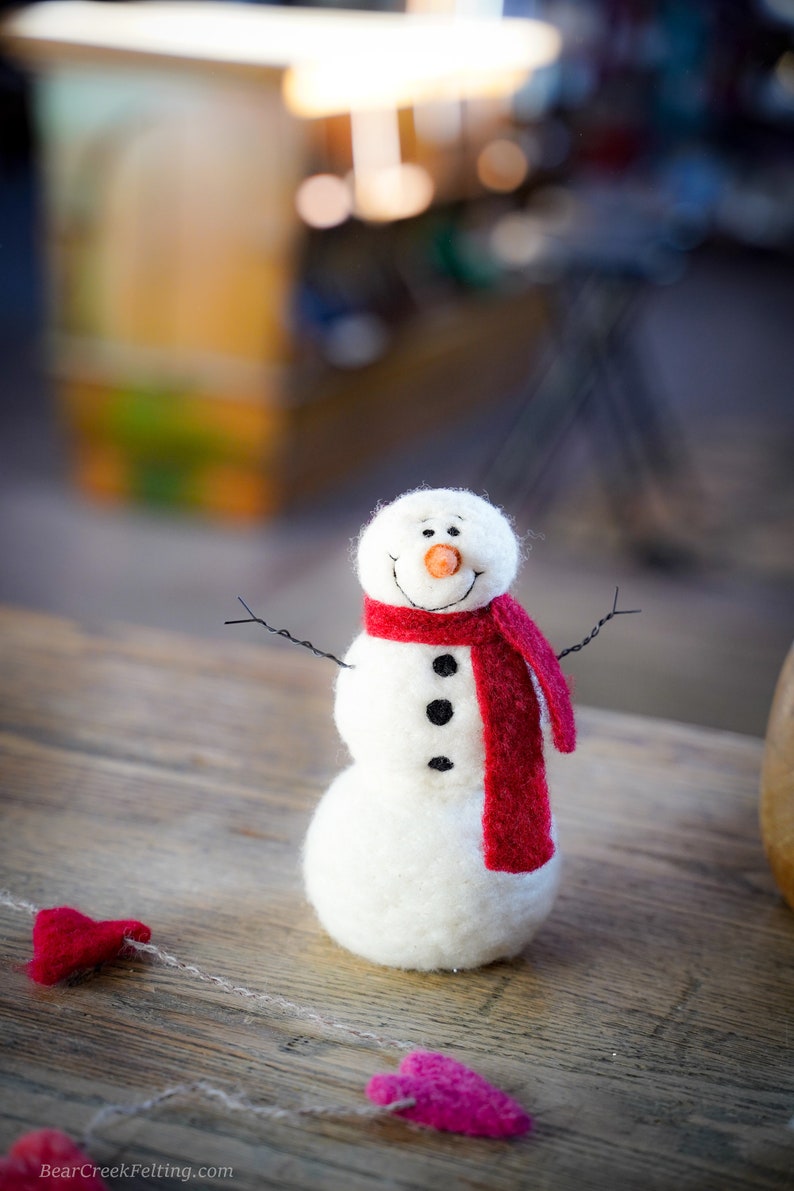 Purchase Snowman Craft Kits Online:
If you want to make some snowman crafts this winter, but you don't want to buy all the supplies, I get it. It's a lot easier to buy snowman craft kits that come with everything you need to make the craft.
We found a few of them online that you might like.
Which of these Snowman Crafts And Snacks ideas will you try first? Let us know in the comments.