Canned corn is a great addition to so many recipes because it's such a frugal ingredient. Use it in one of these budget-friendly canned corn recipes tonight.
For more ideas of what to make, check out all of our recipes.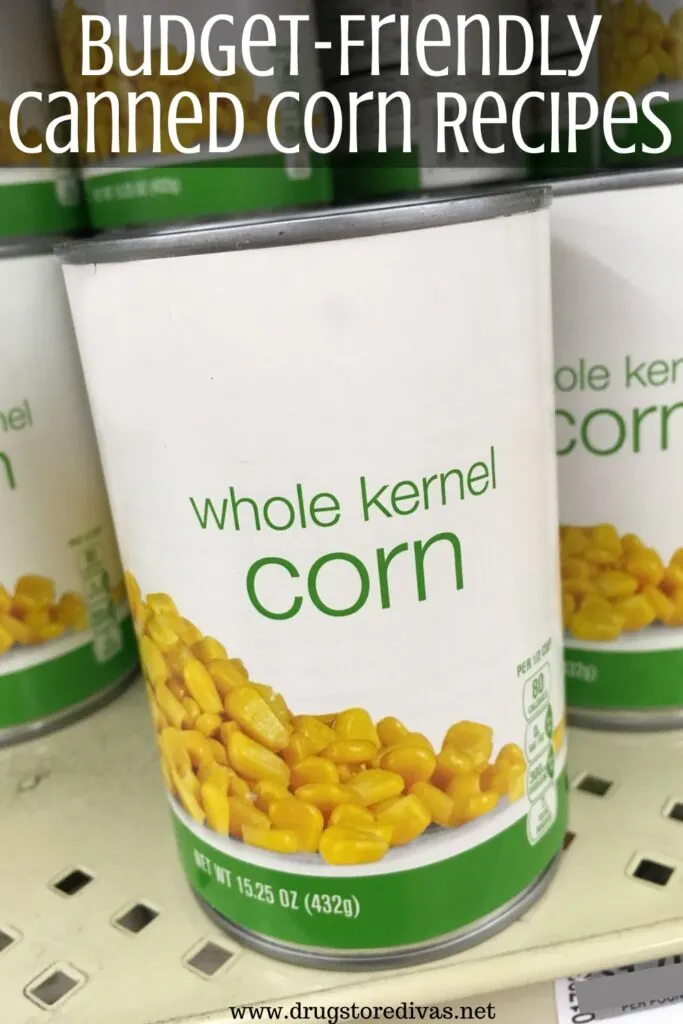 I really like corn. Even canned corn. It has such a good flavor. If you love corn, you're in luck. I put together a list of recipes using canned corn.
Keep in mind, all these recipes use canned corn. In theory you could substitute fresh corn or corn on the cob, but I'm not focusing on that.
I mean, let's be honest. Canned corn is cheap and on sale a lot. And it's a pantry staple. But sometimes, you just want to figure out how to make canned corn better. Because it is delicious, but it can also be boring. Opening a can, boiling it, serving it. Blah. Am I right?
So this round up will help you figure out how to dress up canned corn.
All of these recipe use canned corn.
If you landed here because you're looking for new recipes using fresh produce, check out our list of Budget-Friendly Fresh Corn recipes instead.
Budget-Friendly Canned Corn Recipes
All of these recipes use canned corn, except the last recipe. But, with that one, canned corn can be easily substituted in without really changing up the recipe, so it was included in the list.
As we add more canned corn recipes to the blog, we'll be updating this list. So be sure to bookmark it, pin it, or save it however you prefer so you can come back to this link in the future.
One Pot Sausage Potato Soup
A full can of corn finds its way into this One Pot Sausage Potato Soup. It adds a sweetness to the recipe, which is a great break from the heavy taste of the sausage. The corn adds a great balance, so it's definitely necessary in this recipe.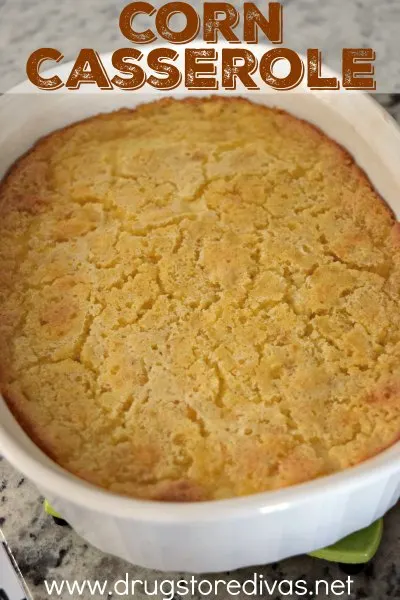 Corn Casserole
Corn Casserole is by far my favorite Thanksgiving side dish. I make it every year because that way, I can guarantee that we have it for dinner.
There are two cans of corn in this recipe, one can of regular corn and one can of creamed corn. Without those, this recipe wouldn't even be close to as delicious as it is.
Slow Cooker Chicken Burrito Bowl
A full can of corn goes into the slow cooker, with a few other ingredients, to make this Slow Cooker Chicken Burrito Bowl. The corn really balances out the heavier flavor of the beans to make this a really great dinner.
Serve it over rice and it's a really filling meal.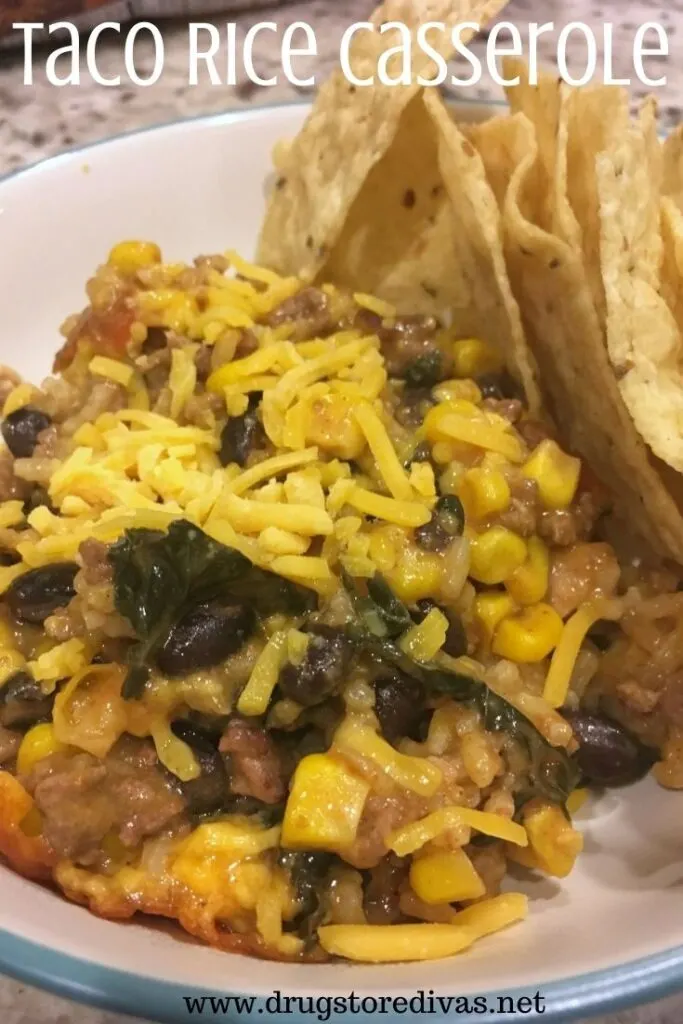 Taco Rice Casserole
Taco Rice Casserole is by far our favorite recipe on this list. It's filled with really hearty flavors, like beef and mushroom soup, but it's brightened with the addition of a can of corn.
This is basically a dump and go dinner. You cook the meat ahead of time, but everything else gets dumped into a casserole pan raw and gets cooked in the oven. It's super easy and equally delicious.
Chicken Burrito Bowl
This Chicken Burrito Bowl uses a bunch of pans to make it because every one of the ingredients is cooked separately, including a can of creamed corn.
If you want to make clean up a little easier, you can cook a few things together and just dump it all together. It won't look as pretty, but it will taste just as good.
Grilled Mexican Street Corn Salad (Grilled Esquites)
This Mexican Street Corn Salad is a little bit of an exception to this post. See, it's originally made by grilling corn on the cob, then cutting the corn from the cob and continuing making the recipe.
But, if you want to make this recipe a little easier, you can use canned corn instead. You can skip the grilling part and warm the corn on the stove instead. Then, just continue on with rest of the recipe as written.
Canned Corn: Frequently Asked Questions
Should you rinse canned corn?
You should always rinse canned corn before cooking it. In fact, you should rinse any canned vegetables and beans before cooking with them.
Is canned corn already cooked?
Yes. Canned corn is already cooked. You're simply warming up the canned corn.
How do you cook a can of corn?
If you're not using canned corn in the way these recipes describe, you can simple cook corn on the stove.

Drain and rinse the corn. Add the corn, some butter, and seasoning to a pot on the stove. Cook the corn about five to seven minutes, stirring often.

You can also cook a can of corn in the microwave, with a pat of butter. Microwave it in a microwavable-safe bowl for one to two minutes, stirring every 30 seconds, until it reaches your desired temperature. This isn't our ideal way to cook corn, but it does work in a pinch.

Absolutely do not put the can of corn directly in the microwave. You must transfer it to a microwavable-safe bowl.
How long should canned corn be cooked?
Canned corn should be cooked for about five to seven minutes on the stove. Canned corn is already cooked, so you're really just heating it on the stove until it's warmed through.

Make sure you're stirring the corn while it's on the stove. You don't want it to stick and burn to the pot.
Which of these recipes using canned corn will you make first?