When we were all forced to stay at home, everyone started making bread. It felt that way (because stores ran out of yeast!). If you didn't start, or just want some new recipes, check out all of our Homemade Bread Recipes.
For more things to cook, check out all our recipes.
Everyone loves bread. Even people who are supposed to avoid bread love bread. Trust me. Ask them. You'll see.
Bread is such a staple too, which everyone realized a couple years ago when no one could get bread. And then everyone started making bread.
There's bread and then there's quick breads. Quick bread recipes are so much easier because they don't require the dough to rest or proof, so you can make them quickly. Hence the name.
We have recipes for both on the list, plus a few other bread-ish recipes (dough balls, biscuits, etc.).
Homemade Bread Recipes
Affiliate links are included in this post and Drugstore Divas may make a small commission if you use them.
Irish Potato Bread
Irish Potato Bread isn't the same as American Potato Bread. It's not fluffy sandwich bread or hamburger rolls. Rather, it's a flat bread with a delicious potato taste that you serve with breakfast instead of toast.
You can fry it in a dry pan or in bacon fat, whichever you prefer.
It's a quick bread, so as soon as you make the dough, you can fry it. You don't have to wait for it to rise or proof.
Prosciutto Bread (aka Lard Bread)
Prosciutto Bread is an old Italian recipe of bread made with prosciutto and lard. Yes, lard. If you don't have lard handy, you can use butter or bacon grease instead.
This is a traditional bread recipe, meaning it's not a quick bread. You do need to let it rest and proof and do all its wonderful magic. So this recipe takes a while, but it's so worth it.
Prosciutto Bread is a really delicious, crunchy bread that works perfectly as an accompaniment for Italian dishes like Linguine with Clam Sauce or spaghetti and meatballs.
Oat Flour Bread (Gluten-Free, Yeast-Free Quick Bread Recipe)
If you need a gluten free quick bread recipe, this Oat Flour Bread is it. It's made with oat flour, rather than all-purpose flour.
The bread comes out like a really good bread that you can either slice and toast or slice and use to make a sandwich, like our Chicken Salad BLT.
Irish Soda Bread
Irish Soda Bread is a really popular recipe for St. Patrick's Day. But, really, you could make it any time. And you could make it quickly too since it's a quick bread recipe.
In general, you would want to use buttermilk in Irish Soda Bread, but that's something we never have handy. So this recipe actually uses a buttermilk substitute, made from ingredients we always have at home.
Irish Soda Bread is the perfect partner or corned beef and cabbage or Shepherd's Pie.
Cloud Bread
Cloud Bread is a really popular bread for anyone who is doing keto because it is a low carb bread that uses eggs and no flour in the "dough."
To make the bread, you individually pour each slice and then bake, rather than pouring all the dough into a bread pan to bake a full loaf.
Cloud Bread is a really light bread that's great to use to make a BLT or BST sandwich.
Chocolate Chip Banana Bread
Banana Bread is probably the most popular quick bread. People don't think of it as a bread recipe, but more of a dessert, but it is still bread.
You need to use ripe bananas for this recipe, so it's not a bread that you can make at the moment you're craving it. Rather, it is something that you need a little foresight about because you need to buy those bananas, let them sit a few days, and then you can make the bread.
If you want to dress up homemade banana bread, you could add some chocolate hazelnut spread on it.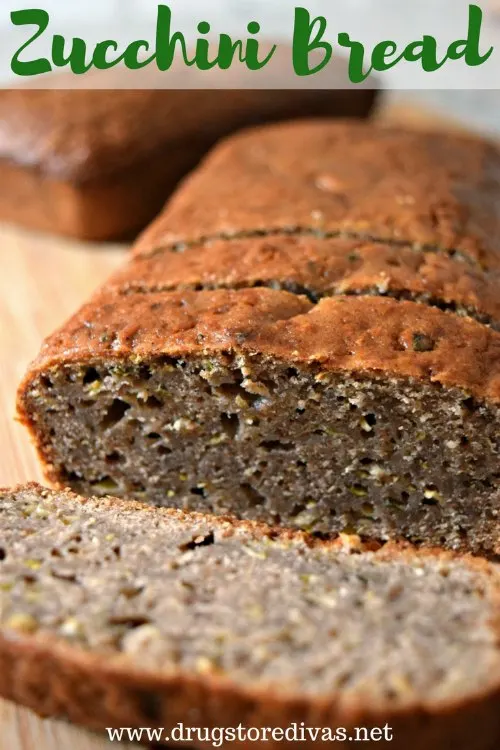 Zucchini Bread
Three large zucchini go into this Zucchini Bread recipe, so if you're growing zucchini in your garden, this quick bread is a great way to use it. If you're not growing zucchini, you can just purchase some at the store for this.
Zucchini bread is a pretty dense bread, which makes it really filling. It's a great grab-and-go breakfast idea because of that.
Beer Bread
If you have a bottle of beer that's burning a hole in your fridge, use it to make beer bread. The alcohol burns out, so you're not getting drunk when you're eating this.
The bread holds up really well when you slice it, but it's not a great sandwich bread recipe. It's much better if you toast it and then slather it in butter.
Wheat Slider Buns
If you're making sliders, you need buns. And these Wheat Slider Buns are the perfect recipe for your tiny burgers. They're made from wheat that you actually grind yourself, which makes it a pretty unique bread recipe.
These slider buns are perfect for mini burgers, like our Jalapeno Cheddar Sliders.
Cheddar Garlic Pull Apart Muffins
These Cheddar Garlic Pull Apart Muffins are bread-ish. They're made from biscuit dough, so you're not making the bread dough, but you're eating them as bread, so they made the list.
These are perfect with our simple tomato soup, any delicious dinner with sauce, or just as a fun breakfast.
Impostor Red Lobster Cheddar Bay Biscuits
Self-rising flour makes this Impostor Red Lobster Cheddar Bay Biscuits so, so easy to make. They taste very similar to the seafood restaurant's biscuits. And they're homemade, not made from a Cheddar Bay Biscuits box mix (which, yes, is a thing).
Cheesy Garlic Dough Balls
These Cheesy Garlic Dough Balls are basically garlic bread balls, so they make the list. They're made using the super popular 2 Ingredient Dough recipe, which I was making on a weekly basis for a while because it's so easy.
Breadmaking Tools:
If you're going to start making bread, there are a few breadmaking tools that you really need.
Bread Loaf Pans
Not all bread recipes use a bread loaf pan, but lots of them do. And having a few of them in various sizes is so helpful when you're making a loaf of bread.
Tea Towels
When you're baking bread, you often need to let it sit and proof. And when you're doing that, you want to cover it with a tea towel. So having one of those handy will make your life easier.
Stand Mixer
You can mix bread dough by hand but, honestly, if you don't have to, why would you? Using a stand mixer to mix your bread dough, which can get very heavy and sticky, is really the way to go.
Bread Proofing Basket
You can let your bread proof in your stand mixer bowl, if that's what you've used to make the bread dough. But, if you have a bread proofing basket, the loaf of bread comes out so pretty. Those generally have indentations on them, which indent on the bread, and make it look professionally made.
Which of these Homemade Bread Recipes is your favorite? Let us know in the comments.