Easter is right around the corner, which means I'm making a bunch of Easter crafts now. So of course, I used some of our empty toilet paper rolls to make these DIY Toilet Paper Roll Bunnies.
I absolutely love how they came out. The bunnies are adorable and the craft is so unbelievably easy.
My only suggestion would be to stick with light paint colors. I did a dark purple bunny because purple is my favorite color, but it was kind of hard to see his face.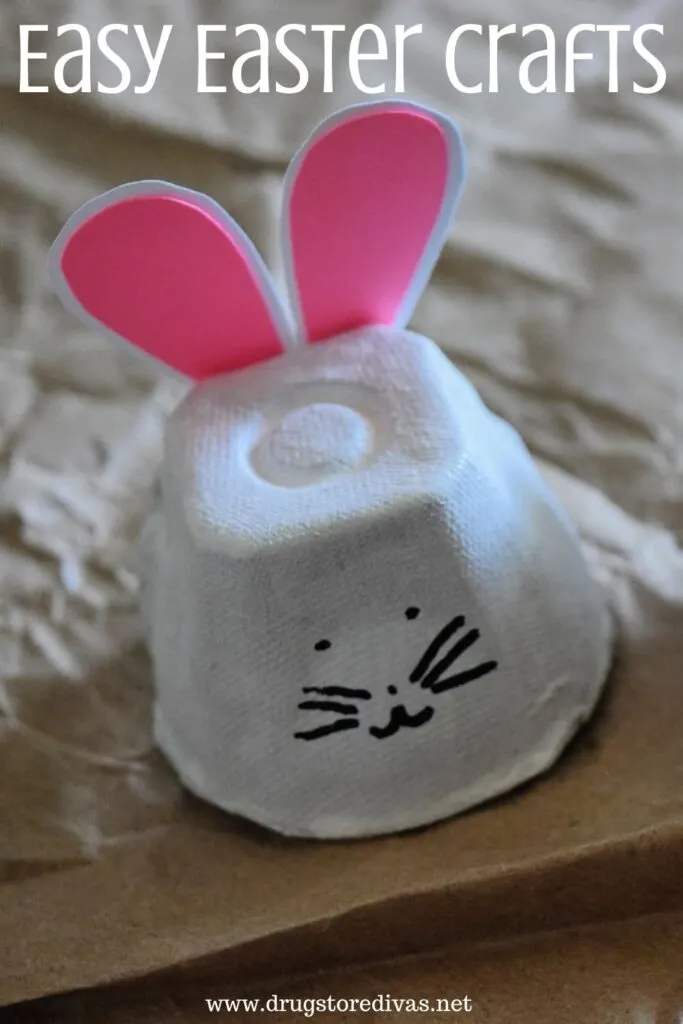 This isn't the only Easter-themed craft we have on Drugstore Divas. For more, check out all of our Easy Easter Craft Ideas.
DIY Toilet Paper Roll Bunnies
Affiliate links are included in this post and Drugstore Divas may make a small commission if you use them.
What You'll Need:
4 toilet paper rolls
Scissors
Ruler
Glue
Paint brush
Printer paper
Black marker
Pink acrylic paint
Blue acrylic paint
Purple acrylic paint
What You'll Do:
Flatten one of the empty toilet paper rolls. Cut it into six pieces (mine were 1.5-cm each, but the size of your roll may vary).
Paint one of the rolls and two of the pieces pink. You'll want to paint the inside of the pieces as well. You don't need to paint the inside of the full roll.
Paint one roll and two pieces blue. And finally, paint one roll and two pieces purple (or, you know, whatever three colors you're using for this project).
Paint a second coat on each roll. If you painted the first coat up and down, paint the second from side to side.
Set them aside to dry.
Cut out six circles from the white paper for eyes. Draw a small circle with the black marker at the bottom to make the pupil.
Glue a pair of eyes onto each painted toilet paper roll.
With the black marker, draw a face onto the toilet paper rolls. If you have a little bit of scrap paper left over from the white paper, you can fold it up to dab a little pink paint onto the white and purple bunnies. Or you can just grab a second, smaller paint brush for this.
Stick the two painted toilet paper roll pieces into the top of the full tube. You could try to glue them down, but it's honestly so much easier to just stick them inside. If you do it carefully, you can angle the ears so they're really cute. But if not, just having them stick straight up and down is fine.
That's it.
What color would you paint your DIY Toilet Paper Roll Bunnies?
Want more Easter Bunny crafts?
DIY Card Stock Easter Bunny Treat Bags
DIY Egg Carton Easter Bunny