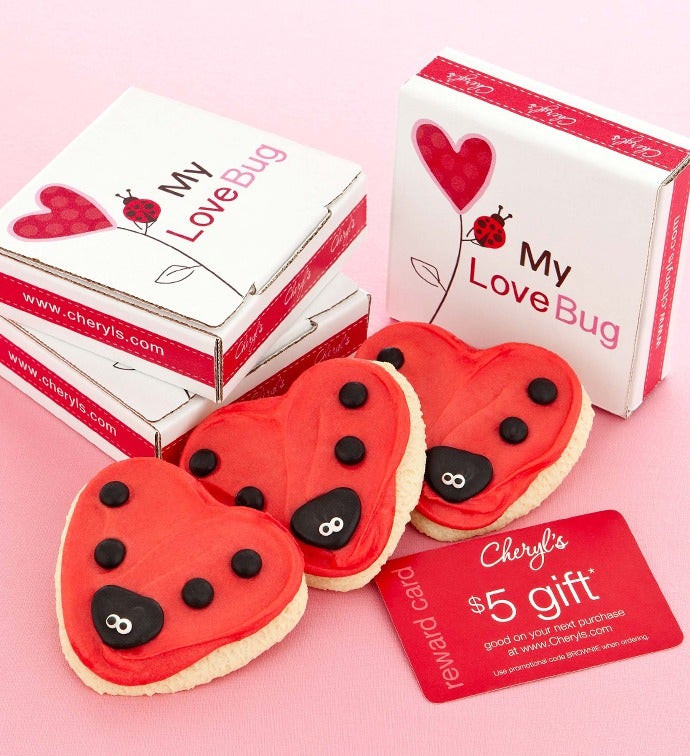 Do you have all your Valentine's Day gifts ordered yet?
Me? I'm done.
If you need help, look no further than Cheryl's.
Right now, you can order a Love Bug cookie for only $5 shipped. Plus, your recipient will get a $5 gift card to Cheryl's. Love it.
There are a few other Valentine's Day items that are pretty cheap over there too, like the Valentine's Day Miss Grace Lemon Cake for only $9.99 shipped, plus it also comes with a $5 gift card.
Valentine's solved.