Amazon: First 100 Words Hardcover Board Book Only $3.30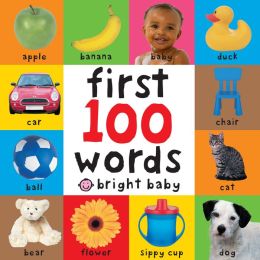 Need a baby shower gift idea?
Get First 100 Words hardcover board book for only 3.30 from Amazon. It's so much better to give a book at a shower than a card. A lot of people who throw showers ask for this instead, which is nice. Grab this book now and be prepared. This is the lowest I have ever seen this book, so definitely grab it now while you can.
Prices on Amazon are subject to change at any time, so be sure to review your total at checkout. For more Amazon deals, be sure to check out our Amazon deals link.