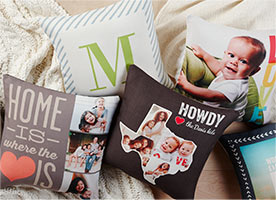 I love personnalized gifts. I think they're so much better than just heading to the store and picking up something random. They can be more expensive, though, so it's nice when you can save on them.
Like now.
Shutterfly is offering a $10 off code. Enter the code OURFAVORITES at checkout between now and May 1 and you can get $10 off your purchase of $10 or more. It only covers your items, though. It doesn't count towards tax or shipping. You can combine it with other deals and discounts, which is great.
Anyone planning on using this to make a Mother's Day gift?