Celebrate National Pretzel Day (April 26) with free pretzels.
For more ways to save, check out all of our frugal posts.
I look forward to this day every year. One of Pete's favorite snacks is a soft pretzel, so National Pretzel Day is great. A lot of pretzel shops celebrate by giving out National Pretzel Day freebies.
The day happens every year on April 26, so you can enjoy them this year and mark your calendar for next year too.
Side note, this is actually different than Eat A Pretzel Day, which happens annually on October 22.
National Pretzel Day is just one of the fun National Days that restaurants and shops celebrate annually. Check out our list of the Top 20+ National Days For Freebies And Deals to make sure you don't miss any fun days this year.
National Pretzel Day Freebies & Deals
We're also adding deals and giveaways to the list this year, in case you need to order some pretzels from home.
If you know of any offers that we missed, be sure to let us know in the comments.
Auntie Anne's
Pretzel Perks app users can get a free original or cinnamon sugar pretzel, no purchase necessary on April 26. This is valid in store or online.
Free pretzel with the app. Valid anytime.
Ibotta users can get $.75 back when buying a bag of Flipz STUFF'D Milk Chocolate Peanut Butter Pretzels at Publix or CVS.
Sign up for Ibotta for free, then purchase the Flipz. Upload your receipt to Ibotta and get $.75 back into your Ibotta account.
Get one free soft pretzel, no purchase necessary, on April 26.
In the past, the shop has given away free salted or unsalted pretzel at participating shops on April 26. This year, social media says a free "surprise" and shows an image of a pretzel turning into pretzel bites. So, it's a mystery.
Snyder's Of Hanover
Head over to the Snyder's Of Hanover Instagram page, tag a friend you love to pieces, and winners will be chosen at random to win a year's worth of pretzels.
If you don't have a friend on Instagram to tag, you can tag us at @drugstoredivas.
Sonic Drive-In
In the past, Sonic app users could get a Soft Pretzel Twist for only $1. We are still waiting for the 2022 announcement.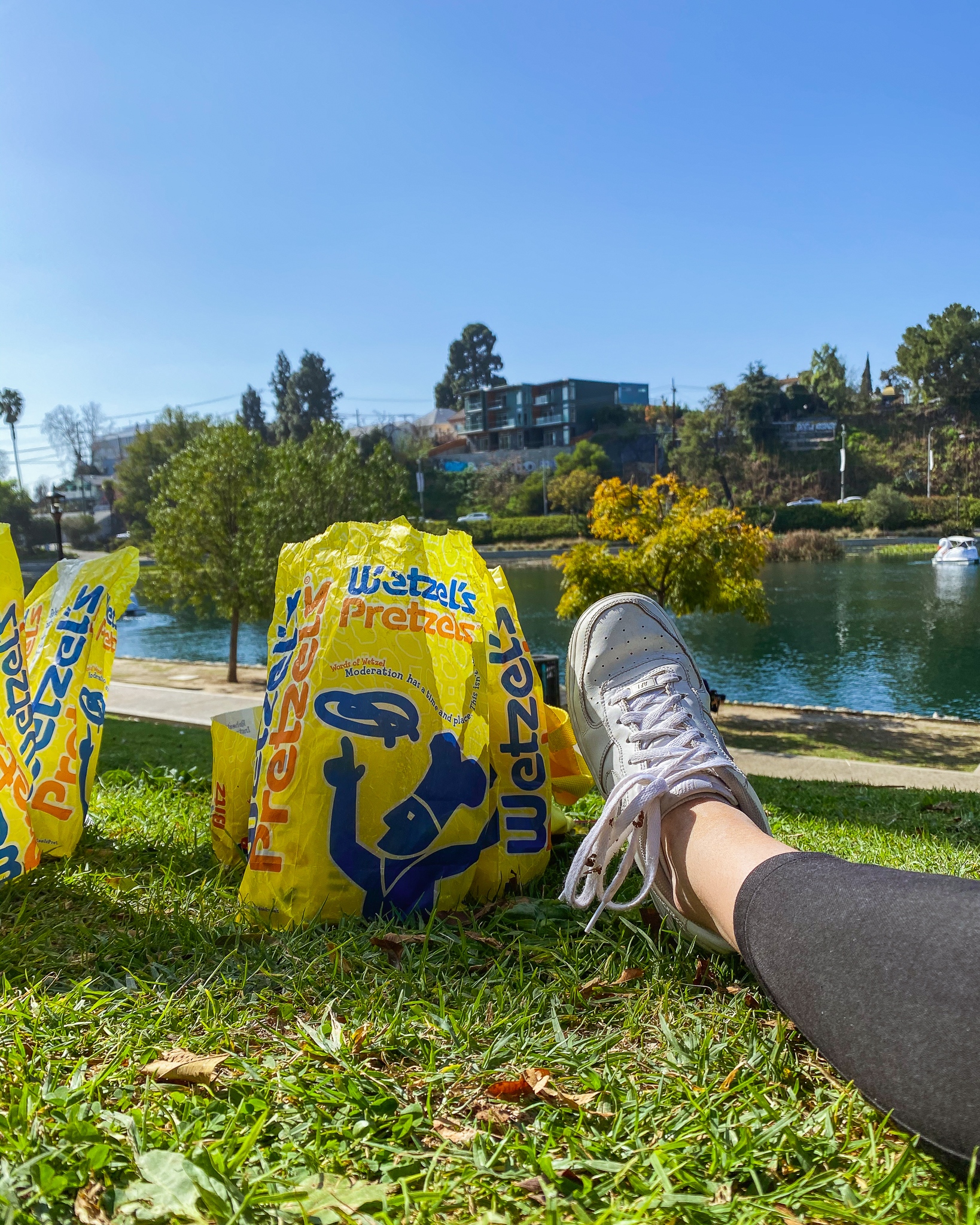 Get a free original pretzel after 3 pm on April 26.
Pretzel Recipes
I have a soft pretzels recipe from a cookbook that I bought at a bookstore when I first moved into my own apartment in Pennsylvania. It's a really good recipe, even if it is a lot of work. I never blogged it, but if you're looking for a good Soft Pretzel Recipe to celebrate today, click that link for one.
If you're looking for some recipes using pretzels, we have a few of those below:
Where are you celebrating National Pretzel Day today?