Before you head out bike riding, be sure to check out these bike safety tips. They're good for kids and adults!
I'm not the best bike rider. I'm pretty good at going in a straight line on a flat surface, but anything more than that makes me incredibly nervous. Is that strange? I dunno. I'm always worried about veering off into traffic, so I am super cautious.
I'm sure you want to be cautious too. So to help, I put together a list of 10 Bike Safety Tips. They're definitely good to keep in mind when you're out riding.
10 Bike Safety Tips
Affiliate links are included in this sponsored post and Drugstore Divas may make a small commission if you use them.
Wear A Helmet.
Protect your head. I don't care if you're worried about it messing up your hair. It will be a lot worse if you fall off your bike without a helmet. They do make adult size helmets, so don't use that as an excuse either.
Call "on your left."
If you're riding your bike at a park or public road, you have to be aware of pedestrians. They might not hear you coming, so calling "on your left" is pretty common practice.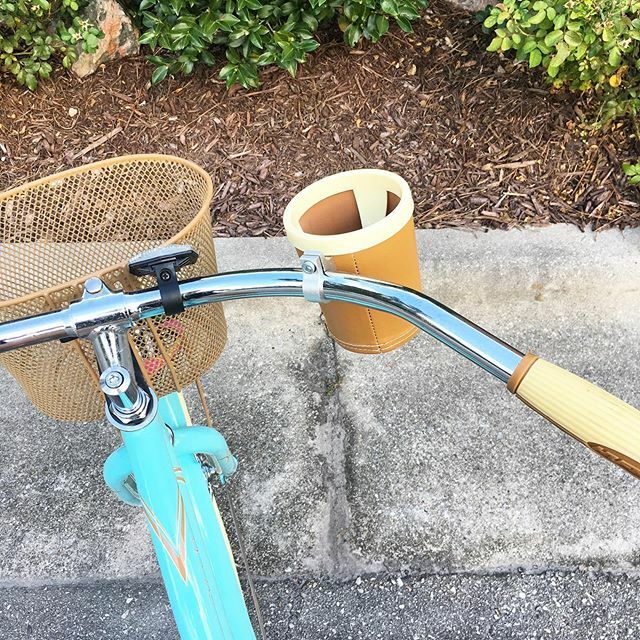 Stay visible.
If you are driving in a residential area, make sure everyone can see you. You're not playing hide and seek. You're bike riding. You need people to see you so they don't run you over.
Use a bike lane.
If you're riding somewhere with a bike lane, by all means, use the bike lane.
Watch for hazards.
Be aware of your surroundings. Keep your eyes out for cars passing by, sticks or glass on the ground, potholes, etc.
Use safety precautions.
If you're on a bike, road signs still apply to you. You still have to stop at stop signs, yield, etc. Keep that in mind while you're riding.
Use a bike lock.
Pete rides his bike around our community a lot, and he always brings a bike lock with him, even if he's just riding to the pool. If you are going anywhere on your bike where you'll be stopping (even the bathroom), a bike lock is a must.
Wear bright colors/reflective clothing.
If you're riding during the day, wear bright colors. If you have to ride at night, wear something reflective. Or, at least, make sure your bike has some reflective tape on it so drivers can see you.
Check your bike.
Before you go out for a ride, make sure your brakes work, your tires have air, your chain is good, etc. The last thing you want to do is break down.
Carry a first aid kit.
The first time Pete and I went bike riding together, my shoelace got caught in the bike's wheel and I fell, the bike fell on top of me, and I cut my knee so bad it was bleeding. So a bicycle first aid kit with gauze and adhesive bandages would have been helpful.
A Guide To BCycle Bike Share For Tourists
If you're heading to a city where a ride shake bike program is available, we highly recommend you rent bikes. Pete and I did when we were in San Antonio, and we had such a good experience.
If you want to do bike share, but you never have, check out our Guide To BCycle Bike Share For Tourists first.
What Bike Safety Tips do you have? Let us know in the comments.