Want Valentine's leggings but don't want to spend big bucks on brands like LuLaRoe? Check out these Cute Valentine's Leggings (that are affordable LuLaRoe dupes).
For more styling ideas, check out all of our fashion posts.
A few years ago, back in 2017 during leggings heyday, LuLaRoe Valentine's leggings were popular. Every Facebook group was bursting with chatter about them. They were pretty hard to score, though, and it was super frustrating.
Back then, I put together a list of Valentine's leggings on Amazon that were affordable LuLaRoe dupes. Since that was six (OMG!) years ago, I figured it was a great time to update this post with leggings that are available now, in 2023, plus stores with options.
I pulled out my 10(-ish) favorite Valentine's Day leggings to highlight, and then there are more options, tips for styling leggings, and more below.
10+ Cute Valentine's Leggings (That are affordable LuLaRoe dupes)
Affiliate links are included in this post and Drugstore Divas may make a small commission if you use them.
Heart Patterned Leggings
These Heart Patterned Leggings are my favorite on the list. They look like plain black leggings at the top, then fade into a heart pattern. It's so much fun.
They're black and white, which is a little less Valentine's Day than, say, pink leggings, so you could get away with wearing these year round.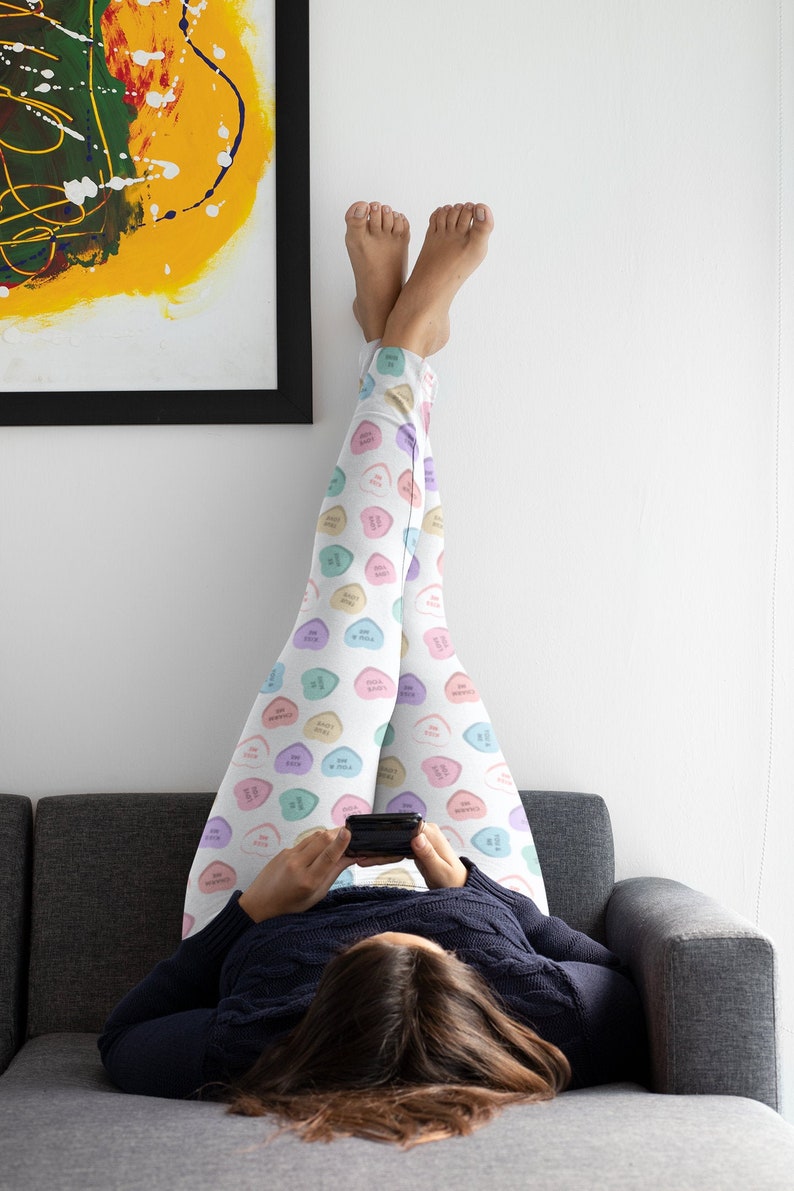 Conversation Heart Leggings
How cute are these Conversation Heart Leggings? The cute candy is all over, with traditional sayings like KISS ME and LOVE YOU.
The regular price of these is a little higher than everything on this list, so if they're out of your price range, you can pick up this similar pair of Sweetheart Leggings instead.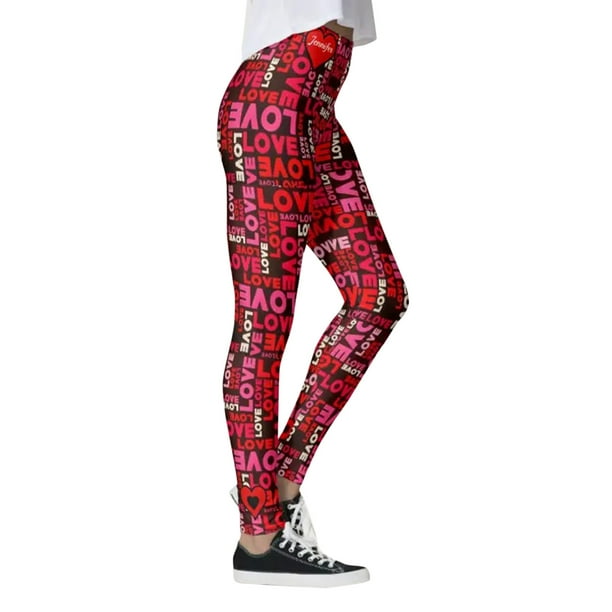 Love Print Leggings
These Love Print Leggings have, as you would expect, the word Love printed all over them.
They're super cute and a little bit different than the other leggings on this list.
Many Hearts Leggings
These Many Hearts Leggings are super busy with all these hearts all over them, yet they all flow together and don't feel busy at all.
Plus, if you look at them quick or from far away, you don't even realize that the illustrations are of hearts, so you can get away with wearing them year round.
XOXO Heart Leggings
In addition to hearts all over this print, these XOXO Heart Leggings also have XOXO all over. Perfect for your Gossip Girl loving friend.
And, if you don't get the reference, well, you can still get these anyway.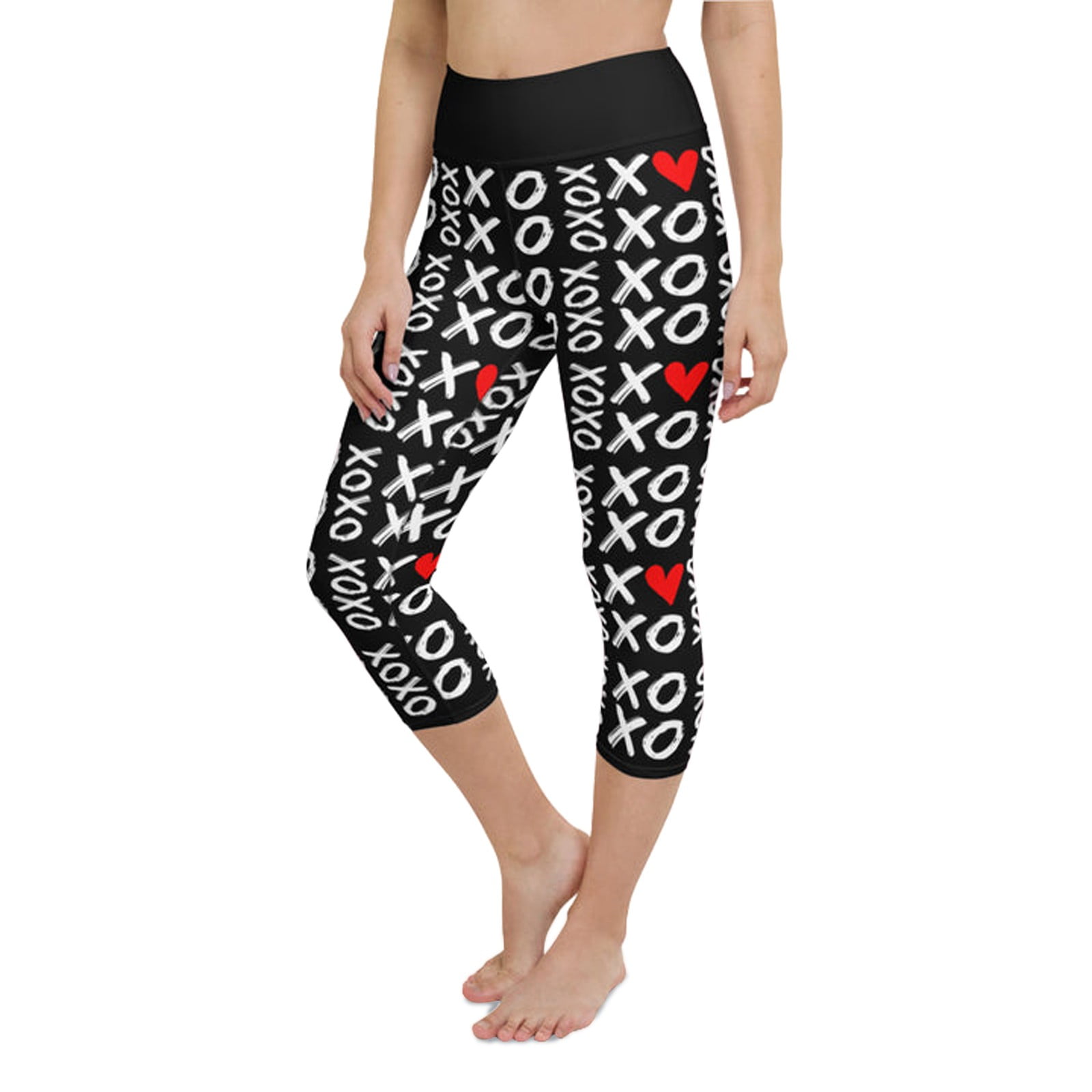 XOXO Capri Length Leggings
If you like the leggings before this pair, but you live somewhere warm, these XOXO Capri Length Leggings are for you.
They fall higher than full-length leggings, making them great for warm weather. They also have pockets. Every person's dream.
Hearts And Love Leggings
These Hearts And Love Leggings just scream Valentine's Day. Hearts are printed all over with the word love scattered throughout.
That link actually has a ton of options for Valentine's Day leggings. So if this isn't your favorite, you might still want to click through because you can find a bunch of other choices.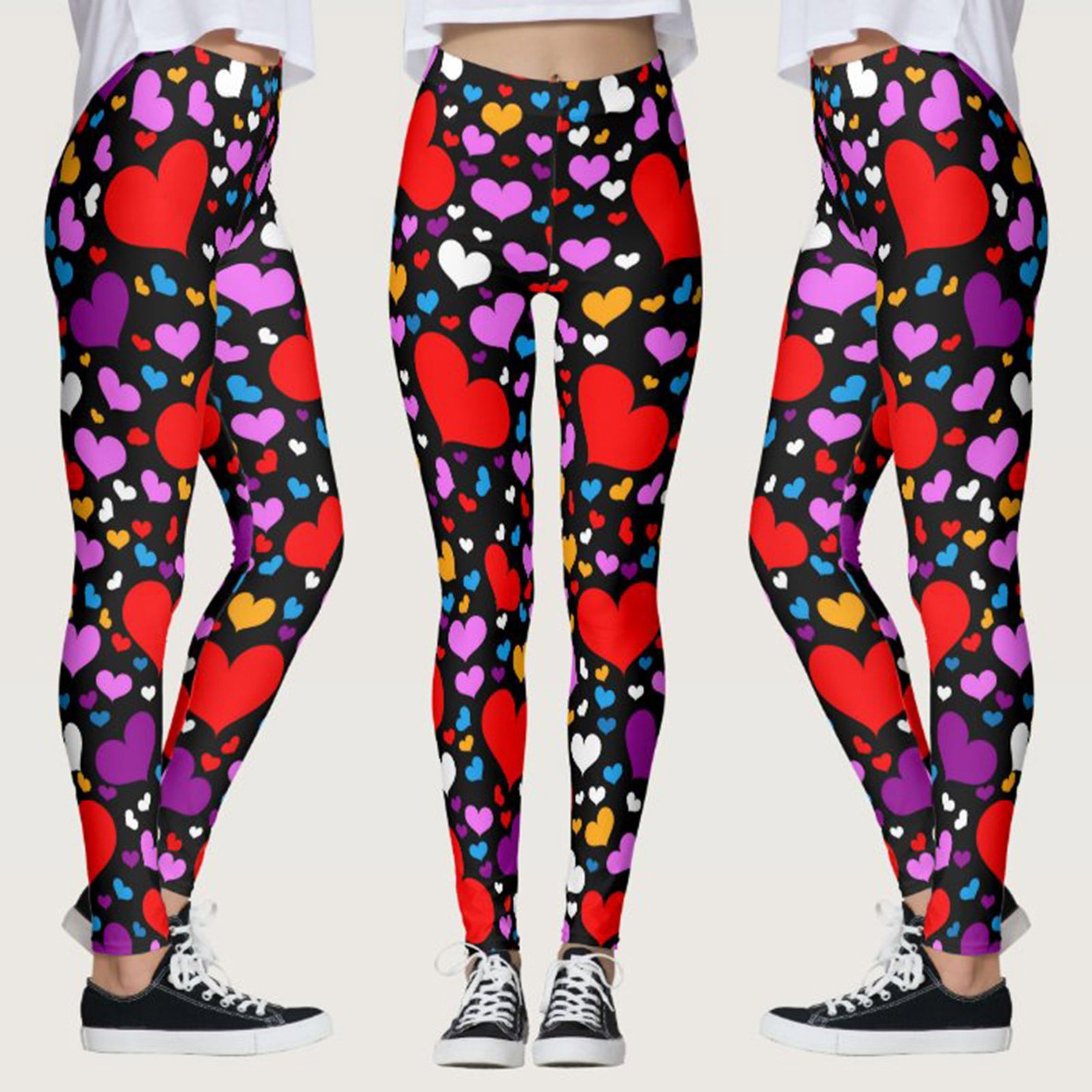 Colorful Hearts Leggings
If you want to stand out, these Colorful Hearts Leggings are for you. They're filled with really bright, bold hearts that pop on the black background of the leggings.
I feel like they work best on Valentine's Day, but if you love them, you can wear them anytime.
Heartbeat Leggings
I love the concept of these Heartbeat Leggings. They're covered in a heartbeat, and there's a heart in the beat.
Is it medically correct? No. Does that matter? Also no.
Doodle Heart Leggings
The hearts on these Doodle Heart Leggings look like they were just casually drawn on, which is pretty cute.
They also remind me of graffiti art a little, so that's fun too.
Mystery LuLaRoe Valentine's Day Leggings
I found a listing on Amazon for Mystery LuLaRoe Valentine's Day Leggings, so of course, they had to round up this list since LuLaRoe leggings are why this list exists in the first place.
You won't know what print you're getting for these, but you will get a Valentine's Day print. So many of the LuLaRoe groups ran the Valentine's Day sales like that, so this is actually sort of a fun throwback listing.
Purchase Valentine's Day Leggings Online:
These aren't all the Valentine's Day Leggings online. Just our favorites. There are more, like the Snakeskin Hearts leggings (pictured above). For more choices, check out the following stores online:
Be sure to check out a store's minimum cart total to qualify for free shipping. Also, consider instore or curbside pickup, where available, to avoid shipping charges.
How To Style Leggings:
Leggings are flattering for every body type and they're so comfortable. Plus, they can be both casual and formal attire, depending on how you style them. Which is great. Because once you give into the fact that leggings are better than pants, you're going to start wanting to wear soft leggings everywhere you go.
If you're laying around the house or heading to the park, pairing leggings with a crop top is the way to go. That makes the leggings look super sporty.
If you want to be casual, but not that casual, a long shirt or tunic (one that covers your booty) is the way to go. When LuLaRoe leggings first came out, the brand started selling flowy shirts to pair with the leggings. That's perfect. Since the leggings are form fitting, you want the opposite happening up top.
For a cooler night, a long sweatshirt (think Ariana Grande's wardrobe during the summer she dated Pete Davidson) over the leggings with a pair of low tops is the perfect casual leggings pairing.
And finally, if you want leggings to be formal (like work or date attire), that's possible too. Just pair your leggings with a form fitting top, that goes beyond the crotch of the leggings, then throw a blazer on top.
No blazer? No problem. A long sweater and a pair of high boots work perfectly too.
Which of these Cute Valentine's Leggings is your favorite? Let us know in the comments.