It's cold out. If you want to warm up, a hot drink can help. Don't just make plain coffee. Get a little fancy and pick something off our list of Hot Drink Recipes For Winter.
For more ideas, check out all of our drink recipes.
It's generally not warm in winter. I mean, that's one of its qualities, right? This is when hot drinks shine. In the summer, it's all about iced coffee, but in the winter, hot coffee reigns supreme.
But plain coffee can be so boring. And it's more of a "wake you up for the day" drink. So, we're here to give you some ideas with our favorite fun hot drink recipes that are more indulgent and more of an "enjoy at your leisure" sort of drink.
Make one (or all) of them this winter.
Drinking warm drinks is actually one of 10 Frugal Tips To Keep Warm This Winter (that don't include turning on the heat). Click that link to see the rest.
Hot Drink Recipes For Winter
Affiliate links are included in this post and Drugstore Divas may make a small commission if you use them.
As we add more hot drink recipes to Drugstore Divas, we'll be sure to add them to this list. So bookmark it or pin or (or do whatever you do to save posts) and come back to it from time to time to see what's new.
Spiked Mocha Nut Coffee
This one is only if you're 21+ because it has Disaronno (a hazelnut liquor) in it. So, if you're not of legal drinking age, just skip this and go to the next recipe.
Now, if you're old enough to drink, combine the aforementioned Disaronno with coffee and chocolate mix to make this tasty, buzzy beverage.
If you are under 21, or you just don't drink, you can swap the Disaronno with hazelnut syrup instead and now it's a mocktail (Can you call it a mocktail? Maybe it's just a flavored coffee at that point).
Peppermint Mocha
This Peppermint Mocha is probably my favorite on the list. Pete started making it for me when we lived in New York and winters were cold. He continued making it for me when we moved to North Carolina because, unbeknown to us when we moved, it's sometimes still cold here.
You need espresso coffee for this, which is pretty strong if you're not used to coffee. But you're not drinking it alone, so that's okay. It's mixed with sugar, chocolate syrup, peppermint extract, and a few other ingredients to make a delicious warm (and minty) drink.
If all you have at home is a regular blend, not an espresso blend, that's fine. You can still make this. It just won't taste as strong as it would if you used an espresso roast.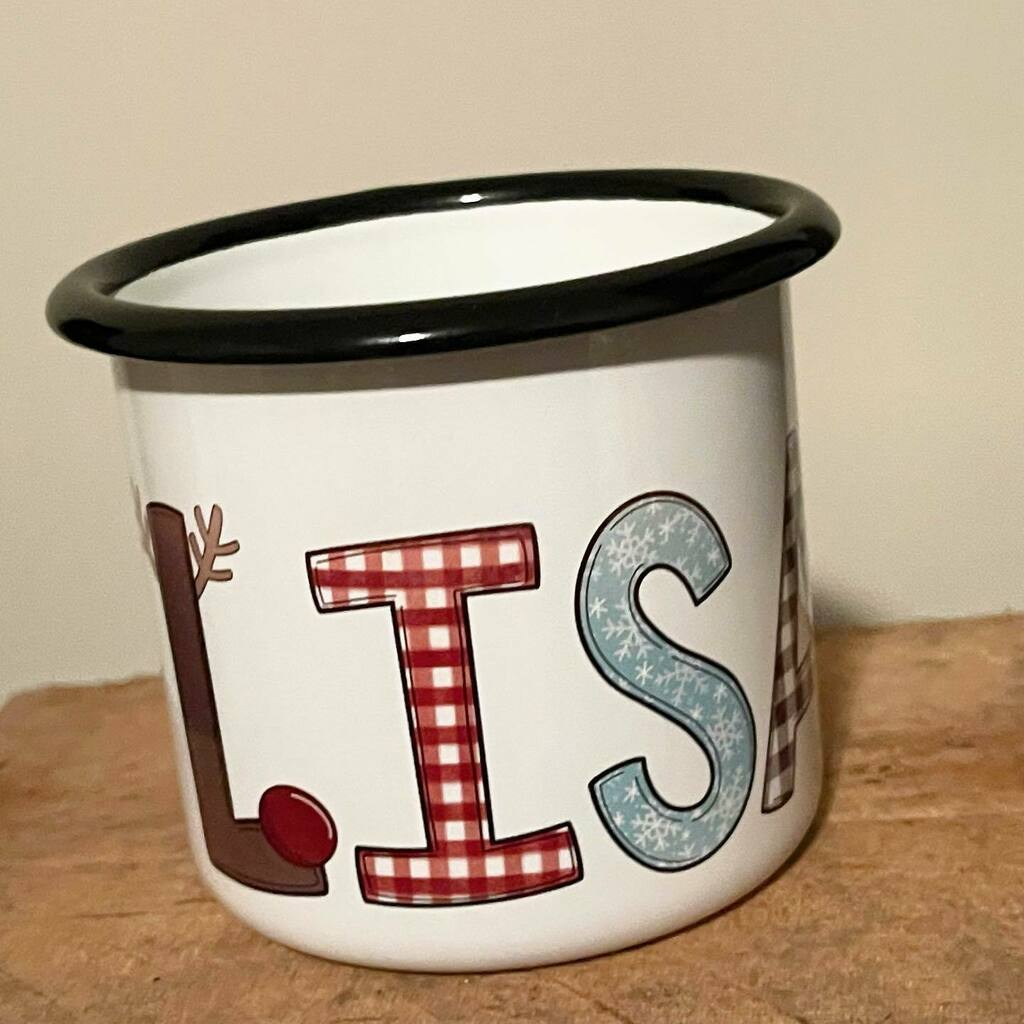 Blueberry White Chocolate Mocha
This Blueberry White Chocolate Mocha is so much easier to make than you would think because it uses a blueberry coffee K-Cup as the base for the drink.
Which yes. That's actual flavor that you can buy online or instore. You won't have to go on a crazy quest to find it.
And that means you don't have to worry about dealing with actual blueberries. This is just blueberry flavored, so it's a lot easier to make than a drink where you'd have to blend blueberries to extract their juice.
Spiced Apple Cider
This is another one that's for the 21+ crowd because it uses alcohol in it. In this case, it's rum.
It starts with apple cider, which is such a delicious fall drink, and adds some sweetener and spiced (plus the aforementioned rum) to change it from what you're getting in that bottle to something special.
If you're able to get your hands on a gallon of apple cider this winter (which, shouldn't be as hard as it is; honestly, apple cider should be available year round), try this one out.
Hot Lemon Juice And Honey Drink
If you need something to warm your body and your throat (especially if you're coming down with a winter sickness), this Hot Lemon Juice And Honey Drink.
It's all-natural, not medicinal, so you can drink it any time. It's sweet and soothing and just a really nice way to end a nice night.
Hotel Mocha
This Hotel Mocha recipe is geared towards making the delicious drink at a hotel. However, you can easily make it at home as long as you have coffee, hot chocolate, and creamer.
No matter where you make it, you'll absolutely love it.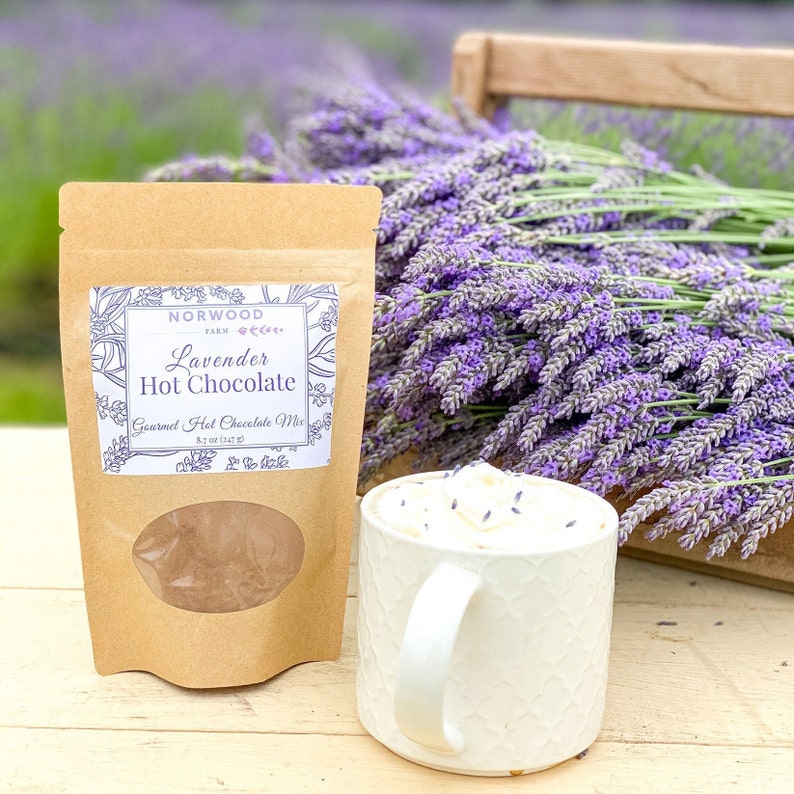 Purchase Hot Drink Mix Online:
If you want to pick up a bunch of hot drink mixes so that you can easily make warm drinks, like the Lavender Hot Chocolate above, when you want one, check out the following stores below:
Don't forget to check a store's minimum cart total to qualify for free shipping. Also consider instore or curbside pickup to avoid shipping charges.
If you need that hot drink mix sooner rather than later, consider ordering with Instacart and having it delivered straight to your home.
Which of these Hot Drink Recipes For Winter is your favorite? Let us know in the comments.