Self care is so incredibly important. One way to take care of yourself is just relaxing in the bath (maybe with a good book, a glass of wine, music, etc.). If you know someone who enjoys that, they'll enjoy everything on our list of 10+ Great Gifts For Bath Lovers.
For more ideas of what to buy, check out our list of gift guides.
You know what I always wanted? A bathtub tray. I very hardly if ever use our bath tub (because I don't want to be cleaning it constantly), but I really, really wanted a bathtub tray. And so, because a big box store was going out of business recently, and I had gift cards to use, I bought one.
You guys. I feel so fancy. I feel like a Kardashian or some other famous celebrity that has time to just relax in the bath all day long.
I don't. Which is why I haven't used the bathtub tray. And you and your friends probably don't have the time either, between work, families, cleaning, all the life things. But, on the off chance your friend does have time to relax, you want to make sure she has all of the gifts on this list.
Also, this list of gifts for bath lovers is geared towards adult bath lovers. Sure, kids usually take baths, but we're not thinking about them. If you thought that's what this list was, check out our list of 10+ Fun Bath Toys For Kids.
This isn't the only shopping list we have on Drugstore Divas. Be sure to check out our full Holiday Gift Guide for more shopping help.
10+ Great Gifts For Bath Lovers
Affiliate links are included in this post and Drugstore Divas may make a small commission if you use them.
Bath bombs
Before jumping in the tub, toss in a bath bomb. It's filled with oils and fragrance that will "explode" (hence the name) as they dissolve, release all that goodness into the water. When your friend gets in, the oils will sooth and hydrate her skin. When she gets out of the tub, she'll feel glamorous.
It's a great way for her to relax after a long day and get a little extra spa-like treatment before facing the rest of the evening.
Dry brush
If you've never used a dry brush before, you need to buy one. And buy one for your friend too. I have one and I'm obsessed with it. You just brush your dry skin and all your dead skin flakes off, leaving you with really, really soft skin, similar to the effect you get from using body scrub over time, but a lot quicker results. It's a little rough at first, but once you get used to it, you'll be using it all the time.
You want to use a dry brush before the bath so the water can wash away all the skin that was brushed off.
Of course, your friend doesn't have to take a bath (a shower works too), but it's just such a relaxing excuse for a bath.
Bath salts
If your friend has sore muscles (and really, don't we all?), bath salts are a great idea. We always purchase bath salts with lavender essential oils because I feel like they set a calm atmosphere. But you can get unscented or any other scent.
Add a tiny bit of bath salts to bath water for a really relaxing soak. Bath salts help sooth muscle pain and stiff joins, relieve skin inflammation, and more. They're also supposed to be good for anxiety, so the perfect way to end a hard day.
Just quick side note: Make sure your friend knows to jump in the shower after a bath with bath salts to rinse off. If not, all the salt can actually dry out your friend's skin.
Bluetooth speaker
Some people want to take books into the bath, but honestly, that's not a relaxing bath if you ask me. I would rather just turn on some music and turn off my brain.
If your friend is like me, a Bluetooth speaker is a great gift idea. While her bath is filling with water, she can hook her phone up to the Bluetooth speaker, then enjoy her tunes during her relaxing bath time. Sounds perfect to me.
Bubble bath
Bubble bath isn't just for kids. There's something fun about laying in a bath of bubbles. Maybe it's the nostalgia, but it's just so good for the soul.
You can actually make your own bubble bath . Make your own, put it in a pretty gift box, and you have the perfect gift for a friend who appreciates your DIY skills. If your friend won't appreciate that, you can purchase bubble bath instead.
Japanese washcloth
I'm Japanese, so I grew up using Japanese washcloths. And now, I've turned Pete on to them. And everyone who showers in our guest bathroom (because I only have Japanese wash cloths in there).
They're very long washcloths (so, easy to wash your back) and scratchy. That scratchy material removes dead skin and just leaves your skin feeling so incredibly soft. Your favorite bath lover absolutely needs one of these.
Bath pillows
So part of the reason why some people aren't bath takers is because the bath isn't just that comfortable. Oh sure, a hot bath is so good for the soul … but not for the head. Like no. Ouch. That bath tub hurts.
So. What your friend really needs is a bath pillow. It sits on the back of the tub and is a cushion for your friend's head and neck. It makes for such a better bath experience because your head is resting comfortably rather than on a super hard surface.
Sheet mask
One of the reasons people don't use a sheet mask is because you just have to sit there while it's on your face. And people just don't have the time or patience to just sit.
A better way to use a face mask is to use it while you're in the bathtub. You're literally just sitting there anyway, so you might as well do both at the same time.
Plus, it's a great way to take care of your face while the rest of your body is soaking in the warm bath (because, of course, you don't want your friend to soak their face in the water for an extended amount of time).
Bathtub tray
Of course, a bathtub tray (also known as a bathtub caddy) had to make this list. It's my favorite gift of them all. Which is why I bought it for myself. Ours has a flat side, in case your friend needs to rest odd shaped items on it, or a side with grooves for an e-reader, a cup, and more.
There are some that have sides that expand too, which is actually great if your friend has a garden tub and a regular sized bathtub tray just might be a little too small.
This is definitely a gift that you can make yourself, if you have the tools. But it's honestly cheaper to purchase it already made. I priced it out because we usually made our wooden projects, like our wooden magazine rack, and really, just buy this gift for your friend instead.
Luxury bathrobe
Getting out of a nice, relaxing bath and then getting straight into restrictive clothing isn't really the best way to continue the relaxation. That's why one of the best gifts you can get a bath-loving friend is a luxury bathrobe. Slipping into one of those is really nice.
One with cotton is actually a lot nicer than a satin one (you know, those ones that were so popular at weddings last decade. Those look nice in photographs but are really uncomfortable. Trust me. I had one, wore it for photos … and then donated it away).
Hand cream
Body lotion or baby powder is so incredible after a bath. If you haven't tried it, try it. And if you want to help your friend get that salifying feeling, some nice hand cream or a bath gift set with a few items is a really nice idea.
Pick a hand cream in a really pretty bottle that looks nice on the counter. That way, your friend can leave it out all the time and think of your thoughtful gift.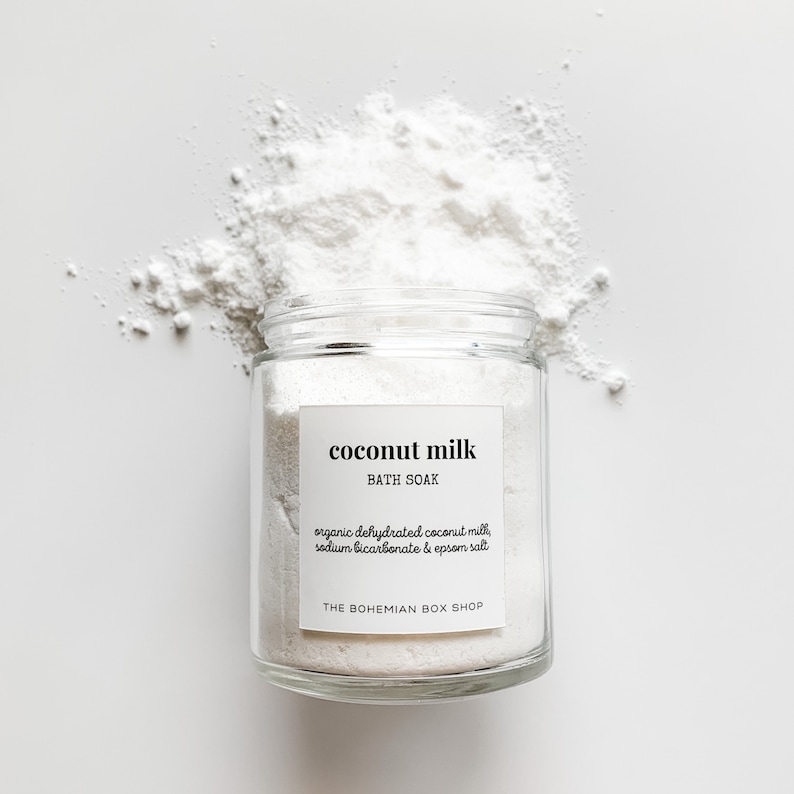 Purchase Bath Gifts Online:
These aren't the only gifs for bath lovers out there, just out favorites. There are more, like the Coconut Milk Bath soak above, that are online. Be sure to check out the following online stores for more gift ideas:
Be sure to check a store's minimum cart total to qualify for free shipping. Also, consider instore or online pickup, where available, to avoid paying shipping charges.
Which of these great gifts for bath lovers is your favorite? Let us know in the comments.