These Wearable Father's Day Gift Ideas are sure to be something dad will enjoy. There are shirts, tool belts, aprons, and more.
For more ideas of what to buy dad, check out all of our gift guides.
Father's Day is right around the corner, so there's a good chance you're scrambling to find the perfect gift for dad.
Maybe you've just been waiting for this list of the best Father's Day gifts that dad can wear. They're all really practical gifts that are worn in some way and each thoughtful gift has a pop of personality. You're bound to find something fun for dear old dad (or dear young dad, or grandpa, or your stepdad, or the man who stepped in as dad, or … you, know, any type of dad).
If you can't find the right gift for dad on this list, don't worry. Check out the rest of our Holiday Gift Guides. There are tons of gift lists in that guide, everything from gifts for music lovers to travelers and more.
Wearable Father's Day Gift Ideas
Affiliate links are included in this post and Drugstore Divas may make a small commission if you use them.
Matching Shirts
We always think about mommy and me shirts. But how much fun would it be for dad to twin his baby too? If you're shopping for new dads, a t-shirt and onesie combo is a great gift idea. If you're shopping for an old dad, look for two t-shirt sets.
Of course you can search online and find your own favorite daddy and me sets. But, if you need a little help narrowing it down, this big slice / little slice set is my personal favorite. Plus, everyone loves pizza. So if baby's onesie gets messy, dad can still wear his shirt all day long.
Dad Jokes Socks
Almost every one of our gift guides has a pair of socks on it. But never a plain boring pair. We always add a really funky pair of socks. This time, it's these dad joke socks.
I know. You read them and you groaned. But that's the point.
When dad sits down to watch his favorite show on TV after a day of hard work and props his feet up on the living room table, you can't help but laugh at the soles. Or groan. Because of the socks and the fact that his feet are on the table. But, still. This is a gift dad will love. And that's the point.
​NFL Sneakers
If your dad has a favorite sports team, these NFL sneakers are absolutely perfect. Plus, they're a really practical gift. Every dad needs sneakers. You can search through and find sneakers with logos of all of dad's favorite teams. So you might want to get a pair for each sports season.
​If you think sneakers are a good idea, but you don't love these ones, you can always get dad another pair of New Balance sneakers. That classic style will never go out of style.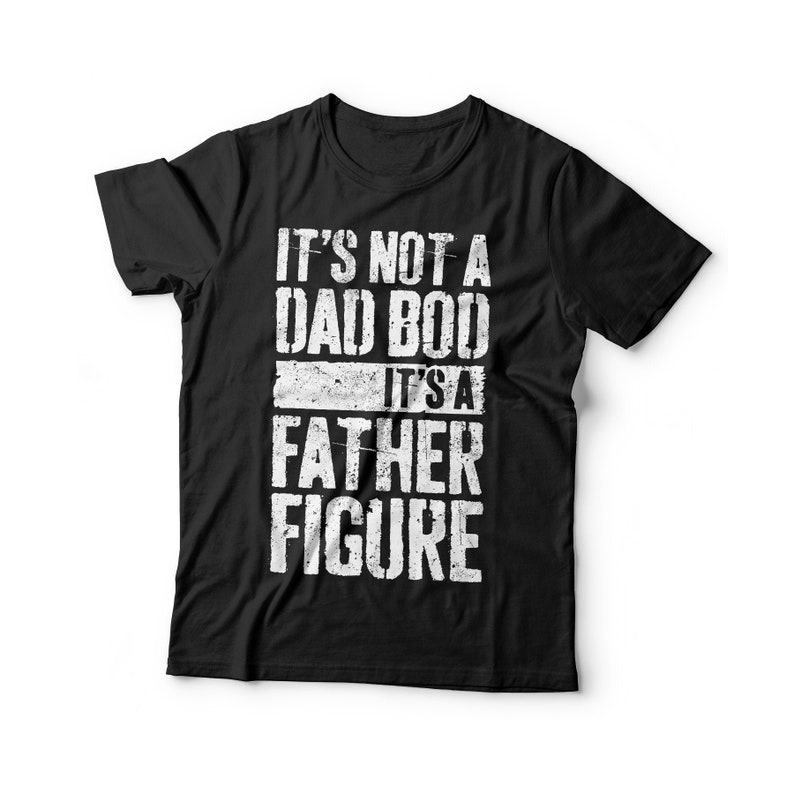 Dad Bod Shirt
My sister-in-law, Pete, and I are all very obsessed with puns. So of course, this "It's not a dad bod, it's a father figure" shirt is perfect for me and Pete to give my brother (we actually gave him a similar one last year). And perfect for you to give your pun loving dad.
He'll laugh so hard, I promise.
The shirt comes 12 colors. You can get it in sizes small to 3XL (so no matter what size dad's father figure is, this will be able to fit him).
Best Dad Ever Magnetic Tool Belt Wristband
This is one of the best gifts ever for one of the best dads ever.
This Magnetic Tool Belt Wristband is basically a tool belt for your wrist. There's a super magnet inside, so drill bits, screws, nuts and bolts, and more will stick to it. Dad can just flick his wrist to get what he needs rather than fishing around in his tool belt.
This gift is a no brainer for those handy dads in your life.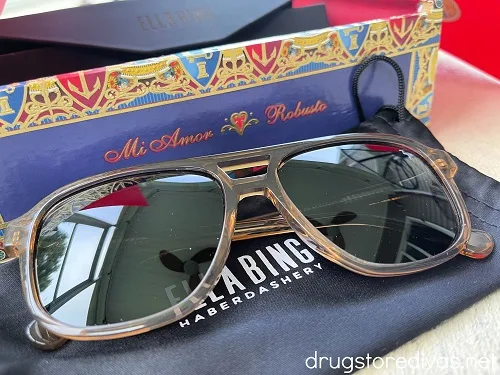 Sunglasses
Dads are always outside. They're either manning the grill, mowing the lawn, or throwing around a baseball in the backyard. So a pair of sunglasses are the perfect Father's Day gift idea.
Plus, if dad is always playing with his kids, there's a very good chance his sunglasses are getting accidentally broken, washed away in the waves, etc. So having an extra pair (or three) is a really great way to make sure dad has a backup pair in case of any mishaps.
Personalized Leather Bracelet
What's the best day of dad's life? The day he became a dad, of course. You can have that date engraved on this personalized leather bracelet.
You can personalize the bar on the bracelet a few other ways too. You can add a name, coordinates, a date, symbols, and more.
You can get either a gold finish or a silver finish on the bar, so you can get similar but different ones if you have a couple dad you need to shop for.
Khullu Beanie by Oliver Charles
I know what you're thinking. Father's Day is in June. It's hot. It's sunny. Dad does not need a beanie right now.
But. He. Does.
The times you have to get dad a designated gift are Father's Day, his birthday, and Christmas. If his birthday is during the warmer months, you're left with Christmas. And he will already have a go to warm hat by then. So get one now. Specifically, a Khullu Beanie by Oliver Charles.
Pete has this hat in maroon and loves it. It fits his head really well, which many knit hats don't because of his hair. The hat contours to his head better than other knit hats, which flop down in the back because of excess material.
Whatever Happens We're Eating It Apron
I can't stop laughing at this apron. I'm almost crying laughing because it just hit me so hard in the funny bone.
An apron is great for the dad who loves grilling. But you know, sometimes those grilled masterpieces come out … less than stellar. But when that's dinner, you have to eat it.
So this "Whatever Happens We're Eating It" apron is so so funny. Because sometimes, even if dad thinks a grill master, burnt burgers happen.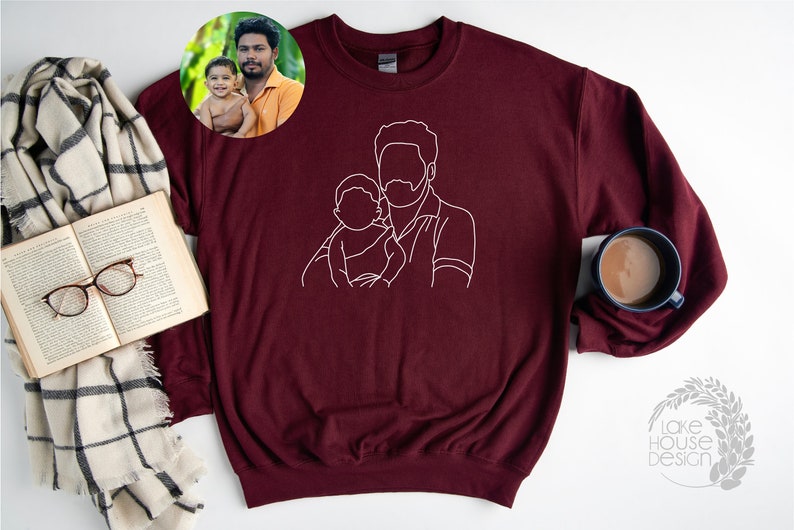 Purchase Wearable Father's Day Gifts Online:
These are what we consider to be the best Father's Day gifts, but they're not all the only wearable gifts out there. There are more online, like the Father's Day Custom portrait sweatshirt, made from your favorite photo, above.
For more ideas, check out the stores below:
Don't forget to check a store's minimum cart total to qualify for free shipping. Also, consider instore or curbside pickup to avoid shipping costs.
Want more Father's Day Gift Ideas?
If you're looking for more great Father's Day gifts, we have a few other posts that might interest you. We have an Edible Gifts For Father's Day list, a more generic list of Father's Day Gift Ideas (that he actually wants), and, if you're crafty: 20 Handmade Gifts For Men.
Which of these Wearable Father's Day Gift Ideas is your favorite? Let us know in the comments.