If you're shopping for couple's gifts, this Top 10+ Gifts For Couples list will help. From experiences to practical gifts, there are a ton of great options.
For more ideas, check out all of our gift guides.
I like couples gifts. I think they're fun to give … and it makes it so you are giving to a couple evenly. Not one person gets more than another.
Experiences are really great to give to couples, no matter if they're married or dating. If they're newly dating, though, don't book an experience too far out because, well, you just don't know if time will be kind to the couple.
If the couple is married, you can get them something really practical for their home that they can enjoy together.
And, if all else fails, match-y but not matching gifts are great.
If you need a little more inspiration, or now you've decided you want to purchase individual gifts instead of a gift for a couple, check out the rest of our Holiday Gift Guide. It'll filled with options and shopping lists.
Top Ten Gifts For Couples
Affiliate links are included in this post and Drugstore Divas may make a small commission if you use them.
Couple's Christmas Ornament
I have an ornament tradition where I purchase us a new ornament every year, one that has some significance to what we did that year.
If you're shopping for a couple, think about something that happened to them this year. Maybe they got married; maybe they bought a new home; maybe they traveled somewhere exotic. No matter what they did, there's a very good chance you can find a couple's ornament for that event.
Every year, they'll hang it on the tree and revisit that memory. It's the gift that keeps on giving.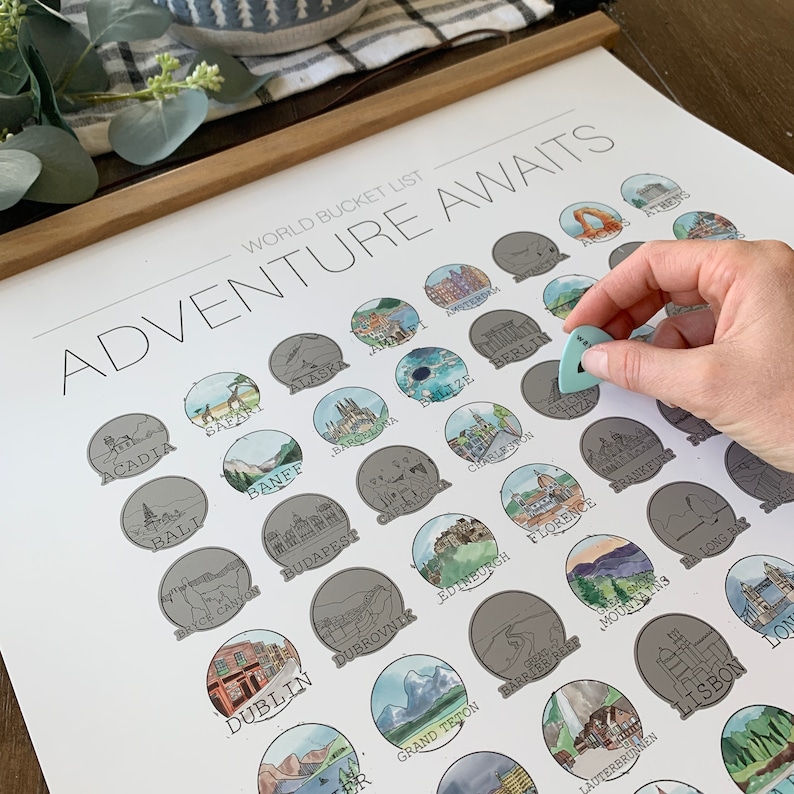 World Bucket List Scratch Off Map
If you're shopping for travelers, this World Bucket List Scratch Off Map is absolutely perfect. When your couple visits somewhere (together), they can scratch the spot off of the map.
At first I thought this may would be too generic, but actually, it's pretty great. Pete and I have already been to Charleston and the Great Smokey Mountains, and we've been in the vicinity of Chichen Itza. Of the others I can see, my parents have been to at least 11. So this map is actually really good at coming up with tourist destinations.
Plus, if your couple is planning a trip and doesn't know where to go, this map will help narrow down those options.
Star Map
If the couple got married this year, or moved, or had a baby — you know, some life changing event that can be pinpointed to a specific day, buying them a star map of that day and time is incredibly special.
You can add personalized text on the bottom with the couple's name, date, a quote, anything you can think of really.
And don't worry about populating the sky. The sites do that for you. All you need to know is the date and location. Everything else just sort of happens within the site.
Date Night Ideas Cards
A few years ago, I made a DIY Date Night Ideas gift for Pete for his birthday. I put a bunch of ideas in a bag and then each week, we would pick one out and that would be our date for the week.
If you're giving this as a gift, you probably want to give more of a gift than a DIY project. So, in that case, pick up this set of Date Night Ideas cards. This version has scratch off dates, which adds to the mystery of it. Plus, this way, the recipients can't pick up one and then toss it back if they don't like it. Once it's scratched, it's a date.
This is perfect for a new couple or even for an old married couple that's run out of ideas.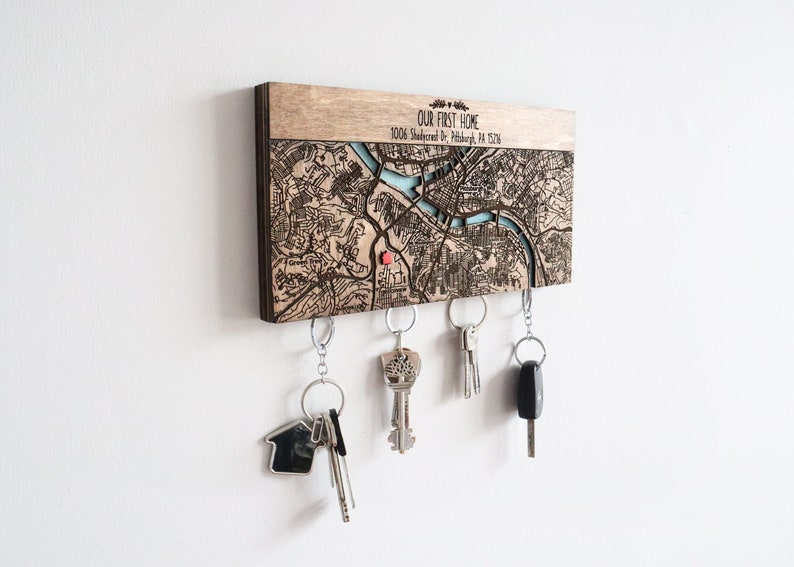 Our First Home Map Magnetic Key Holder
A few years ago, Pete's dad bought us a key holder that doesn't exactly match our décor. It's fun, but it's not our style. This Our First Home Map Magnetic Key Holder is so much our style that I'm ready to purchase it for myself.
And that makes it a really good gift idea.
You send in the address and a map of the area is engraved in wood onto the key holder. You can choose between small (three keys) and large (six keys).
My only concern would be that we each have a lot of keys on our keyrings, so the magnets might not hold, but I haven't seen anyone mention that in the reviews. They've all been really positive.
Movie Tickets
We never go to the movies. We're those "stream the movie at home when it's free" sort of people. But, I won movie tickets recently and it was super exciting. We were like, "Cool, let's go on a movie date."
So picking up movie tickets for a couple is a great idea. It's a fun way for them to get out of the house.
If you know the couple really well, and if they have kids, you can also include a voucher for free babysitting. That way, the couple can actually go out and enjoy your gift without having to spend money (on a babysitter) to use the gift.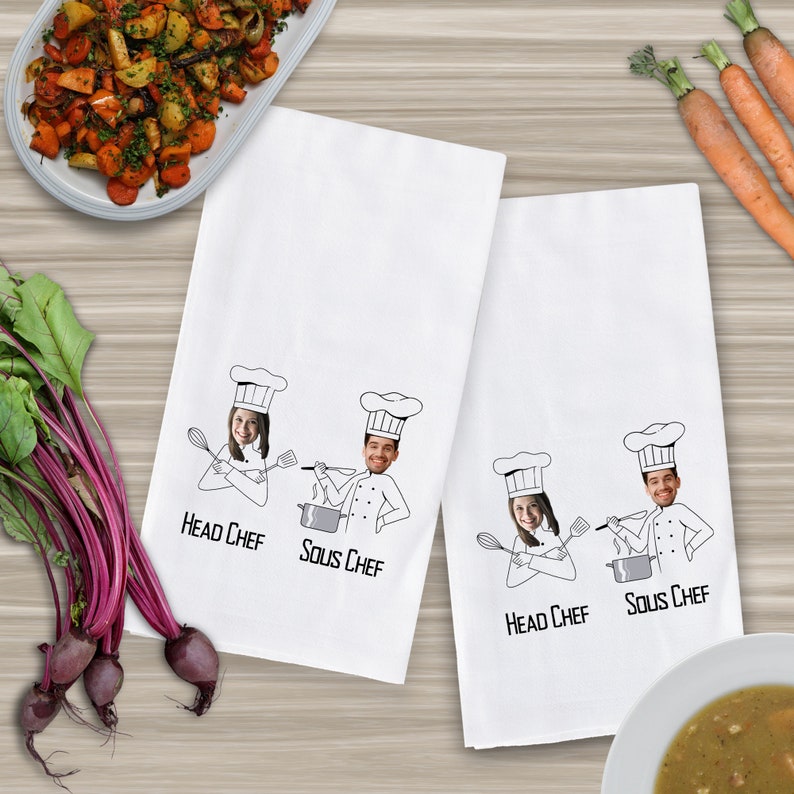 Personalized Kitchen Towels
If you follow me on Instagram, you know I change our kitchen towels every season. It just makes me happy. So now that I've stumbled across these Personalized Kitchen Towels, I'm in love with them. I just need to figure out who is the head chef and who is the sous chef. I guess it would depend on the day.
And you'd need to find that out in the couple you're shopping for as well because their faces are actually printed on the towel. So find out who is in charge of cooking and who is in charge of tasting and then order these towels.
One Great Fisherman, Best Catch of His Life Stainless Steel Insulated Travel Tumbler Set
So this One Great Fisherman, Best Catch of His Life Stainless Steel Insulated Travel Tumbler Set really only works if one of the people in the couple likes to fish. If not, just keep scrolling. Pick something off the rest of this list.
But, if the man in the couple does fish, this is the absolute perfect gift for the couple.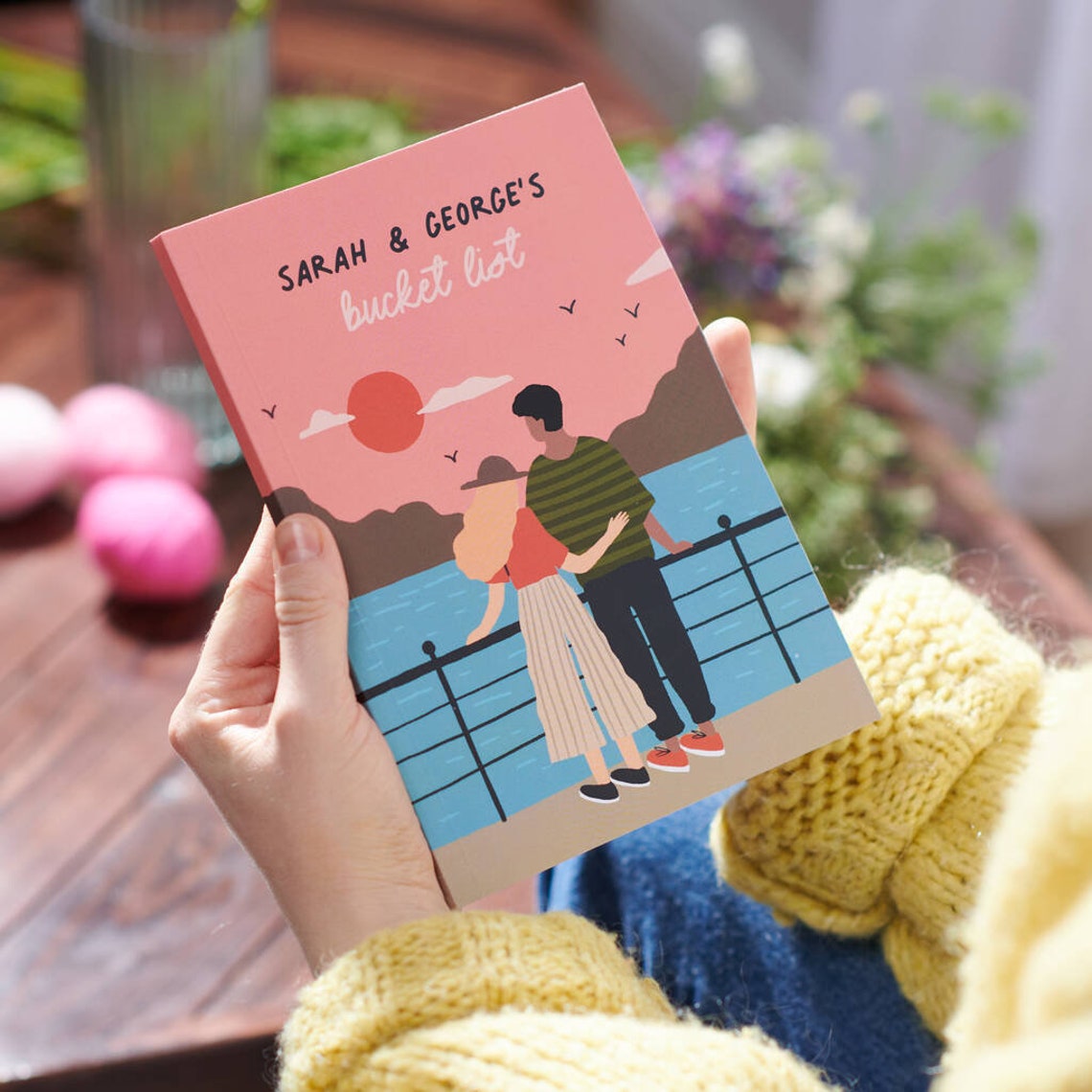 Personalized Couple Bucket List Journal
All couples have a bucket list. Pete and I have one written down in a really old notebook that we started when we first started dating. I would carry it around with me in my purse, but every so often, we would need a piece of paper and would pull it from the notebook, sort of defeating the purpose.
This Personalized Couple Bucket List Journal is much better because you can't pull out the pages without ruining the book. There are specific prompts on the pages, rather than just complete blank pages, to kind of help the couple plan their list (and journal it when they cross something off).
What I love about this one is you can personalize the skin tone and hair color, so you really can make this perfect for the coup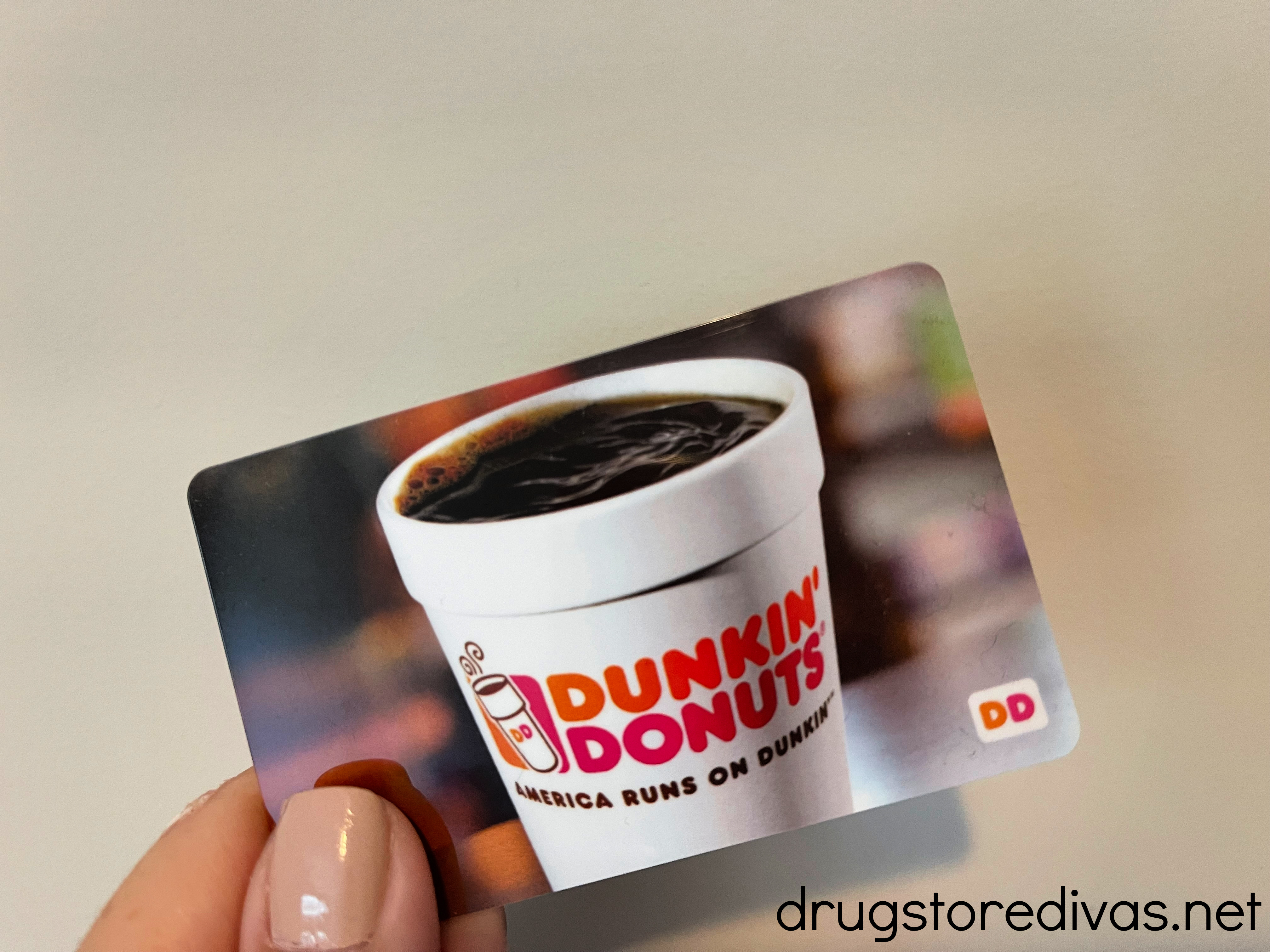 Restaurant Gift Cards
This one is definitely in the same vein as movie tickets, but honestly, couples don't go out enough. People get stuck in their routines and their Netflix, and that's fine and all, but sometimes you have to leave the house and go into the world and go on a date.
Having a restaurant gift card burning a hole in your wallet makes that easier. It has to be used.
So find out what restaurants are near the couple, or where they like to eat, and pick them up a gift card.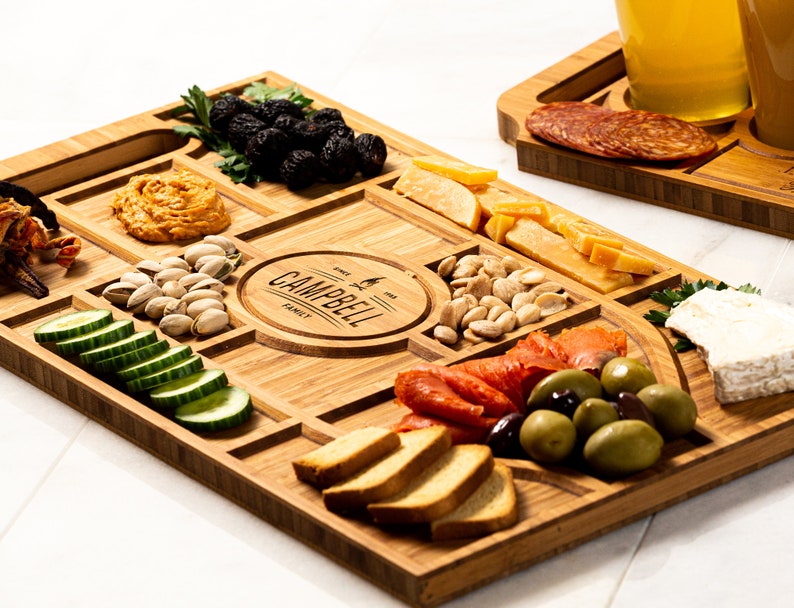 Personalized Charcuterie Board
If the couple you're shopping for loves hosting, they'll love this Personalized Charcuterie Board. It has their name in the center, then sections cut out for meats, vegetables, bread, nuts, anything else that goes on a charcuterie board.
And this makes it so much easier because you just fill up the slots and the board is done.
I love charcuterie boards, I really do. But they can take so much effort to make. And sometimes, you just really want to serve your guests meat and cheese on a plate. This Personalized Charcuterie Board makes it look like your couple put in the effort … without actually putting in too much effort.
Purchase Couples Gifts Online:
twOf course, these aren't the only gifts for couples out there. They're just our favorites and the ones we would love (or have loved) to receive. There are more, like the The Story Of Us photo frame above online. So, if you didn't find the perfect gift here, be sure to check out the following stores below:
Double check a store's minimum cart total to qualify for free shipping. Also, consider instore or curbside pickup, if available, to avoid shipping charges.
Which of these Top 10+ Gifts For Couples is your favorite? Let us know in the comments.