From acupuncture mats to running belts, this Top 10+ Fitness Gifts For Gym Lovers is filled with great gifts for the fitness fanatic.
If you're doing a lot of shopping, be sure to read all of our gift guides. They'll be a big help.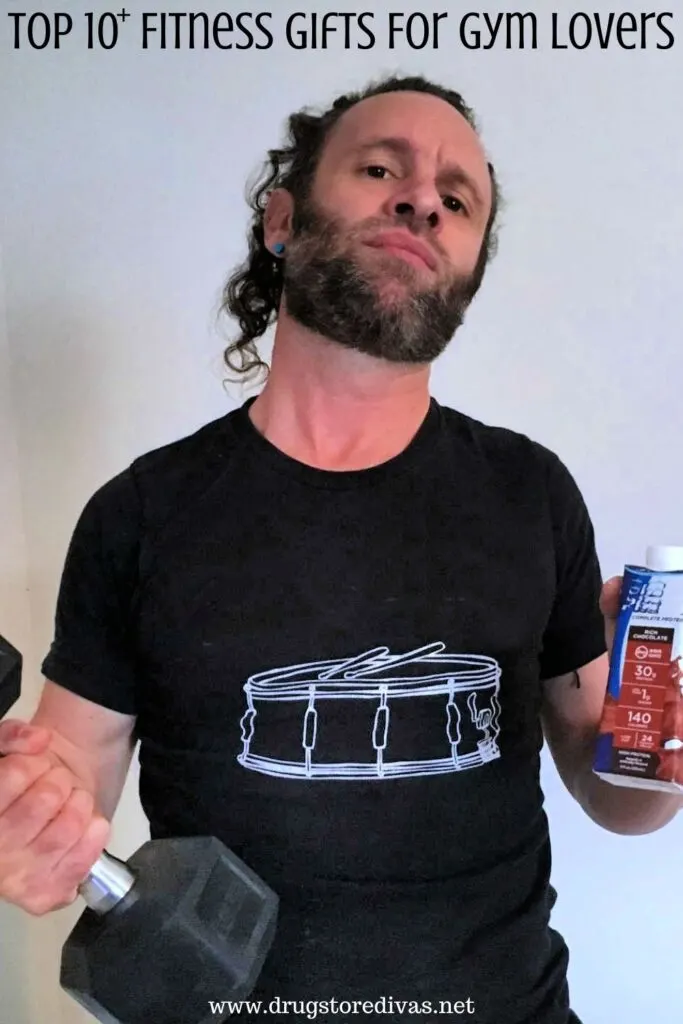 Do you have a friend who is really working out and always posting their Map My Run stuff on Facebook? If you need a gift idea for him or her, you're in luck.
We put together a list of the Top 10+ Fitness Gifts for Gym Lovers. There's a bit for everyone on the list, so hopefully you'll find something you can purchase for the holidays (or for yourself).
This is just one of the gift guides we have on Drugstore Divas. Be sure to check out Drugstore Divas' Holiday Gift Guide for all of our shopping guides.
Top 10+ Fitness Gifts For Gym Lovers
Affiliate links are included in this post and Drugstore Divas may make a small commission if you use them.
Cooling Towels
When you're working out, you get hot. Even if you're in an air conditioned gym, you get hot and gross. It's part of the trade off, but it doesn't have to be when you pick up a cooling towel for your friend.
We have a pair of these, and I even got one for my mom a couple Christmases ago. They're perfect to toss in a gym bag or to keep in a car (because you never know when you're going to go for an impromptu walk or run with a friend and will need it).
These come in a variety of colors, so you'll be able to find one to match your friend's personality.
Foam Roller Set
Before and after you work out, it's so important to stretch. We also really like using a foam roller to roll out our muscles too. Your friend may have one, but not one like this.
This Foam Roller Set includes five different items that fit in one. There's the hollow core massage roller with end caps that come off so that the other items — Muscle Roller Stick, Stretching Strap, Double Lacrosse Peanut, and Spikey Plantar Fasciitis Ball — can all fit inside.
It's easy to bring to the gym, because of the strap, and easy to store at home, since everything packs up inside the main roller.
Smart Jump Rope
Jumping rope is such a good workout. But it's sort of annoying if you want to keep track of your reps. You have to count, and no one wants to do that when they're jumping rope.
That's where the Smart Jump Rope comes in.
It works with an app that keeps track of skip time, total skip number, calories burned, and more.
Sports Gym Bag with Wet Pocket & Shoe Compartment
Your fitness fan probably has a gym bag or two. And, if they're like Pete, they'll need to replace that bag every so often because it gets worn out.
This Sports Gym Bag with Wet Pocket & Shoe Compartment is perfect. The wet pocket is great for sweaty clothes and the shoe compartment is great for sneakers. They can be stuffed into the bag before work, then taken out at the gym.
It's made of water resistant material, which means it won't get ruined if the top of your friend's water bottle doesn't close properly and leaks all over the bag.
It comes in a few colors too, which is nice.
Workout Dice
If you friend is working out at home, he or she probably has an app to use. And eventually, that app gets boring because it's the same workout over and over.
That's why these workout dice are great.
Roll them, then complete whatever exercise is written on the dice. It's an easy way to vary exercises and reps without wasting time thinking about what to do next.
Food & Fitness Tracker Book
A lot of fitness fans love tracking their food and fitness goals. So this Food & Fitness Tracker Book is a great way to do that, reflect back on old goals and achievements, and set new ones.
Sure, there are apps that do that, but it's great to see it on paper.
Acupressure Mat and Pillow Set
This Acupressure Mat and Pillow Set has been described as a torture device by many of the online reviews, but a very welcomed torture device. It is filled with points that go into your back and hurt at the onset, but it ends up relieving so much tension and pain that every review is positive (it has a 4.5 rating after almost 40,000 reviews).
If your friend has any pain for any reason, or pain from working out, this would be a really good gift idea. Just gift it with a slight warning.
Calf Stretcher
If you're looking for a gym gift for me, this is it. My calves hurt often, and this calf stretcher seems to be something that will help alleviate the pain.
If your fitness fan is a runner, or just has calf pain and no way to remedy it, this is a pretty good and unique gift.
Shower Steamers
Hurt muscles are great because that means you used them. But you don't want those muscles to hurt all the time.
So after a good workout, your friend can enjoy a relaxing shower with one of these Shower Steamers. He or she will just drop the lavender filled aromatherapy tab at the bottom of the shower. The hot water will release a cooling steam, relaxing your friend's muscles and being great for sleep.
Running Belt
Running is a pain. Not because of the action of running but because you have to figure out where to put your keys and phone while you're running.
Your friend will have an easy answer to that question when you purchase this running belt. Your friend fills the pocket with essentials, like a car key, then wears the belt on his or her jog. Super easy solution.
It comes in a couple colors, so you can pick the one that fits your friend best.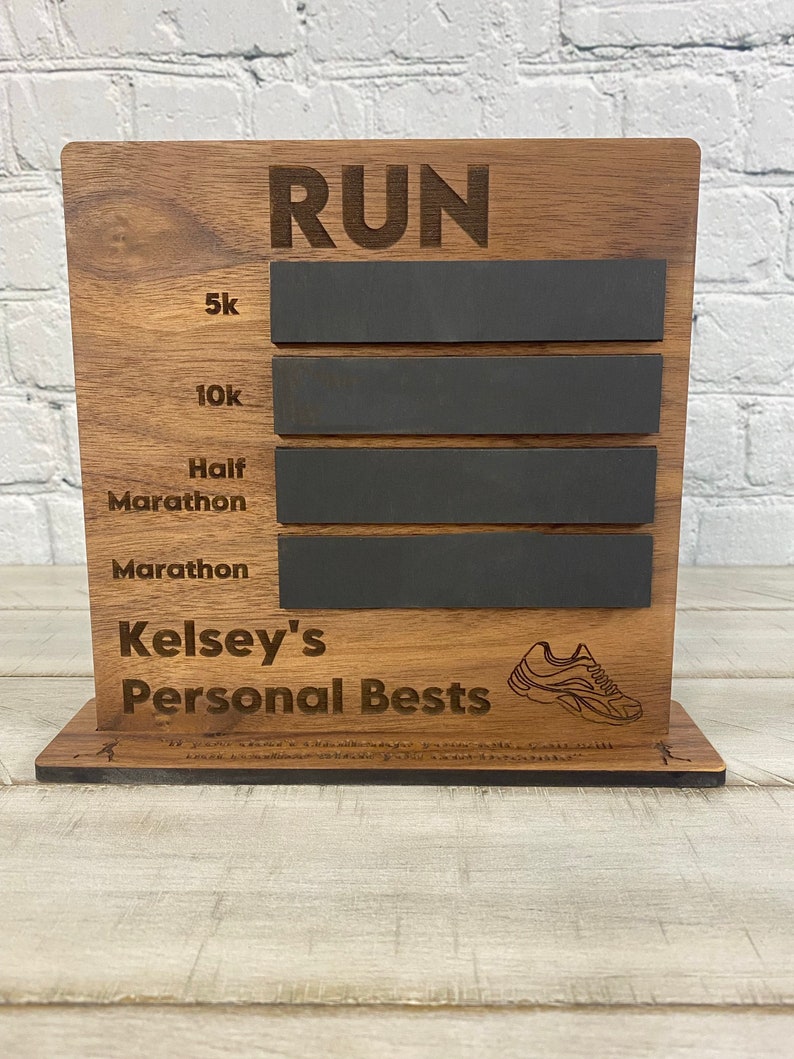 Purchase gifts for the fitness fanatic online:
Of course, these aren't all the best gifts for fitness fanatics out there. There are some, like the Personalized Personal Best Plaque, pictured above.
For more ideas about what to buy a fitness fanatic, check out the stores below:
Be sure to check a store's minimum cart total to qualify for free shipping. You can also order online and choose instore or curbside pickup to avoid shipping costs.
More Fitness Ideas:
If you're reading this post because you're the one into fitness, you're in luck. We have a few other posts that might interest you:
Which of these Top 10+ Fitness Gifts For Gym Lovers is your favorite? Let us know in the comments.