Plants are plants and succulents are succulents. And if you get that, you'll want to get everything off our list of the Top 10+ Gifts For Succulent Lovers.
For more shopping help, be sure to check out all of our gift guides.
There are plant lovers and there are succulent lovers. And they are not necessarily the same.
Plants take a lot of work. There are specific care instructions for plants, watering schedules, placement near sunlight, drainage, replanting, so much to think about. Succulents are so much less maintenance. They're basically like, drop us here and check us out every so often, and if a piece of us falls off, it will make a whole new plant.
Okay. They're not that simple, and especially not as simple as the air plants we had in our bathroom that we ran under water from time to time.
But for someone who wants to get into plants and doesn't really have a green thumb, succulents are the way to go.
If you're shopping for a succulent fan, you're in luck. We put together a list of fun and unique gift ideas that are all succulent themed (and, good news, they're not all just plants and planters).
This is just one of our shopping guides. For more, check out all of our Holiday Gift Guides on Drugstore Divas. They're not all holiday specific. Most are great for general gift giving.
Top 10+ Gifts For Succulent Lovers
Affiliate links are included in this post and Drugstore Divas may make a small commission if you use them.
Carved Succulent Holders
Oh my gosh, I'm in love with this Carved Succulent Holder. There are 18 to choose from and honestly, it's impossible to decide which is best. So you might need to buy them all for the succulent enthusiast in your life.
Each unique planter has a carving in it, like the staircase in this one. There's a cute bear one with a hideout in the middle and a staircase on the side and really, you just have to see them all in order to choose the perfect gift for your friend.
Sassy Succulent Coloring Book For Adults
When you're thinking of succulent gift ideas, your mind immediately goes to plants and holders. But honestly, there are plenty of options that aren't holders. And that's probably a good thing because your succulent fan might have enough plants.
This Sassy Succulent Coloring Book For Adults is one of those other options. It's filled with 30 sassy coloring pages with quotes like, "Don't Be a CactAss" on them. So, while that's funny for an adult, this isn't something you want to give to a little kid.
Don't forget to pick up some colored pencils to go with this because there's a very good chance your adult friend doesn't have them (and then this gift becomes useless).
Mini Glass Geometric Terrarium Containers
I know. I just said you don't have to give plants and holders to your succulent collector, and then the following gift idea is this set of three Mini Glass Geometric Terrarium Containers. But look at them. How could you not want to gift them?
They're small, just four inches, so perfect for your friend's succulents. You can get them in either gold or black, so you can make them stand out (with gold) or blend in (with black) depending on your friend's style.
These are the containers only. They don't come with plants, so you're not adding to your friend's succulent collection. You're just giving her a way to rehome some of her cuttings into these.
Succulent Socks
I'm not going to say that all of our gift guides have socks, but almost all of our gift guides have socks as a gift idea. Because fun socks are awesome. And because most people really wear the heck out of their socks, like until they fall apart. So new socks are always a good gift.
So, these Succulent Socks are a great gift idea.
They have roses on them too, so they're good for succulent fans who are also plant enthusiasts.
Please Don't Die Mini Planter
Everyone wants to keep their plants alive, but not everyone has that skill. For some people, it takes a little bit of hope and prayers and maybe a plant in this Please Don't Die Mini Planter.
I gifted a friend jade plants, which are basically kill proof, and, well, I'm not saying I should have given it to her in this planter … but it might have helped.
Mini Cat Cartoon Ceramic Succulent Pots
Forget everything I said about your friend not needing another planter. Because right now, I'm telling you to get your friend five planters. Or maybe you could buy this pack of five Mini Cat Cartoon Ceramic Succulent Pots and give one to five friends. That actually sounds like a great idea.
Whatever you choose, you should choose to buy these cute pots. The mini succulent planters will hold a tiny succulent in the most purr-fect way. You see what I did there? (And, really, if you like that pun and these planters, you should check out our list of Gifts For Cat Lovers. I bet you'd love those too.)
These don't have succulent plants included, so you may need to pick some up to make this a complete gift.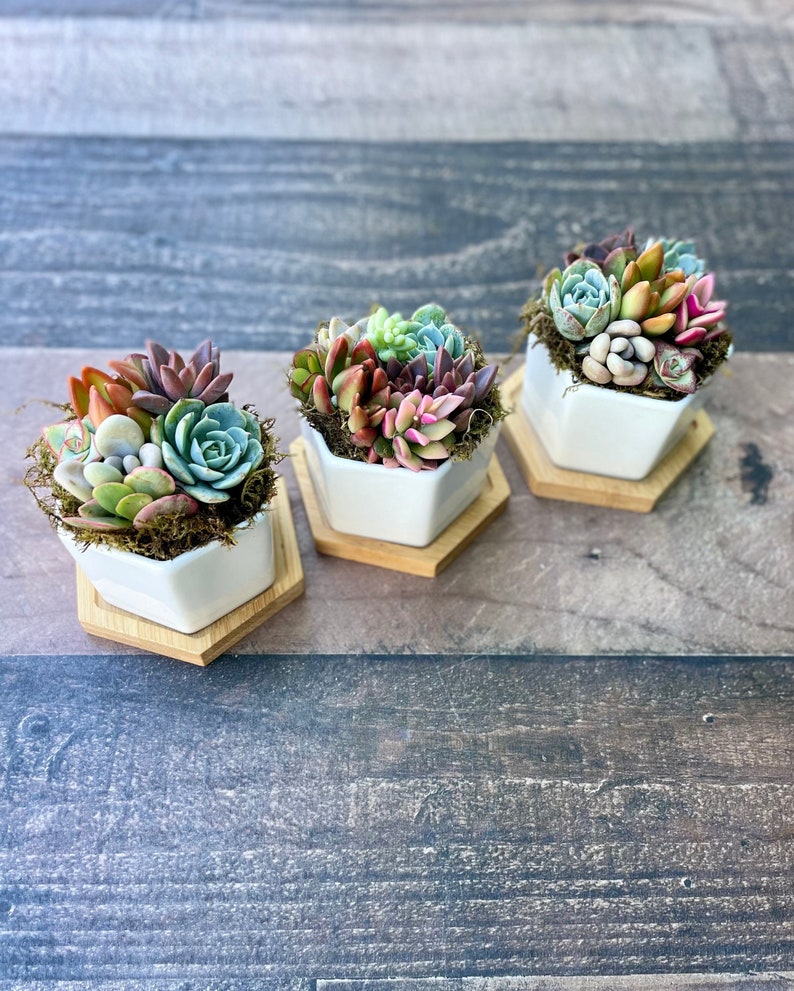 Mini Succulent Garden in Ceramic Pots
Does your friend need more succulents? I mean, maybe.
If you want to pick some up, this Mini Succulent Garden in Ceramic Pots is perfect. Five small succulent plants are fitted into a cute hexagon ceramic pot (which, honestly, feels so balanced).
The wooden plinth under the ceramic pot in the photo is included, which is a nice extra to making this gift feel complete.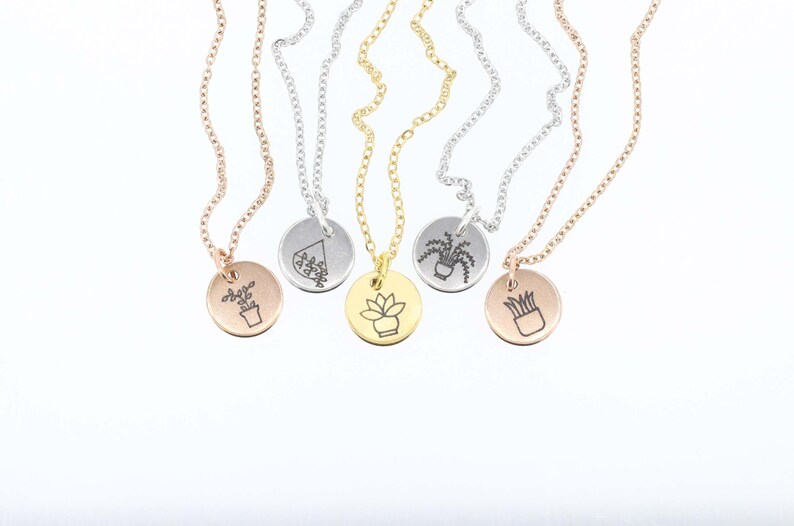 Succulent Necklace
If you're looking for something different for your succulent lover, this Succulent Necklace is perfect. There are actually seven different designs of plants for the charm (cactus plants, calathea, fern, snake plants, string of pearls, zz plant, and a succulent) so be sure you're choosing the right one when you order it.
What's really cute is you can add a special message to the back of the charm to personalize it, making it one of the most thoughtful succulent gifts on this list.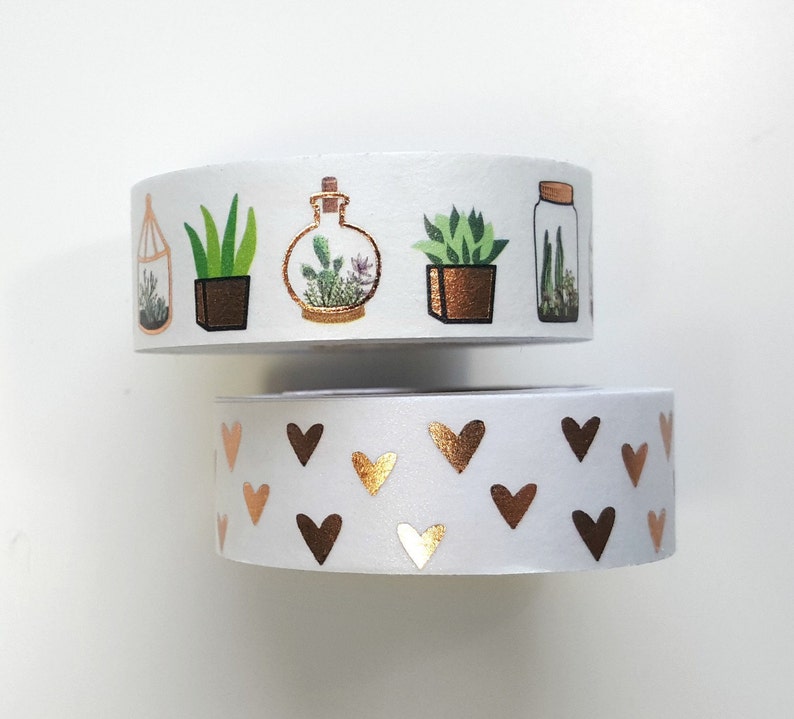 Succulent Washi Tape
If your succulent fan is really crafty, a great choice would be this Succulent Washi Tape.
We've done a lot of crafts with washi tape, everything from coasters to Easter eggs. Washi tape is usually associated with scrapbooking and journaling, but it can be used for so many other things. So this is a really fun idea. Plus, it gives your friend something to do when all the plants are watered.
One of the rolls of tape in this gift has a succulent print on it and the second roll is just hearts. Unfortunately, you can't buy them separately.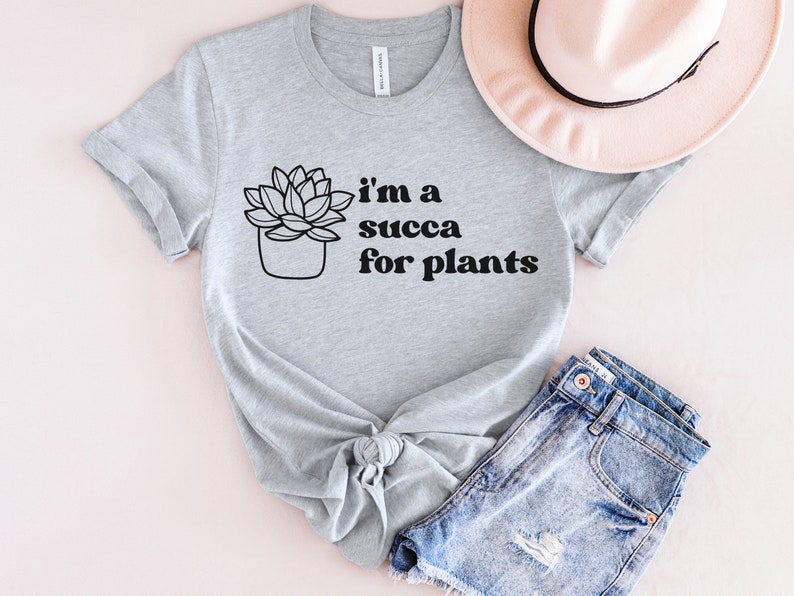 I'm A Succa For Plants Succulent T-Shirt
How cute is this I'm A Succa For Plants succulent t-shirt? I absolutely love the play on words. Now, true, your friend may be silently singing, "I'm a succa for you" to her succulents while wearing this shirt, but can you blame her?
The shirt comes in nine colors and six sizes, so you can definitely find the perfect one for your friend.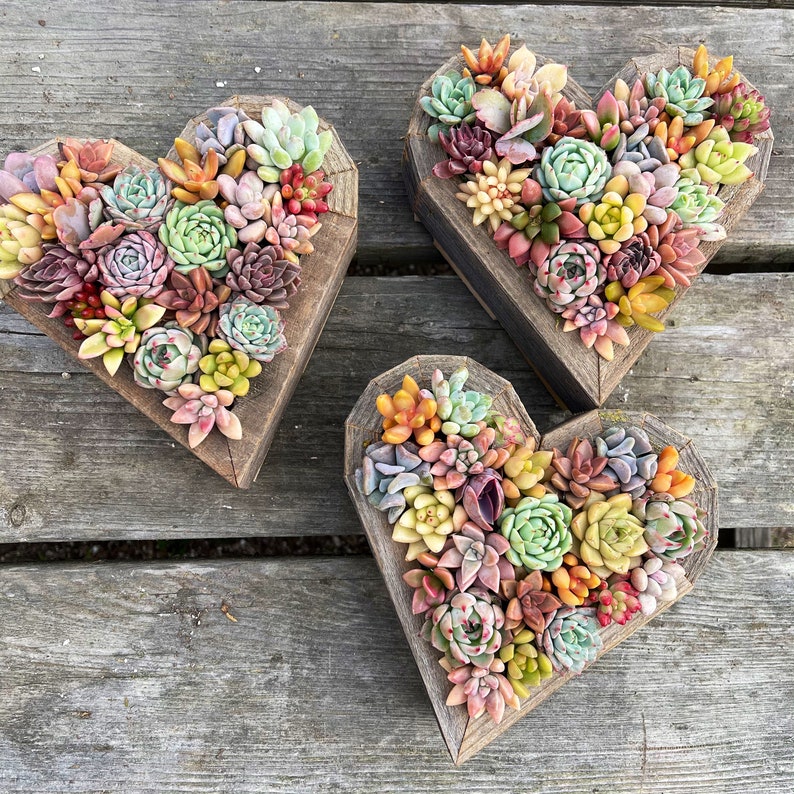 Heart-Shaped Succulent Arrangement
Does your friend need new succulents? Probably not. But does your friend need this heart-shaped succulent arrangement? Yes.
But, here's the twist. You can actually order just the frame. You don't have to order it with beautiful succulents in it already. So, if your friend already has smaller plants that need a home, this would be a lovely addition to their plant room.
Because plant lovers have plant rooms, right? Trust me. They do.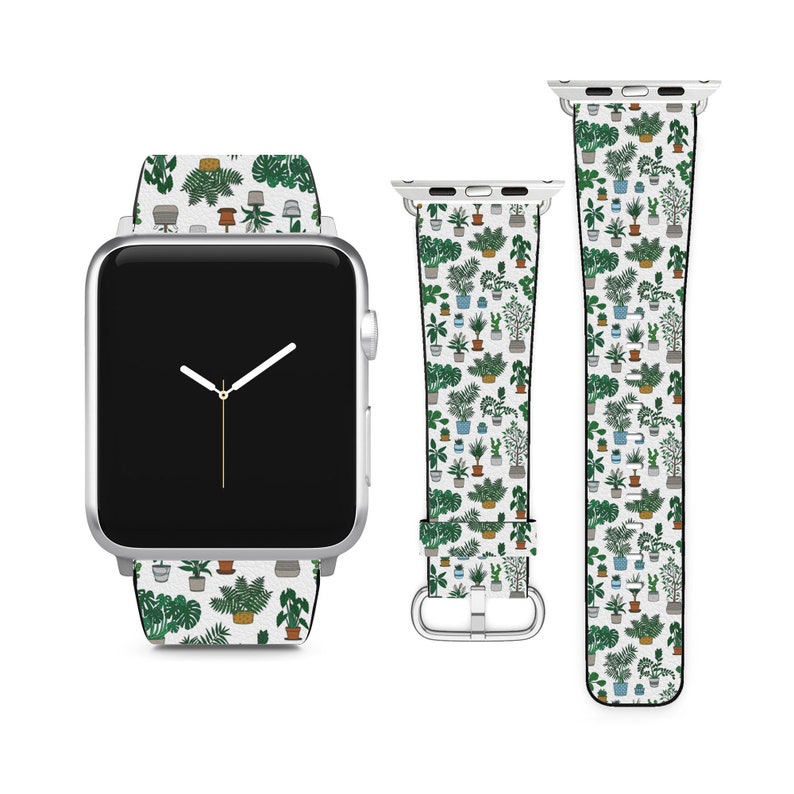 Purchase Succulent Gifts Online:
These aren't all the gifts for succulent collectors out there, just our favorites. We had to leave some, like the succulent watch band (pictured above) off of our list. For more ideas, check out the online stores below:
Don't forget to double check a store's minimum cart total to qualify for free shipping. Also consider instore or curbside pickup to avoid paying for shipping.
More Gifts For Plant Lovers:
We made a point at the beginning of this post to differentiate between plants and succulents. But, if you love both, or you're shopping for someone who loves both, be sure to check out our gifts for plant lovers list as well.
Which of these Gifts For Succulent Lovers is your favorite? Let us know in the comments.