This 10+ Best Gifts For Plant Lovers post is sponsored.
Blame it on the last year with everyone staying home and staring at their walls for months, but so many people became plant parents. Everyone got those cute farmhouse plant holders, Monstera plants, and planters.
Suddenly, these people have become very easy to shop for. Just get some plant-related gifts.
If you need just a little direction, though, we're here to help. We gathered our favorite gifts for plant lovers for this guide. Just pick something off this plant parent gift guide, and you're bound to have a happy gift recipient.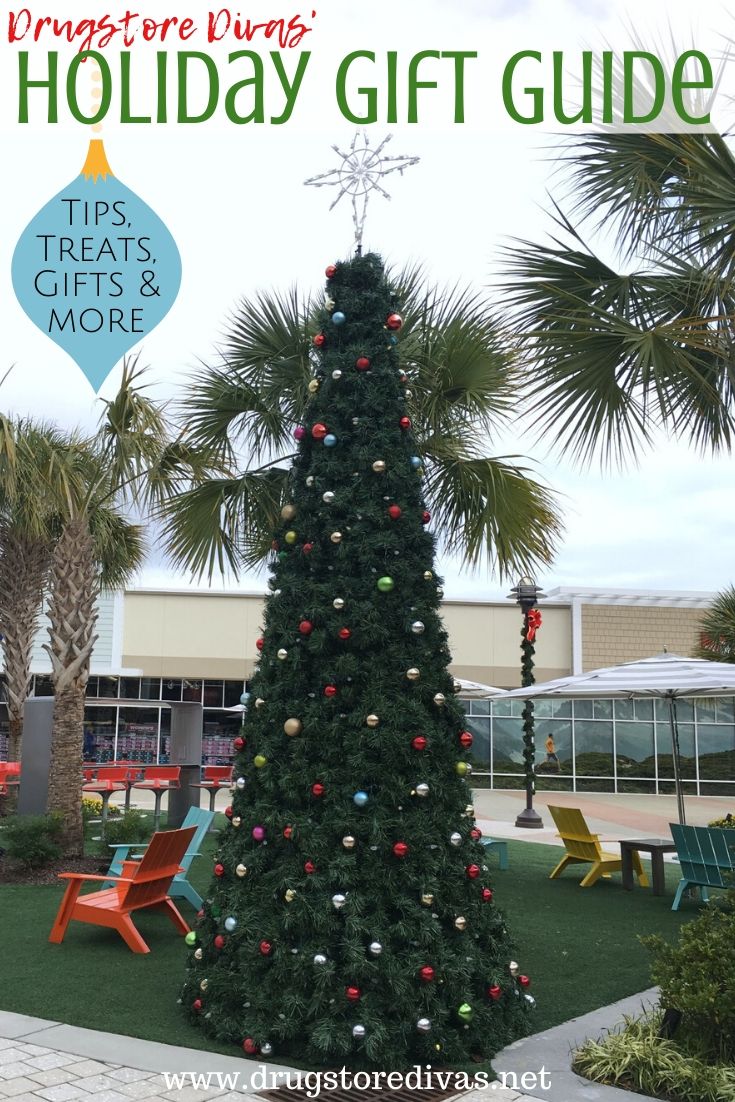 This Top 10+ Gifts For Plant Lovers list is just one of the gift guides we have on Drugstore Divas in hopes of making your shopping life so much easier.
Be sure to check out Drugstore Divas' Holiday Gift Guide for all of our shopping guides.
10+ Best Gifts For Plant Lovers
As with the majority of our lists, this list is in no particular order.
Life Is Short Buy The Plant Shirt
Life is short. It's the longest thing we've got, but man, it's short. So seriously, do more of what makes you happy. If that's having dessert, have dessert. If that's petting dogs, pet all the dogs. And, in the case of your plant loving friend, buy the plant.
Reiterate that with this Life Is Short Buy The Plant shirt. It comes in men's, women's, and kids sizes, so it'll fit your plant lover no matter what his or her size is.
Live Anthurium Indoor Plant in Home Sweet Home Planter
A live plant is always a great gift idea for a plant lover. You just have to hope that your friend has an extra planter for that plant.
But this Live Anthurium Indoor Plant comes in a Home Sweet Home planter that is just adorable. And, if something happens and the plant doesn't thrive, your plant friend can always save the planter and use it for another plant baby.
Bulb Glass Vase with Wooden Stand
There are so many planters out there, there's a good chance anything you buy might look similar to something your plant loving friend already has. But this Bulb Glass Vase with Wooden Stand is so unique, there's a good chance your plant loving friend has nothing like it.
It holds three bulb glass vases, which can be filled with tiny plants that your plant friend is repropagating. They're perfect for that.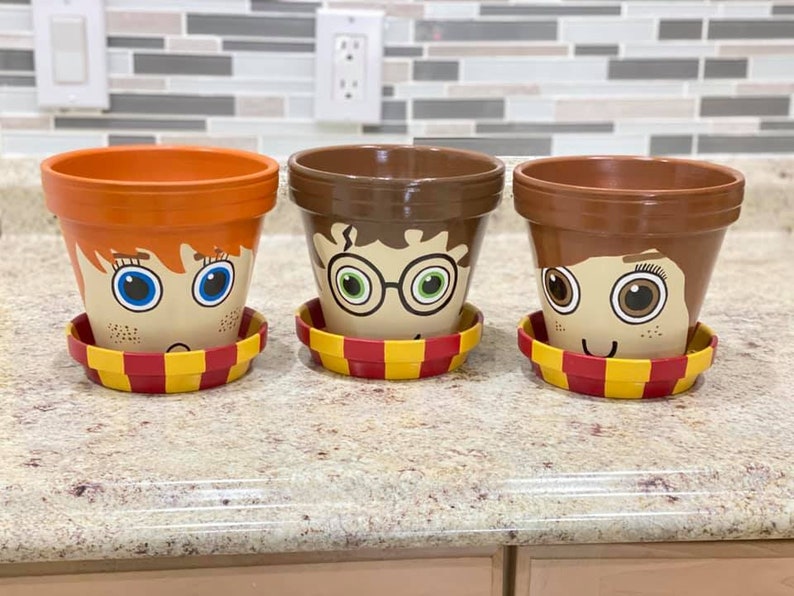 Harry Potter & Friends Flower Pots
If your recipient is also a Harry Potter fan, these Harry Potter & Friends Flower Pots are absolutely perfect.
It's just the planter, no plants included, but I'm sure your plant fan can find some succulent that needs to be rehomed.
Fully Rooted Succulent Hoya Heart
I've never seen a heart-shaped succulent before, so I'm already in love with this. And then the saying, "Life would succ without you." Fantastic.
This planter actually comes with a Fully Rooted Succulent Hoya Heart, so all your gift recipient has to do is keep it alive. And, if not, you can always pick up an artificial succulent for your friend's next birthday. Those are a lot easier to keep alive.
Mid-Century Modern Planter Stand
A Mid-Century Modern Planter Stand is the hot planter right now. Actually, Pete just bought a Brad nailer so that we can make a very similar plant stand.
If you don't want to make one for your friend, just order this one. It comes with a grower's pick of a plant, and the full planter is 8-inch from the bottom of the planter to the top of the plant. So it's a good size, but not too big and overwhelming.
Plants Get Me Socks
If you've seen any of our other gift guides, you know socks almost always make an appearance. So it was only a matter of time before we got to socks.
And these Plants Get Me socks are perfect for your plant loving friend. Because plants do get people. They listen and don't talk back. And don't we all need a little bit of that sometimes?
Novelty Glasses Holder/Planter
I love this Novelty Glasses Holder/Planter so much. It's honestly my favorite plant lovers gift idea on this entire list. So that just proves that this list is really in no particular order.
This planter can sit on your plant fan's nightstand and is somewhere for them to place their glasses at night. Then, with a dry erase market, he or she can draw a mouth every day, letting everyone know how they're feeling. Adorable.
AeroGarden
This AeroGarden is perfect for plant parents who … well I wanted to say who want to eat their babies, but that sounds a lot more "yikes" than I intended. But here we are.
The AeroGarden has six pods in order to plant seeds or seedlings. It has a light at the top that generates enough light for the plants to grow. And, once they've grown enough, it's so easy to harvest them and enjoy them as a salad. Then, just grow more.
Owl Succulent Holders
I love owls, and I love plants, so I'm going to order these Owl Succulent Holders for myself for a gift. Shh. Don't spoil the secret.
The set comes with six succulent holders, but no actual succulents. So if you buy these for a friend, you'll want to pick up a half dozen succulents as well.
I Wet My Plants Dish Towel
I know. Saying, "I wet my plants" is so overused. But it's so funny every time anyway.
So your plant lover will just laugh every time he or she walks into the kitchen and sees this I Wet My Plants dish towel. It's meant for the kitchen, but it would also be so very funny in the bathroom too. So maybe buy your plant friend a pair of these instead of just one.
Plant Lady Tumbler
If your plant lady loves to take drinks on the go (non-alcoholic, of course), this Plant Lady Tumbler is perfect.
It comes with a lid, which has a slider top, so your friend's drinks won't be able to spill all over the place.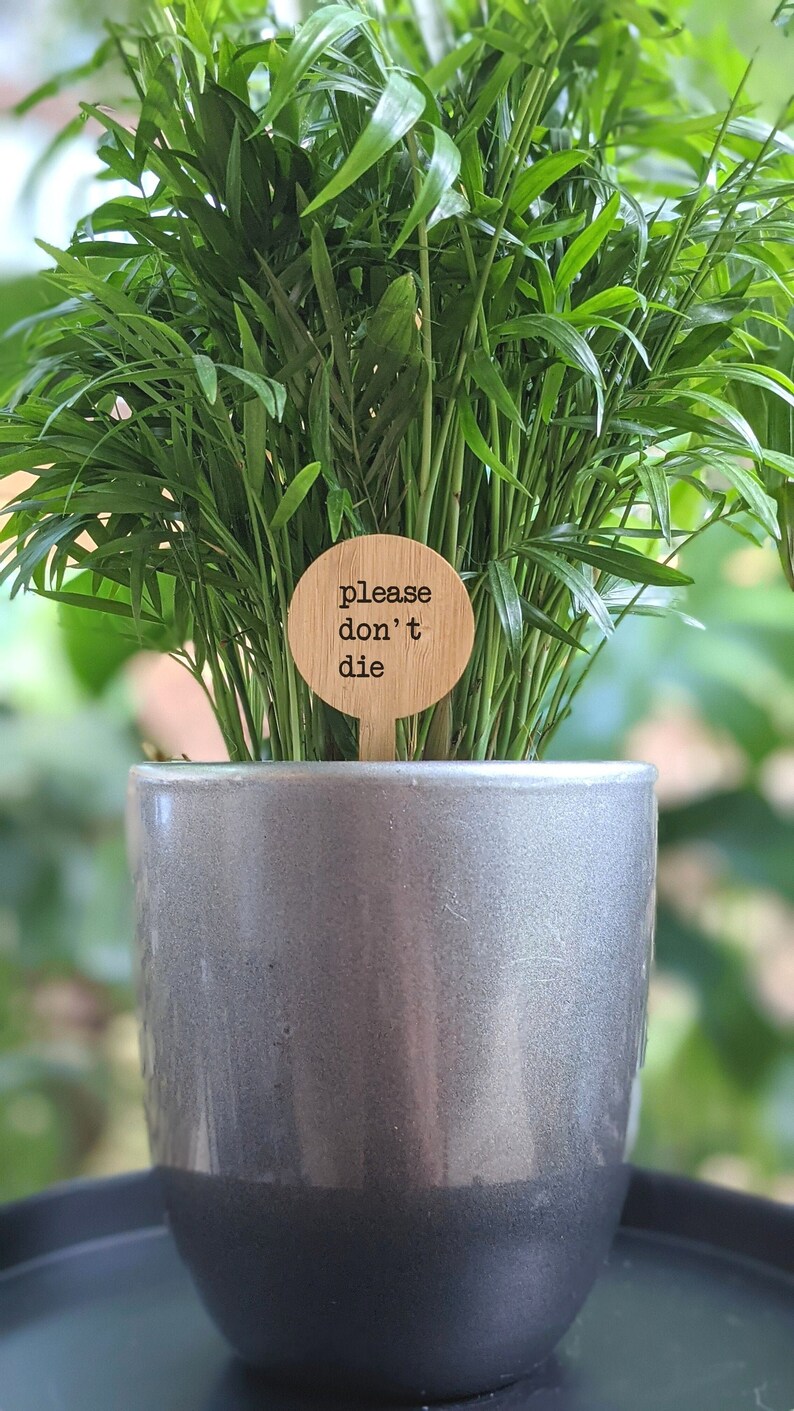 Purchase Gift Ideas For Plant Lovers Online:
These are our favorite plant lover gift ideas, but they're not the only ones out there. Like the "Please Don't Die" Wood Plant Tag above.
You can find more at the following sites online:
Don't forget to check the site's minimum cart total to qualify for free shipping. You can also order online and choose instore or curbside pickup to avoid shipping costs.
DIY Plant Gift Ideas
If you want to skip the store completely and make your own homemade plant gifts, we have a few tutorial posts that are perfect.
Gifts For Succulent Lovers:
If you're actually shopping for a succulent fan, not just a plant lover, you're in luck. We have a list of the Top 10+ Gifts For Succulent Lovers that you might want to check out.
Which of these Top 10+ Gifts For Plant Lovers is your favorite? Let us know in the comments.