You can make more than just muffins using corn muffin mix. Get recipes for casseroles, sausage balls, and more in this list of Budget-Friendly Corn Muffin Mix Recipes.
For more ideas of what to serve with these, check out all of our recipes.
I love having corn muffin mix in the house. It's just so easy to whip together in a pinch for an easy breakfast or side dish. But you can do so much more with it than just make corn muffins.
From casseroles to pancakes, there are a bunch of corn muffin mix recipes out there. Yes, you can make more with corn muffin mix than just corn muffins. And I very often do.
We put together a list of our Budget-Friendly Corn Muffin Mix recipes. As we add more recipes using corn muffin mix to Drugstore Divas, we'll update this post. So if you like corn muffin mix, be sure to pin, save, or bookmark this page to come back to it in the future.
Budget-Friendly Corn Muffin Mix Recipes
Affiliate links are included in this post and Drugstore Divas may make a small commission if you use them.
Cheesy Zucchini Cornbread Casserole
If you're looking for a tasty twist on cornbread, this Cheesy Zucchini Cornbread Casserole is it. It's packed with a full pound of zucchini, plus a few other ingredients. The result is a soft, flavorful side dish. It's really moist and doesn't tasty dry or gritty like cornbread does.
An entire box of corn muffin mix is in this cornbread casserole recipe, although it's not the dominant flavor of this recipe. The cheese really stands out.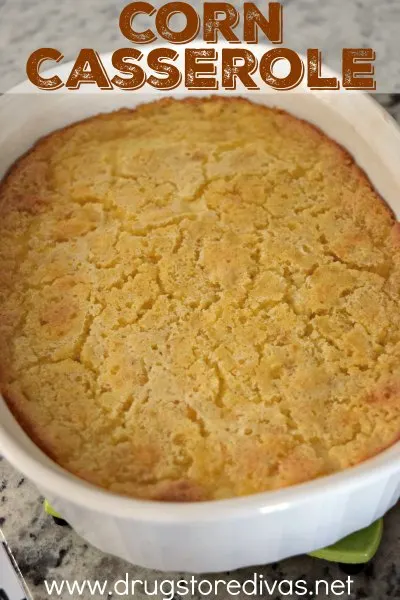 Corn Casserole
One of my absolute favorite Thanksgiving side dishes is Corn Casserole. It's made with an entire box of corn muffin mix, plus some cans of corn, butter, and sour cream. That's it.
You dump all the ingredients into a casserole pan, stir, and bake. There's nothing else to it. But, it's seriously the best side dish and the only thing at our Thanksgiving dinner without any leftovers. Which is actually sad because leftover Corn Casserole, reheated with a dollop of butter on top, is even better than it is fresh out of the oven.
Cornbread Sausage Balls
If you're looking for a one-bite appetizer to bring to a party, or to serve at a party you're hosting, these Cornbread Sausage Balls are it.
A whole box of corn muffin mix is combined with cheese and sausage, then rolled into balls, and baked into a delicious, poppable bite.
The entire recipe makes about five dozen sausage balls, which is great because your guests will probably eat every last one of them (ours always do, no matter what size party we're hosting).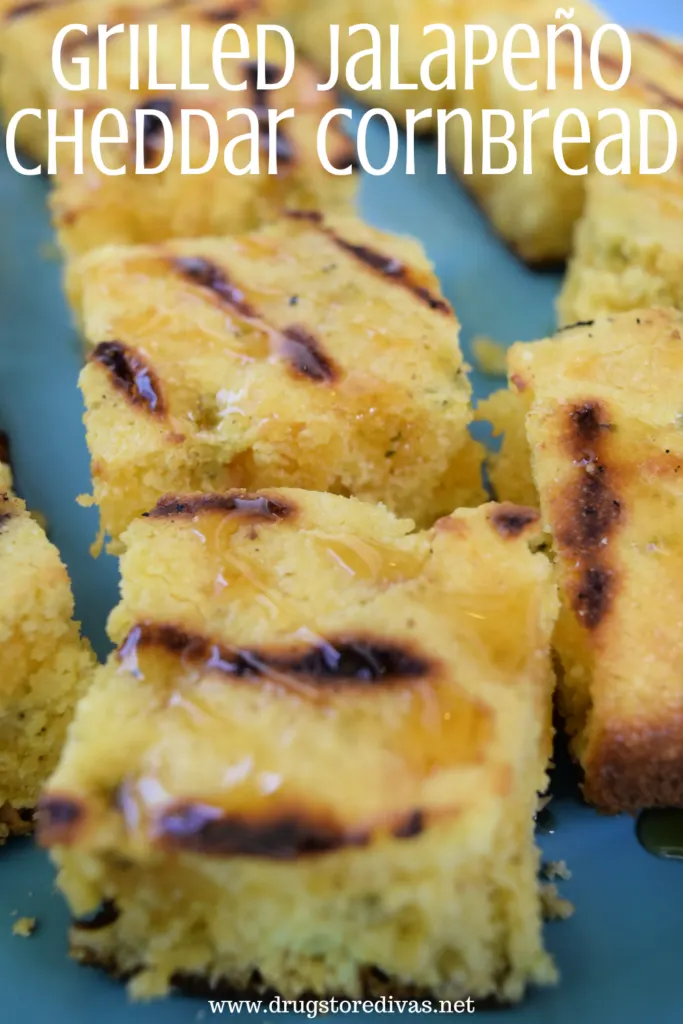 Grilled Jalapeño Cheddar Cornbread
Cornbread is delicious. Everyone is a fan. But in this house, we can't just make cornbread. Oh no, not us. We have to make Grilled Jalapeño Cheddar Cornbread — where the jalapeño is grilled, the cornbread is cooked on the grill, and then the slices are grilled.
Is it over the top and extra? Kind of. Is it worth it? Absolutely. Trust us on this. But don't just take our word for it. Make it yourself and find out.
Corn Dog Muffins
Corn Dogs are cool and delicious and my favorite festival treat. But Corn Dog Muffins are a much better party appetizer. This way, everyone can enjoy a bite of corn dog and you don't have to make a corn dog for everyone.
You cut the hot dogs and add them into a muffin pan with a corn muffin mix concoction and bake. That's about it. It's so easy and definitely something you'll make again and again.
Corn Muffin Mix: Frequently Asked Questions
What is the difference between cornmeal and corn muffin mix?
Cornmeal and corn muffin mix are pretty similar. The difference is that corn muffin mix has a leavening agent and sugar.

You could substitute one for the other. But, if you substitute cornmeal for corn muffin mix, be sure to add baking power or soda and some sugar.
Do you have to use corn muffin mix according to the package?
On the box of corn muffin mix, you'll get a recipe for making cornbread and corn muffins. You don't have to use it. You can simply use the corn muffin mix as an ingredient in other recipes, as witnessed above.
What's the difference between corn muffin mix and cornbread mix?
Corn muffin mix tends to have more sugar than cornbread mix (cornbread generally doesn't have sugar in its mix). Most people use the names interchangeably, but the sugar content is the main difference.

These recipes all use boxed corn muffin mix, not cornbread mix. So they do all have a little bit of sweetness to them that you wouldn't get if you're using cornbread mix or just cornmeal.

We use cornmeal in our homemade taco bowls recipe and wouldn't substitute corn muffin mix because we don't want our taco shells to rise or to have any sweetness in them. We also use cornmeal on the underside of pizza to help it slide from the pizza peel onto the pizza stone. It won't add any leavening agent or sweetness like using corn muffin mix could.
Which of these Budget-Friendly Corn Muffin Mix Recipes will you make first? Let us know in the comments.