A few years ago, I made mummy chocolate bars for Halloween. They were a big hit, so for Easter, I decided to make this DIY Bunny Chocolate Bar Craft.
They were super easy to make too.
Depending on how much room you have in your Easter baskets, you can make them either with mini chocolate bars or full-size ones. And honestly, you don't even need to make these DIY Bunny Chocolate Bars from chocolate bars. Boxes of candy would work too.
Just make sure that whatever you decide to use is shaped as a square or rectangle. Irregular shapes would be really hard to wrap in the white paper. Hard, but not impossible.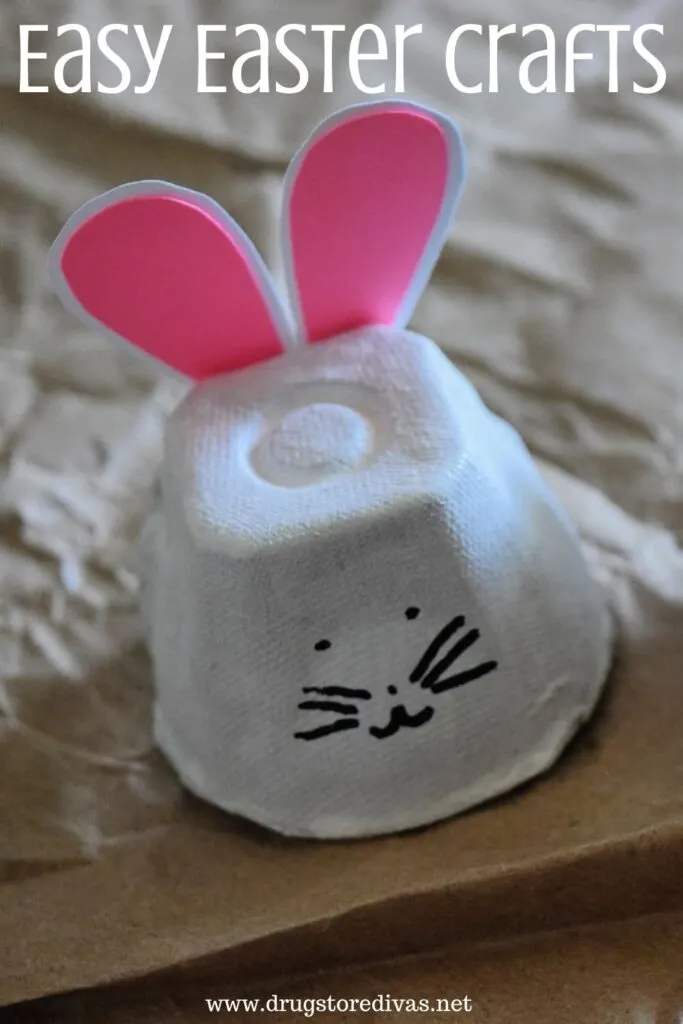 This isn't the only Easter-themed craft we have on Drugstore Divas. For more, check out all of our Easy Easter Craft Ideas.
DIY Bunny Chocolate Bars
Affiliate links are included in this post and Drugstore Divas may make a small commission if you use them.
What You'll Need:
5 mini chocolate bars
White printer paper
Scissors
Black marker
Pink marker
Tape
What You'll Do:
Tape back any extra flaps from the chocolate bars.
Cut a rectangle of the white printer paper for each chocolate bar.
Wrap the printer paper around the chocolate bar and tape it down.
Cut out a pair of ears for each chocolate bar. Color the middle of each ear using the pink marker. Side note: I freehanded these, but you could draw them onto the white paper if you want. I also freehanded the pink of the ears, too.
Tape two ears to each wrapped chocolate bar.
They look a little better if you tape the ears to the backside of the front of the wrapped chocolate. It's easier to tape them to the back of the wrapped chocolate, but the depth of it looks off that way.
Draw a bunny face on the front of the wrapped chocolate bar.
That's it.
What candy would you use to make this DIY Bunny Chocolate Bar Craft?