If you're shopping for a Pokémon fan, this list has succulent holders in the shape of Oddish, Snorlax slippers, and more fun Pokémon gift ideas.
If you need more help, check out all of our gift guides.
Pokémon is so popular, no matter what else is popular. It sort of just transcends everything else. And once you're hooked, you're hooked. No matter your age, you have a tie to Pokémon it seems.
So we kept that in mind when we were putting together this list of Pokémon gift ideas. There are also some (like the succulent holders) that make a lot more sense if you're a Pokémon fan than if you're shopping for a Pokémon gift without having ever played the game, so you're gonna have to trust us on these.
This isn't our only shopping guide on Drugstore Divas. We have a ton. For more shopping help, check out all of our holiday gift guides.
10+ Fun Pokémon Gift Ideas (for all ages)
Affiliate links are included in this post and Drugstore Divas may make a small commission if you use them.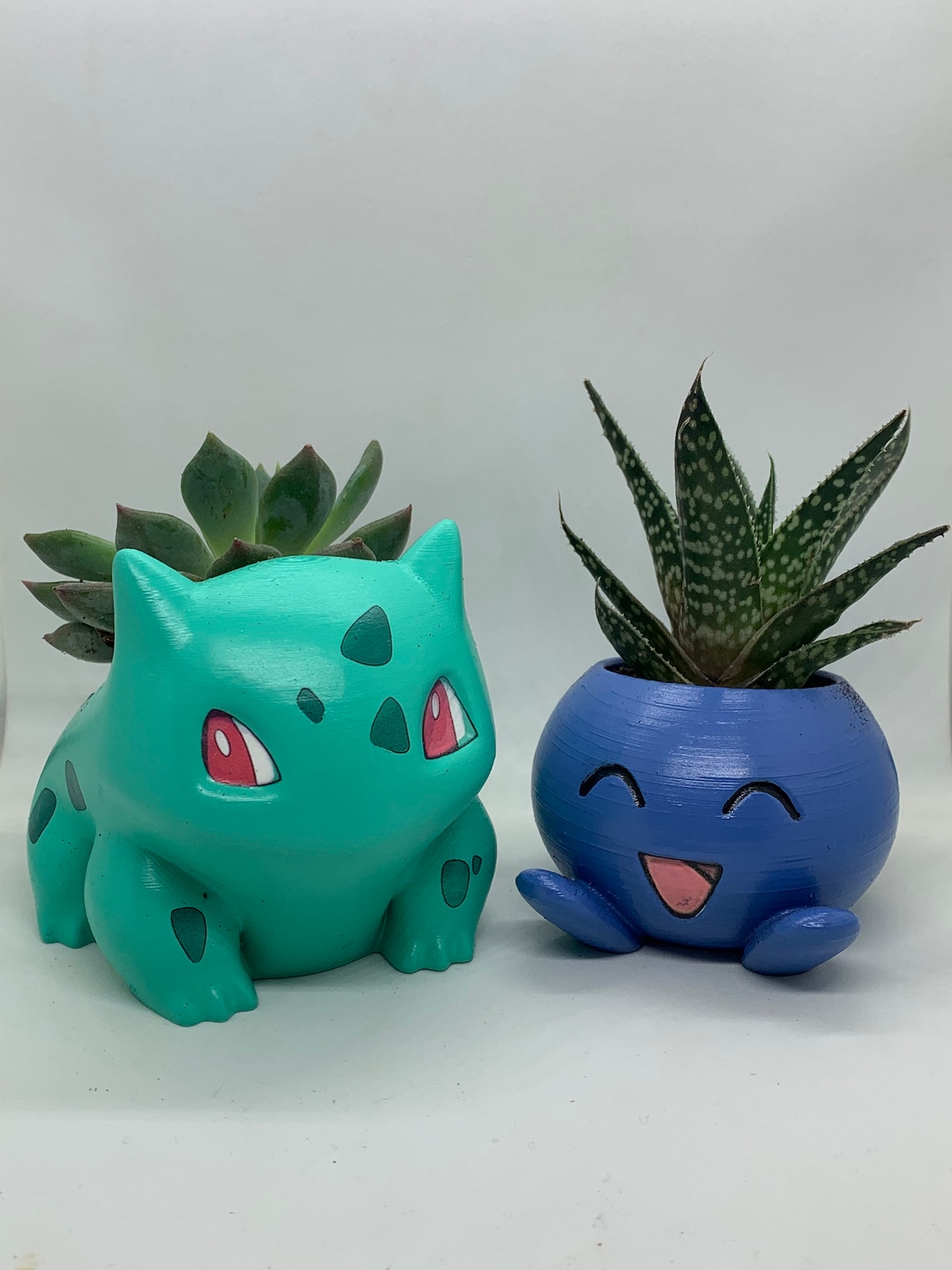 Painted Bulbasaur and Oddish Planters
These Painted Bulbasaur and Oddish Planters are the cutest things in the world. Bulbasaur comes with a succulent and Oddish comes with a cacti, and, if you know Pokémon, you know how cute that is. And if you don't, just Google those two and you'll understand.
These do come with a screen at the bottom, for soil retention, and drainage.
Pokémon Watch
This Pokémon watch is so super cute. There are actually 13 different versions of it, so you're able to find the perfect one for your gift recipient.
For the most part, they all have different faces and bands, so be sure to scroll through all of them before making your final choice.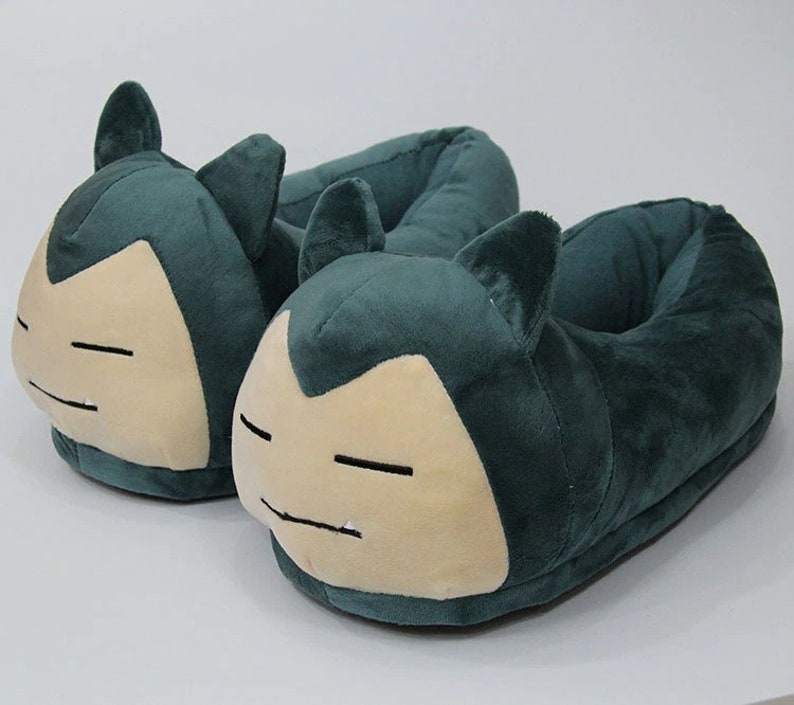 Snorlax Slippers
Snorlax slippers are so funny to me (and they will be to Pokémon fans because Snorlax is a sleepy Pokémon. He eats (900 pounds of food!) and then falls asleep. That's basically his thing. So having him adorn a pair of slippers is great.
If you don't love Snorlax, there are a few other options like Pikachu, Umbreon, and others.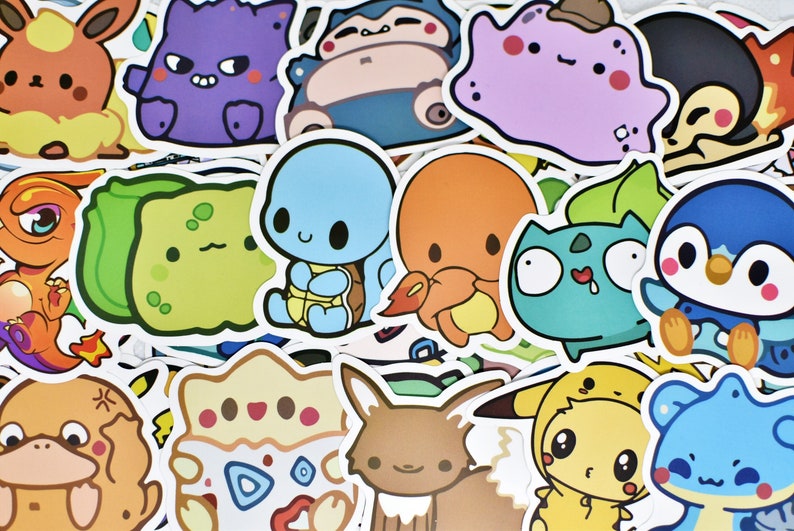 Pokémon Vinyl Waterproof Stickers
If you're looking for something small, but completely awesome, for a Pokémon fan, this Pokémon Vinyl Waterproof Stickers pack is perfect. It comes with 50 stickers, so you can give your gift recipient a variety of stickers.
They're vinyl stickers, which means they're the perfect sticker for a water bottle, in case you're looking to fill gaps on that.
Pokémon Socks
My best friend bought me a pack of Pokémon socks a few years ago and I absolutely love them. They're always a hit and I wear them all the time. These ones aren't exactly the pack I have, but these are still a fun option for your Pokémon fan.
You get five pairs in this pack, and they're all a little different. My favorite are the Eevee ones. Or maybe Snorkax. Or Pikachu. I cant choose.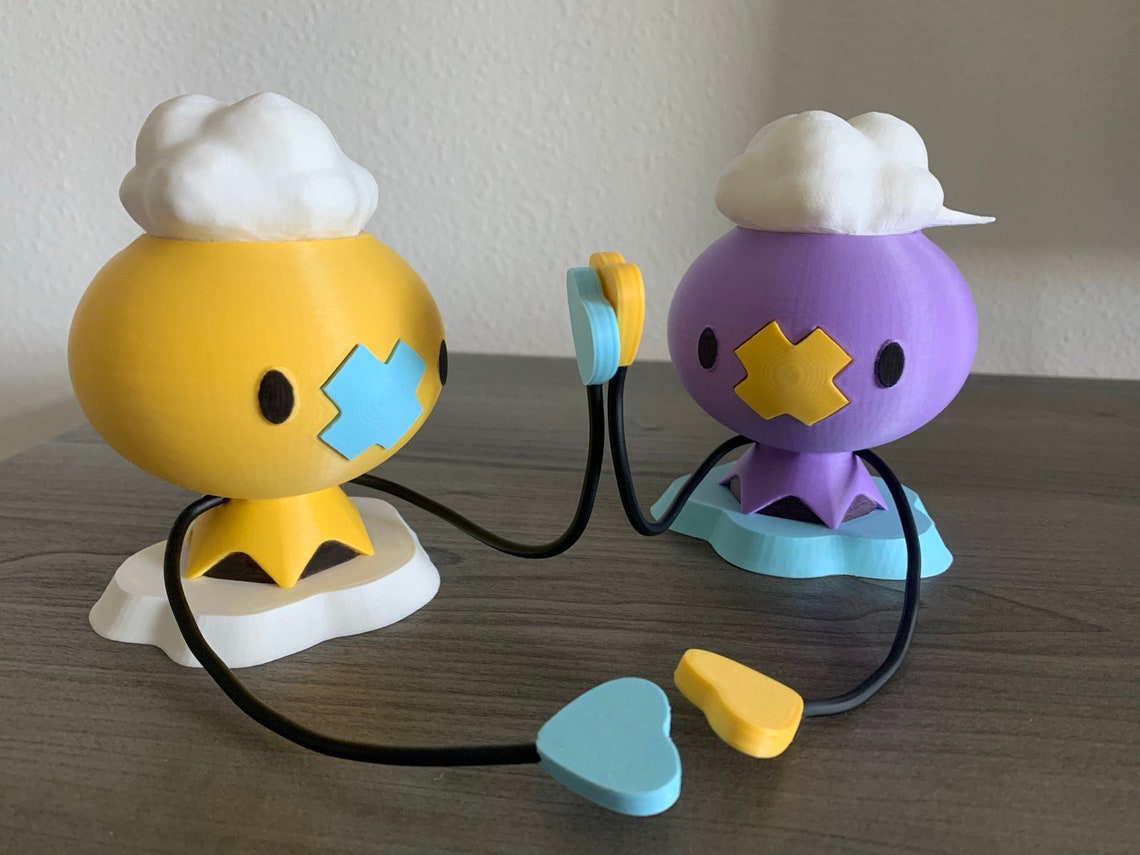 Drifloon Desk Buddy
Drifloon is such a cute Pokémon. And this Drifloon desk buddy is adorable. You can order it in Drifloon's regular or shiny form.
What's cute is his arms bend in a way that he can hold things, like your pen. And the cloud on his head can be removed to reveal a container area that can hold things like paperclips. Sounds like the perfect desk buddy to me.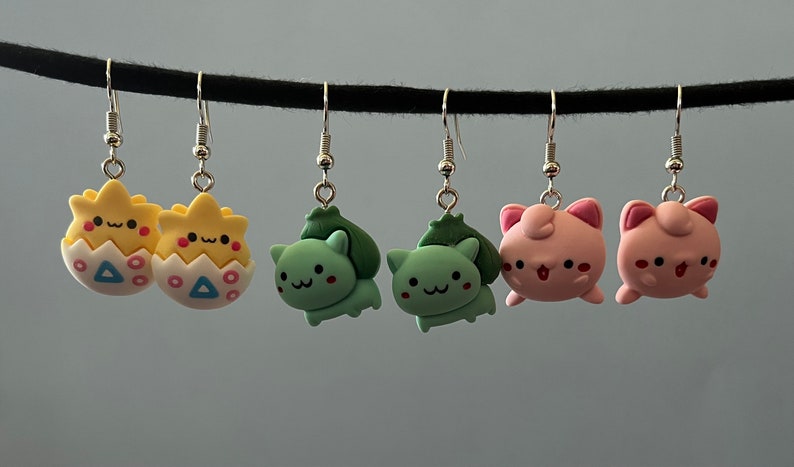 Pokémon Earrings
If your Pokémon fan has pierced ears, these Pokémon earrings are a great gift idea.
They come in three styles (Pokémon): Togepi, Bulbasaur, and Jigglypuff. They're in that "derpy" style, so they're really cute but maybe not as accurate as other Pokémon items might be. Togepi looks perfect, but I can't really say that for Jigglypuff.
Pikachu Coin Bank
My favorite item on this list is this Pikachu Coin Bank, mostly for nostalgia. We had something like this when I was little and I played with it for hours. So I'm sure this will be a big hit with your Pokémon fan.
Place a coin on that yellow area and Pikachu will sneak out of the coin bank and steal the coin, pulling it back into the coin bank. You should definitely gift your recipient some coins with this bank so he or she can see it in action right away.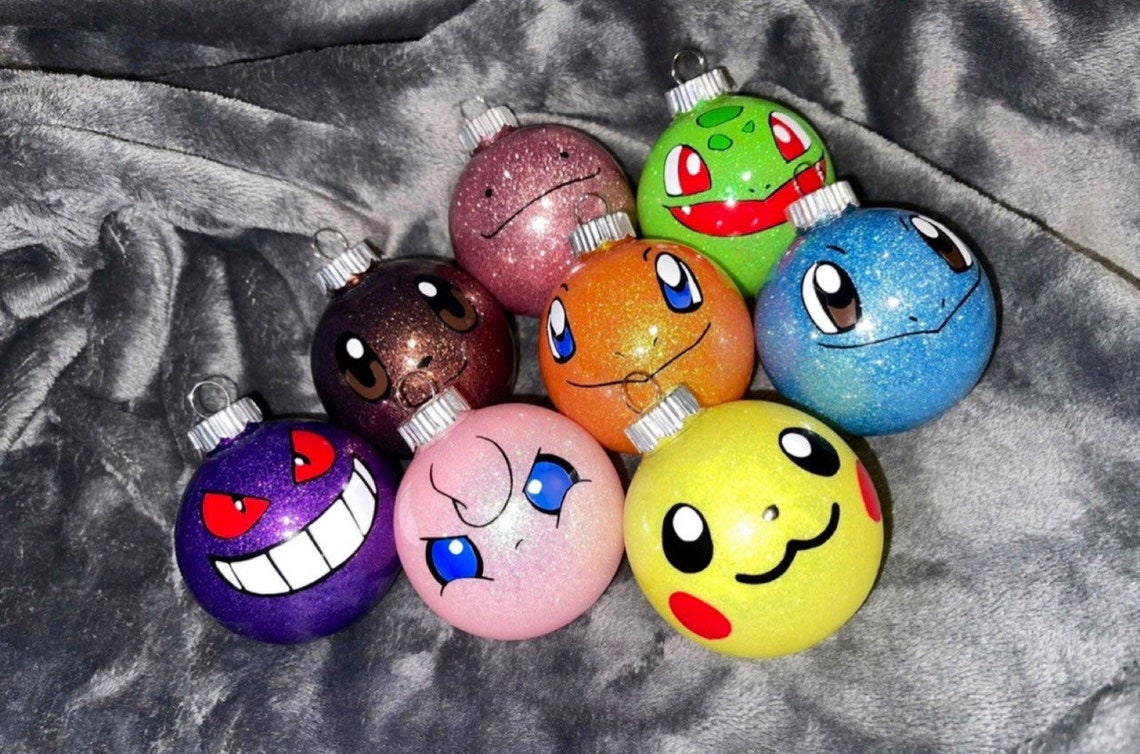 Pokémon Christmas Ornaments
If you're shopping at Christmastime, these Pokémon Christmas Ornaments are a good idea. You can purchase a set of all eight, or you can order each one individually.
Personally, I think Bulbasaur looks the most Christmas-y (he's the red and green one), but Gengar (the purple one) is the cutest. You can't go wrong with any of them, though.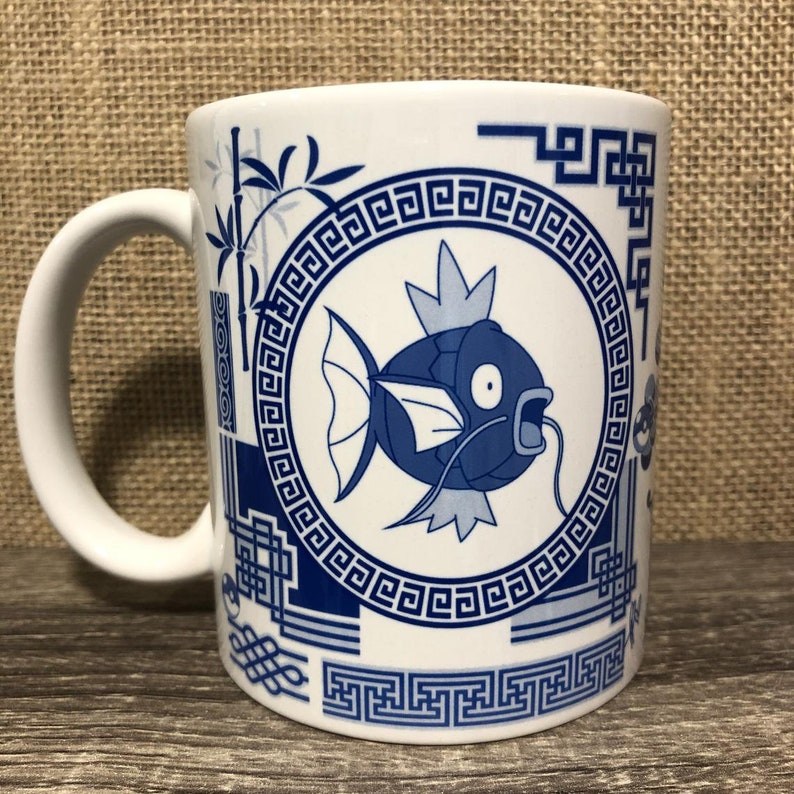 Magikarp And Gyarados Mug
This Magikarp and Gyarados mug is amazing. It doesn't look like mug more than a mug that was stolen from an Asian restaurant … unless you're a Pokémon fan. In that case, it's great.
One side has Magikarp on it and the other side has its evolution, Gyrados, on it. And then, there's a shrine below a tree — a tree filled with Poké balls — in the middle. So fun.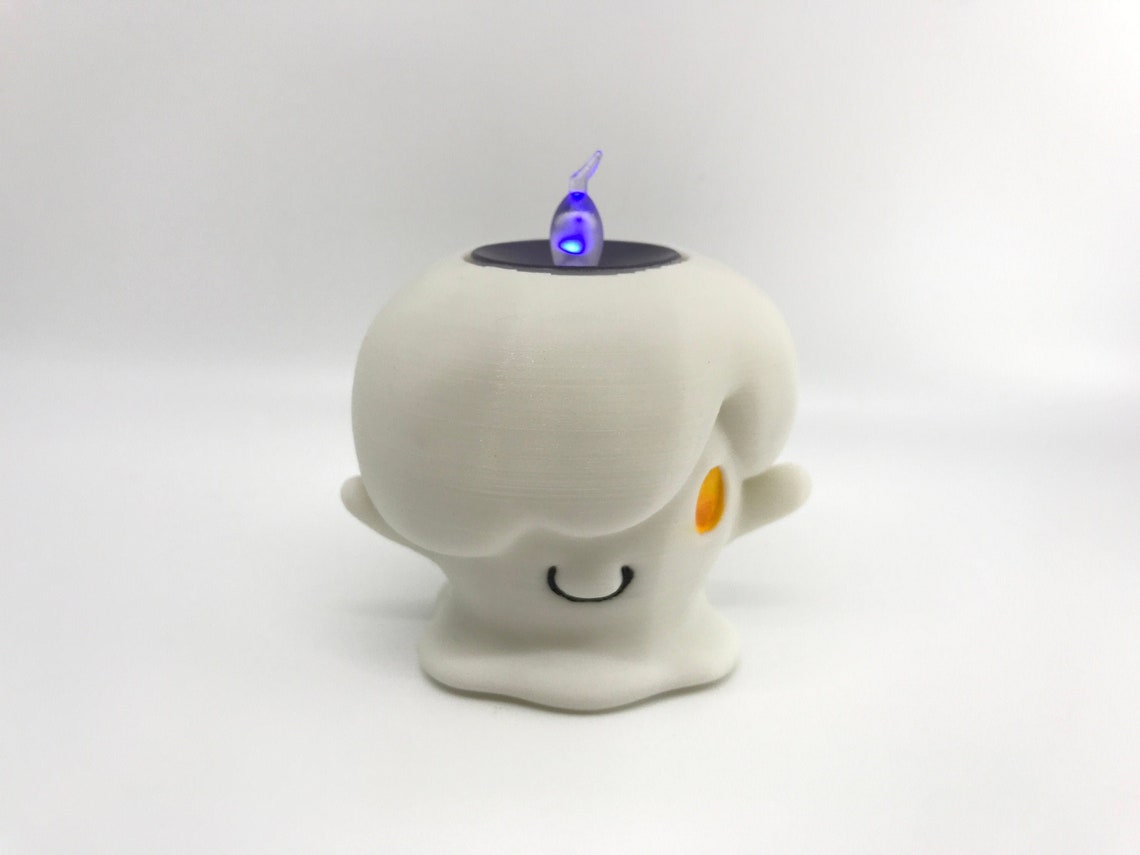 Litwick Twinkling Light-Up Candle
Litwick, which I'm sure you can tell even if you're not a Pokémon player, is a candle. So, this Litwick Twinkling Light-Up Candle is really a fun play on the Pokémon.
But — BUT — it gets better. This Litwick glows. in. the. dark.
Pikachu Headphones
Your Pokémon will absolutely love these Pikachu headphones. That's it. That's the description. I mean, do you need to know anything else about these? Not really.
Pokémon T-Shirt Club Subscription
If you want a gift that lasts all year long, consider Amazon's Pokémon T-Shirt Club Subscription. Each month, a new t-shirt (in the size of your choosing) will be delivered to your recipient. You can't choose what the shirt is, but you can rest assured knowing that a new design is selected every month so you don't have to worry about repeats.
Even better, t-shirt subscriptions ship free.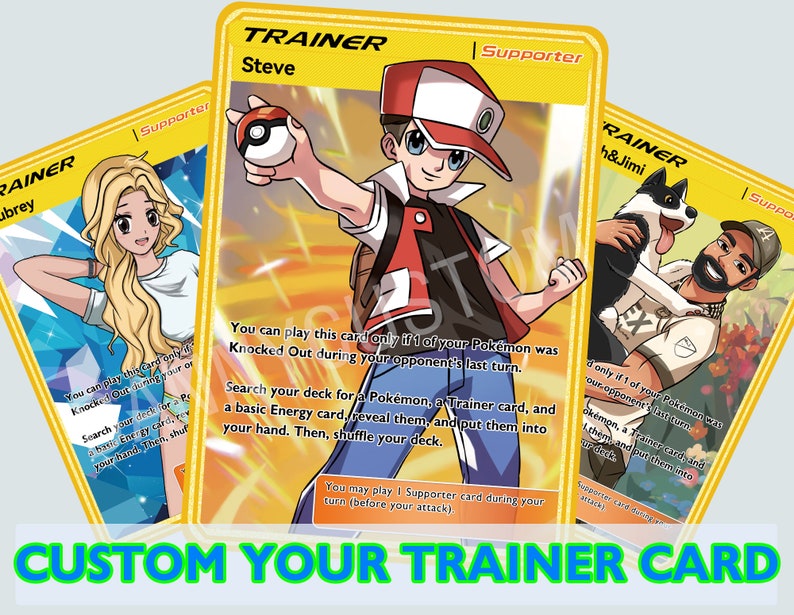 Purchase Pokémon Gifts Online:
Of course, these aren't all the Pokémon gifts online. There are a bunch more out there, like the Custom Pokémon Trainer card, above.
For more ideas, check out the online stores below:
Don't forget to check a store's minimum cart total to qualify for free shipping. Also, consider instore or curbside pickup to avoid shipping costs.
More Pokémon Ideas:
If you're shopping for a Pokémon fan, who would like dress up costumes rather than items, check out our list of Pokémon Halloween Costume Ideas & Accessories. Yes, yes, it says Halloween in the post because that post is geared towards Halloween, but you can never go wrong with a Pikachu hoodie. Trust me.
Which of these Fun Pokémon Gift Ideas is your favorite? Let us know in the comments.