Celebrate National Ice Cream Day 2022 (July 17) with these freebies and deals. Deals and freebies are subject to change.
For more ways to save, check out all of our frugal posts.
Sunday, July 17, 2022 is National Ice Cream Day. Yup, there's a day for everything it seems. If you want to celebrate, there are a bunch of places that will have National Ice Cream Day freebies and deals.
It's not as many as there have been in years past, but this is a strange year. All things considered, though, there are actually a lot of deals to celebrate today.
And honestly, how many times can you eat ice cream in one day anyway? One deal is enough for me.
Just a little history on this holiday. National Ice Cream month is July, and National Ice Cream Day is celebrated on the third Sunday of July every year. So, the date of National Ice Cream Day varies, but the days of it stays the same. Ronald Reagan signed a proclamation declaring National Ice Cream Day in 1984, and Americans have been celebrating it ever since.
National Ice Cream Day is just one of the fun National Days that restaurants and shops celebrate annually. Check out our list of the Top 20+ National Days For Freebies And Deals to make sure you don't miss any fun days this year.
National Ice Cream Day Freebies & Deals
This list has been updated for 2022.
Affiliate links are included in this post and Drugstore Divas may make a small commission if you use them.
Drugstore Divas has no association with any of these shops. Be sure to check with your local locations to make sure they are open and are participating before you head out for one of these offers.
Ace Hardware/Benjamin Moore Paint
If you live in select locations, you can get free ice cream inspired by popular Benjamin Moore paint colors.
Get all the details here.
Aldens Organic
The brand is hosting giveaways all during the month, giving away a total of 10,000 scoops of organic ice cream.
Get all the details here.
From today until Saturday, July 23, 2022, get $5 off any purchase of $15 or more with the code BECOOLER at checkout. Instore, just use your app to get the savings.
The code will be automatically applied to orders with DoorDash, Uber Eats, and Postmates.
Burger King
Get two Oreo shakes for $6 when you use the coupon in the app.
Carvel
BOGO soft serve in any small cup or cone at participating shops.
There will be a $0 delivery charge for orders placed online or through the app.
Every Friday in July, get any flavor HyperFreeze for just 49 cents.
Get $1 off any size Dipped Cone at participating locations via the Dairy Queen app.
DiGiorno
DiGiorno pizza is hosting a giveaway for a chance to win an exclusive DiGiorno Crust Cone kit that comes with buttery Croissant pizza crust in an ice-cream ready cone along with two signature flavors (Strawberry Tomato Basil and Parmesan Cheese).
Enter for a chance to win here.
Friendly's BFF members (it's free to join) can get a FREE medium Fribble. Must redeem by 7/31.
Get a a FREE mini cup of Dippin' Dots during a two hour window. It seems like that window is shop specific, so be sure to check with your local shop or kiosk to see its partiticating tie.
Goldbelly
Save up to 30% off ice cream deliveries when you shop through the ice cream shop page here.
Get ice cream cones for only $1.52.
Ibotta
There are over a dozen deals on ice cream and frozen treats via the Ibotta app, including $2 back on Godiva ice cream, $1.50 back on Bubbies Mochi ice cream, BOGO Coolhaus premium ice cream cones, and more.
Get a free scoop of ice cream with any purchase in store.
Smashburger
Get half off all non-dairy shakes, made with Eclipse plant-based ice cream, when you use the code ECLIPSE at checkout or when you order in store. Valid at participating locations only.
Get 25% off ice cream and frozen treats through July 19. Even better, Amazon Prime Members can save an additional 10% off. Amazon Prime deals are subject to change at any time.
Yogurtland
Rewards members will get triple points on all orders placed on National Ice Cream Day.
Your Pie rewards members can receive a free scoop of White Chocolate Raspberry Swirl gelato twist.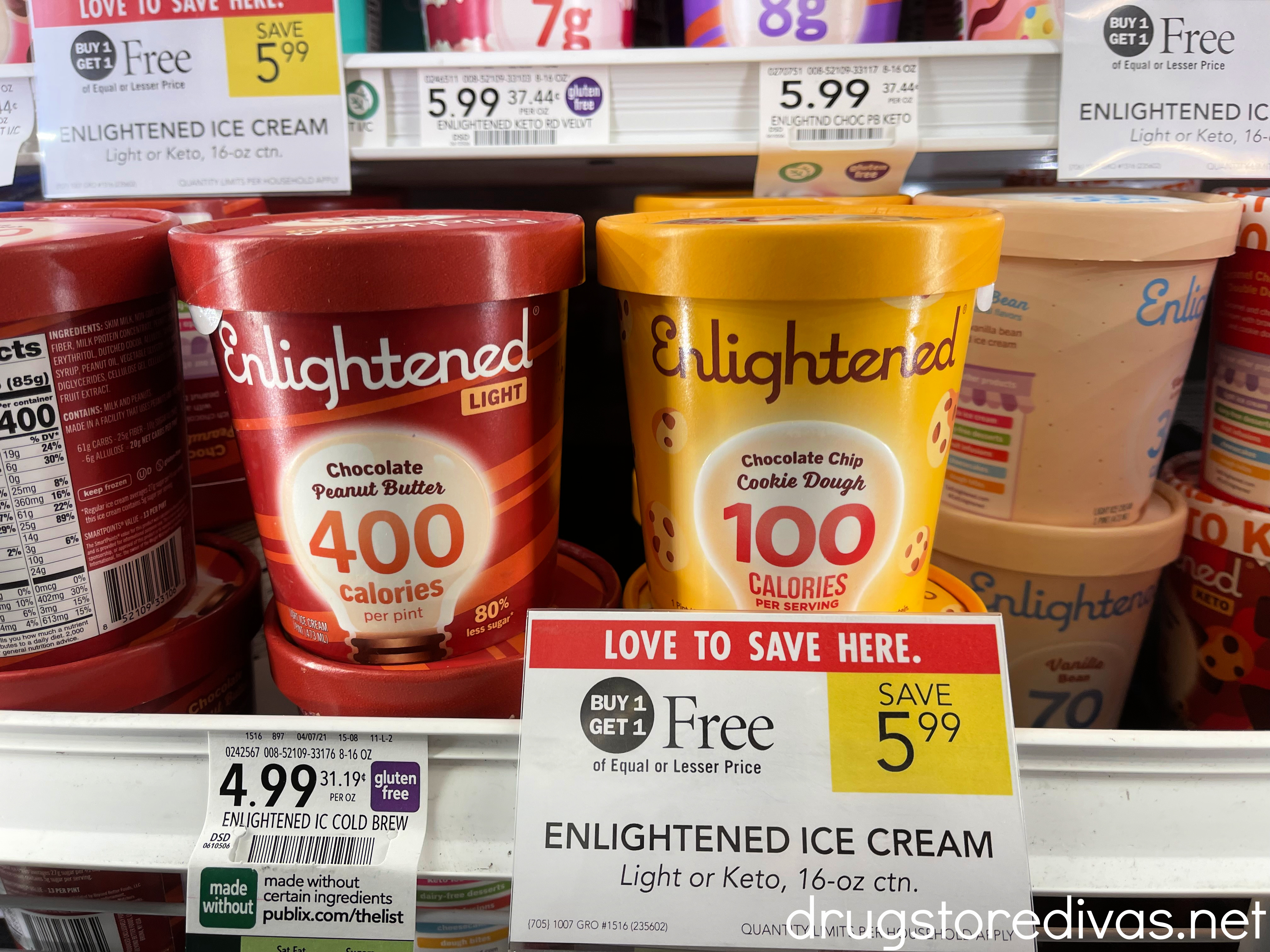 Order Ice Cream Online:
If you don't feel like going out for ice cream, but now you want some, you can just order ice cream online with the following delivery services:
National Ice Cream Day: Frequently Asked Questions
When is National Ice Cream Day?
National Ice Cream Day 2022 is Sunday, July 17.
Why is today National Ice Cream Day?
In 1984, President Reagan declared the third Sunday in July would always be known as National Ice Cream Day.

In fact, he declared all of July to be National Ice Cream Month (although ice cream shops seem to only celebrate today and this week, not the whole month).
How do you celebrate National Vanilla Ice Cream Day?
Celebrate by eating vanilla ice cream on July 23. Yes, vanilla ice cream has its own national day on July 23. Ice cream shops generally don't celebrate this specific holiday, probably because it happens so soon after National Ice Cream Day.
Ice Cream Desserts
If you can't get out for National Ice Cream Day, no worries. You can make your own ice cream desserts at home.
Take a look at our favorites below. Some of them are recipes to make homemade ice cream, some are recipes using ice cream, and one is a tutorial for how to decorate cookies to look like ice cream cones.
Where To Buy Ice Cream:
If you're local to me, check out all The Best Ice Cream Shops In Wilmington, NC and buy your ice cream at one of those locations today. Some of the chains on that list are participating in National Ice Cream Day promotions this year.
How are you celebrating National Ice Cream Day this year? Be sure to let us know in the comments.