If you're coming to Wilmington, NC, definitely add the Wilmington Railroad Museum to your To Do List. It's great. Find out more in this Wilmington Railroad Museum review.
For more help planning your trip to the Port City, check out all of our Wilmington posts.
The Wilmington Railroad Museum is one of those places that we just never went to. I mean, it took us ten years of living in Wilmington before we finally checked it out.
Don't take that long. If you're visiting the area, you should definitely visit. It's worth the price of admission.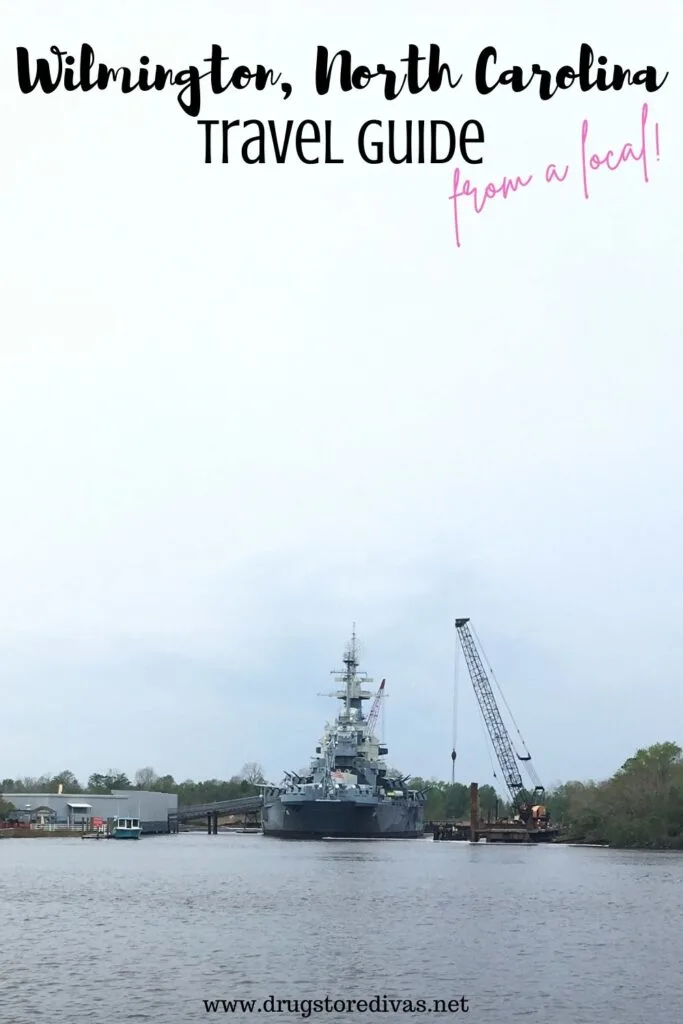 Planning a trip to Wilmington? Be sure to check out our Wilmington, North Carolina Travel Guide before you visit.
Wilmington Railroad Museum Review
Affiliate links are included in this post and Drugstore Divas may make a small commission if you use them.
For over 100 years, railroading was Wilmington's chief industry. The Wilmington & Weldon Railroad was completed in 1840 and, at that time, was the longest continuous rail line in the world. Eventually, it merged with other railroads to become the Atlantic Coast Line Railroad with headquarters in Wilmington.
So it makes sense that there would be a railroad museum in downtown Wilmington.
Actually, what I've learned traveling recently is that nearly every town seems to have a railroad museum. It's a big part of the nation's history. But we so often overlook rail travel, so it was nice to head into the museum to check it out.
Outside of the museum, there is a steam engine and a red caboose, both which are open and accessible to paid visitors. Those are really cool to see, if you haven't been in one before.
Inside the museum is where all the history happens.
There's a lot to read and look at behind glass cases, so if you're into history, you'll love this part. You'll learn about the path the railroad took, about the engineers and conductors, the items used in the dining cars, and more.
Past that section is about the station agents with a display of how the station was set up. You can push a button for the moon light, which was a way to signal that a train was coming.
Across from that was Pete's favorite part. You learned how the railroad was actually laid. What's so cool, though, is there was a video that would show how it was done in the past, then how it was done now ("now" was whenever the video was made, which feels like quite a while ago). It was incredible to see the differences in technology and just how much work went into the original construction.
The next room is the children's section, which has a ton set up for kids. But we quickly breezed past that part because the back of the museum is the main attraction. That's where a huge model train is set up. But, it's not just any model train. It's the Guinness World Record holding model train.
In 2011, a group of volunteers built the longest model train at 925.55 feet long with more than 30 locomotives and 1,563 freight cars. It took 5,000 hours of planning, preparation, and building to complete the train.
For the record breaking run, the train was set up in the Wilmington Convention Center, which is in walking distance of the train museum.
The train is set up differently in the museum, obviously. It's condensed into an area where you could spend all day if you wanted. There are different sections of North Carolina along the tracks, a state fair, farmland, and more.
My favorite part, though, is a hot air balloon that floats over the trains.
You can operate the hot air balloon, and the trains, by pushing buttons along the model. So that interaction is very cool and very interesting. It's fun to push a button and see what it made move.
Christmas Events at the Wilmington Railroad Museum
The Wilmington Railroad Museum hosts two annual Christmas events.
First, there's the Holiday Train and Light Spectacular with over 25,000 lights (and Santa!). There are also Polar Express Readings during November and December.
If you are in town at that time, be sure to check out the other Christmas things to do in Wilmington, NC while you're here.
Wilmington Railroad Museum: Frequently Asked Questions
Wilmington Railroad Museum Address:
505 Nutt St, Wilmington, NC
Wilmington Railroad Museum Phone:
(910) 763-2634
Wilmington Railroad Museum Hours:
Labor Day to Memorial Day:
Monday to Saturday: 10 am to 4 pm. Closed Sunday.

Memorial Day to Labor Day
Monday to Saturday: 10 am to 5 pm. Sunday: 1 pm to 5 pm.
Wilmington Railroad Museum Admission:
Adults (13 and older): $10
Seniors and Military Personnel: $9
Children (2 years to 12 years): $6. Children under 2 are free.

The Wilmington Railroad Museum does participate in Museum Day, a day annually when museums nationwide offer free admission. The Cape Fear Museum in Wilmington participates as well.
Is there free parking at the Wilmington Railroad Museum?
There is free parking in designated spots in the parking lot in front of the museum. You'll get a parking pass to put in your car when you pay your admission for the museum.

There's a lot a paid municipal lot within walking distance of the museum and a bunch of metered street parking.
Things To Do When It Rains In Wilmington, NC
The Wilmington Railroad Museum is a great indoor activity in case it's bad weather on your vacation. For more ideas, check out our 10+ Things To Do When It Rains In Wilmington, NC list.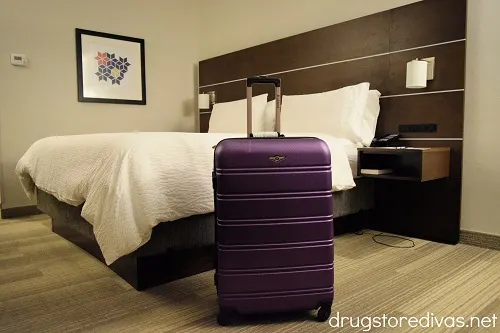 Where To Stay In Wilmington, NC:
If you're coming into Wilmington, NC and are planning to stay for a while and want check into a hotel near the museum, the Best Western Plus Coastline Inn is literally in the same parking lot as the train museum. So that's your best bet.
You can also check availability at the following Wilmington hotels:
Have you been to the Wilmington Railroad Museum? Let us know your thoughts in the comments.