Before you head to Disney, use this checklist of What To Pack For A Day At Disney printable list so you don't forget anything.
For more help planning your trip, check out all of our travel posts.
It has been a few years since I've been to Disney. Just my mom and I went, and it was actually a fun way to spend the day at the park.
Except when we got stuck in the Hall of Presidents because it was the closest attraction to us when the rain started to pour.
Rain is pretty much a daily occurrence in Florida, so a poncho is worth throwing in your bag when you head to Disney.
If you're planning a day at Disney on your next Florida vacation, be sure to check out our Disney Packing List. Pack everything in its own bag when you're packing for Florida, then pull it out when you're ready to go to the Mouse House.
This Disney packing list only considers things you have to pack for people. If you're thinking about service dogs, be sure to check out our What You Need To Know About Using Service Dogs In Disney World post after you read this one.
Speaking of packing, this is just one of the packing lists we have on the site. For more, check out The Ultimate List Of Packing Lists.
Disney Packing List
Affiliate links are included in this post and Drugstore Divas may make a small commission if you use them.
This Disney Packing List isn't in any specific order. All of the items on this list are important.
Sunscreen
It's Florida (or maybe it's California, depending on if you're at Disney World or Disneyland). Either way, it's hot. The last thing you want is sunburn. You will be in pain all day and potentially ruin the rest of your trip. So pack sunscreen and apply it often.
Dollar store poncho
Yes, it will probably rain. And if it does, the ponchos at the park are so expensive. Pick up a few dollar store ponchos and keep them with you. They're lightweight, so it won't be terrible if you carry them around all day and don't use them.
But it will be terrible if you don't have them and end up spending the cost of dinner on them.
Gum
Why do you need gum? Because my friend Michelle said so and she is basically a Disney expert.
But really, if you're planning on eating and then getting up close and personal with the characters, spare them the garlic breath. And if you are bored on those long lines, gum seems to make them go a little quicker.
Also, Sandy posted on our Facebook page to let us know that gum isn't sold anywhere on any Disney property. So if you want gum, you have to bring your own.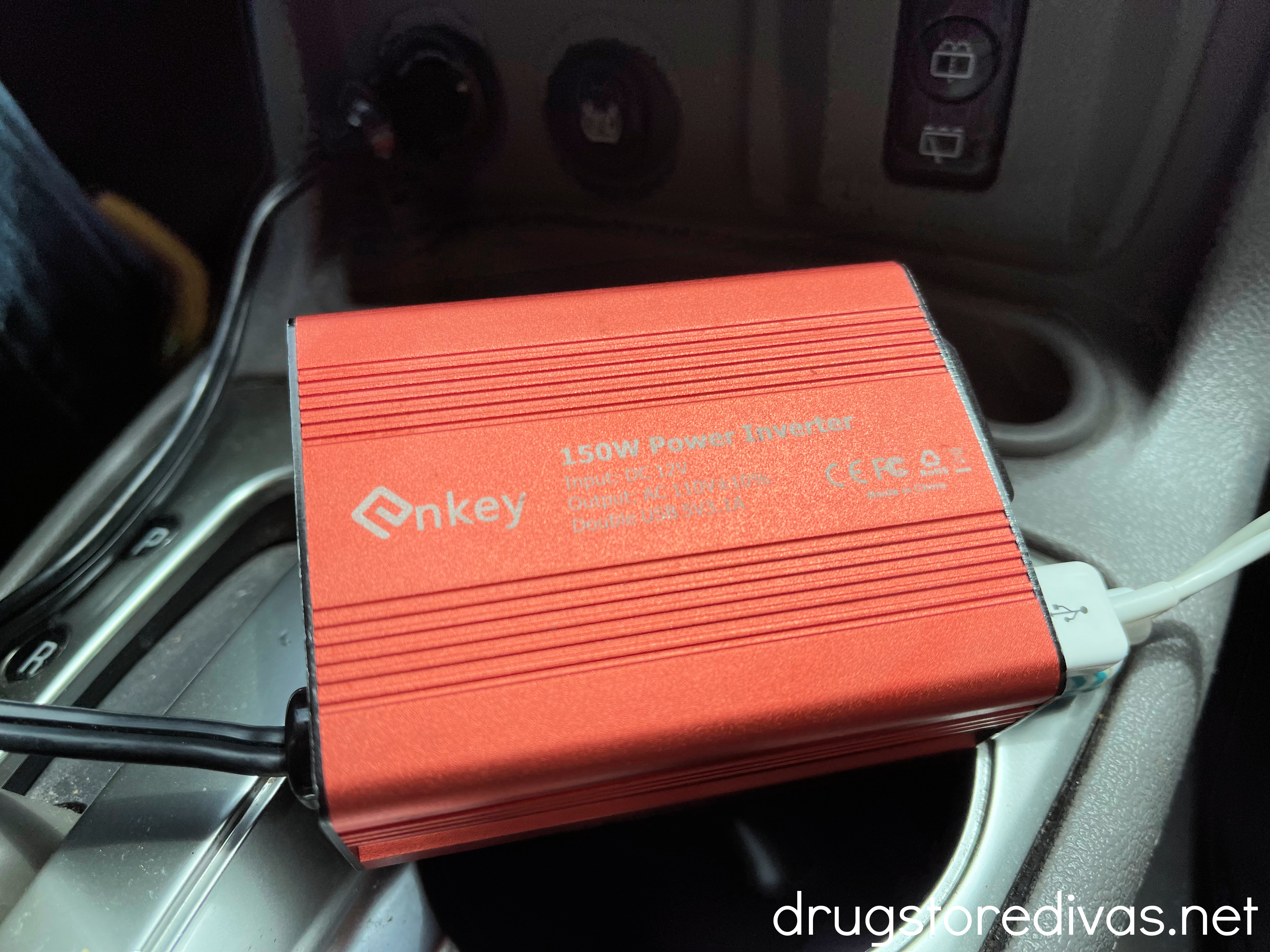 Portable Charger
My external charger is always charged and in my purse. I use my phone a lot, between Snapchat and Pokemon Go, so my phone battery was always dwindling — until I got a new phone, thank goodness.
I still make sure to keep my portable charger charged and ready to go at all times. If you don't do this already, definitely pick up a portable charger for your day at Disney. You don't want to miss recording your kid with Mickey Mouse because you spent too long surfing Facebook when you were on the line for the teacup ride.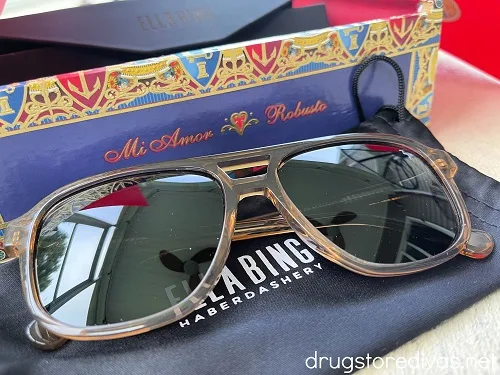 Sunglasses
I usually have two pairs of sunglasses in my purse when I walk out the door. One is a pair I just grabbed on the way out, the other has been sitting there since the night before when I was out and it got too dark for shades.
I can't tell you how many times I've lent someone my second pair. People just walk out of the house and forget it's sunny. Or they leave a pair in the car.
Whatever the case may be, you don't want to spend your entire day at Disney squinting, so pack a pair of sunglasses.
Granola
Granola bars are one of my favorite snacks to pack. They're light, can really fill you up, and won't melt all over your bag. It's the perfect snack to pack for when you're at an amusement park all day.
I also really like energy balls, which are basically granola bars in ball form. Those you can make at home, but that's not really easy if you're staying in a hotel during your Disney trip.
You could also pack a cooler with sandwiches and drinks and leave it in your car, but it might take too much time out of your day to trek all the way back to it.
Water bottle
I never leave home without a water bottle, even if I'm only heading to the grocery store. I just like the option of being able to stay hydrated.
You'll want that at Disney too. Sure, you could buy drinks, but they're pretty expensive. Instead, pack a water bottle and fill it up around the park.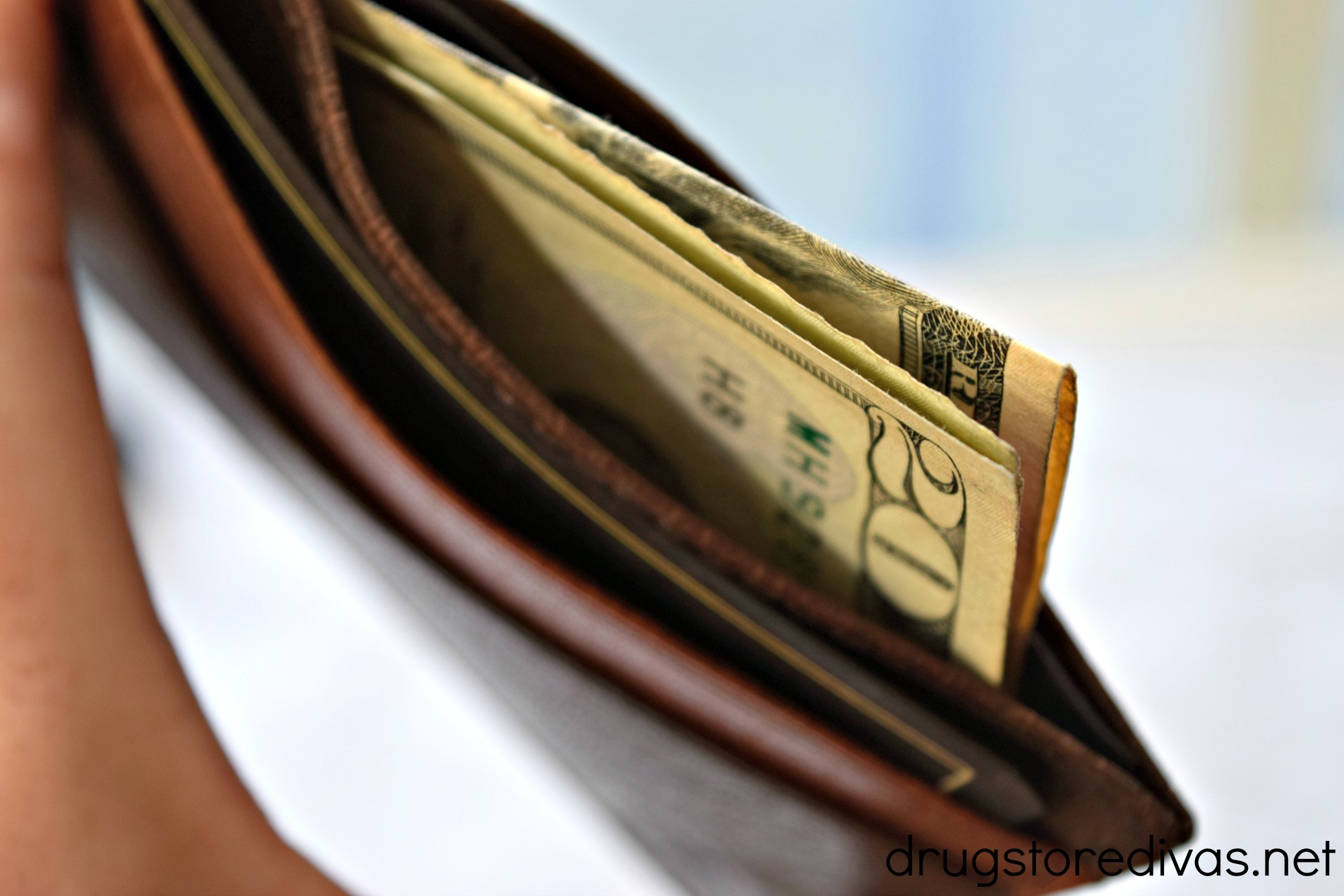 Money
I don't know why money ended up so low on this list, but, like I said above, this list is really in no particular order.
Seriously, though, don't forget money.
You need it to get in, you need it to park, you need it to buy snacks … or you need it to grab fast food on the way home (which is exactly what my mom and I did a few years back).
Autograph book/pen
Part of the fun of Disney is getting to meet all the characters. When we were young, we had autograph books and got all the characters to sign them. We also had our relatives from Florida sign as well. It was such a good memory.
Give your kids the same one … just without the overpriced book. Before you head to Disney, you can create your own book. Just make sure to pack it before your trip.
Hair tie/hat
My hair is so long right now that it's nearly impossible to deal with. I'm dreaming of the day I finally chop it all off.
If you have long hair, you know exactly why a hair tie is so important. And if you don't, you're probably a man and should pack a hat instead.
Waterproof Phone Pouch
Parts of Disney are in a splash zone. And at those times, you'll be so happy to have your phone in a waterproof phone pouch.
I actually packed a pair of these for my mom and I to use at a waterpark a few years ago, and they were amazing. We have such good photos from the water rides, including the lazy river, and we never had to worry about damaging our phones.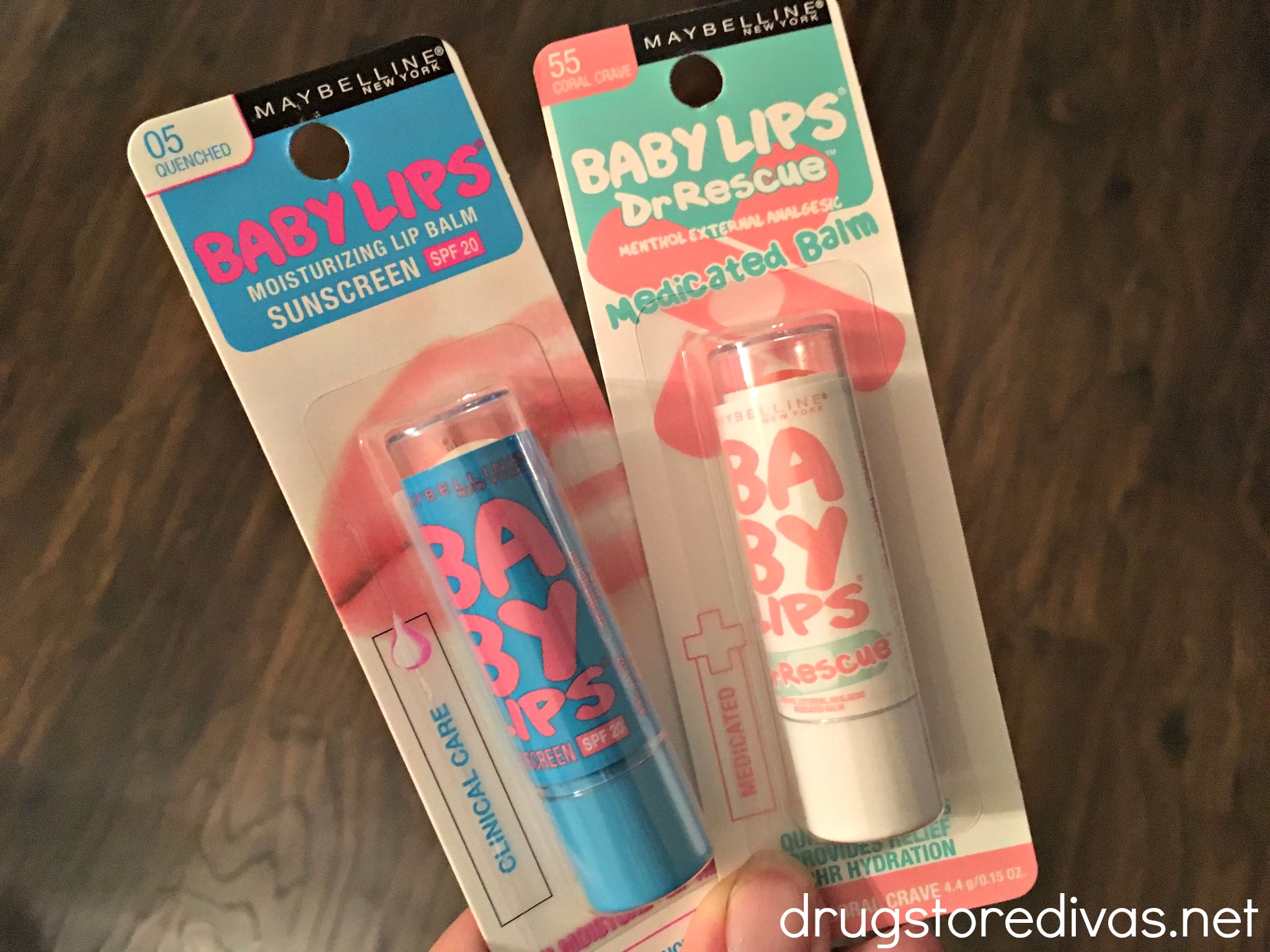 Lip balm
It's pretty dry in Florida. And that's not great for your lips. So lip balm is completely necessary. And, if you're anything like me, two lip balms are completely necessary.
I have so many lip balms, and at least two of them in my purse at all times. Because can I ever find the one in my purse when I'm looking for it? No. Usually not.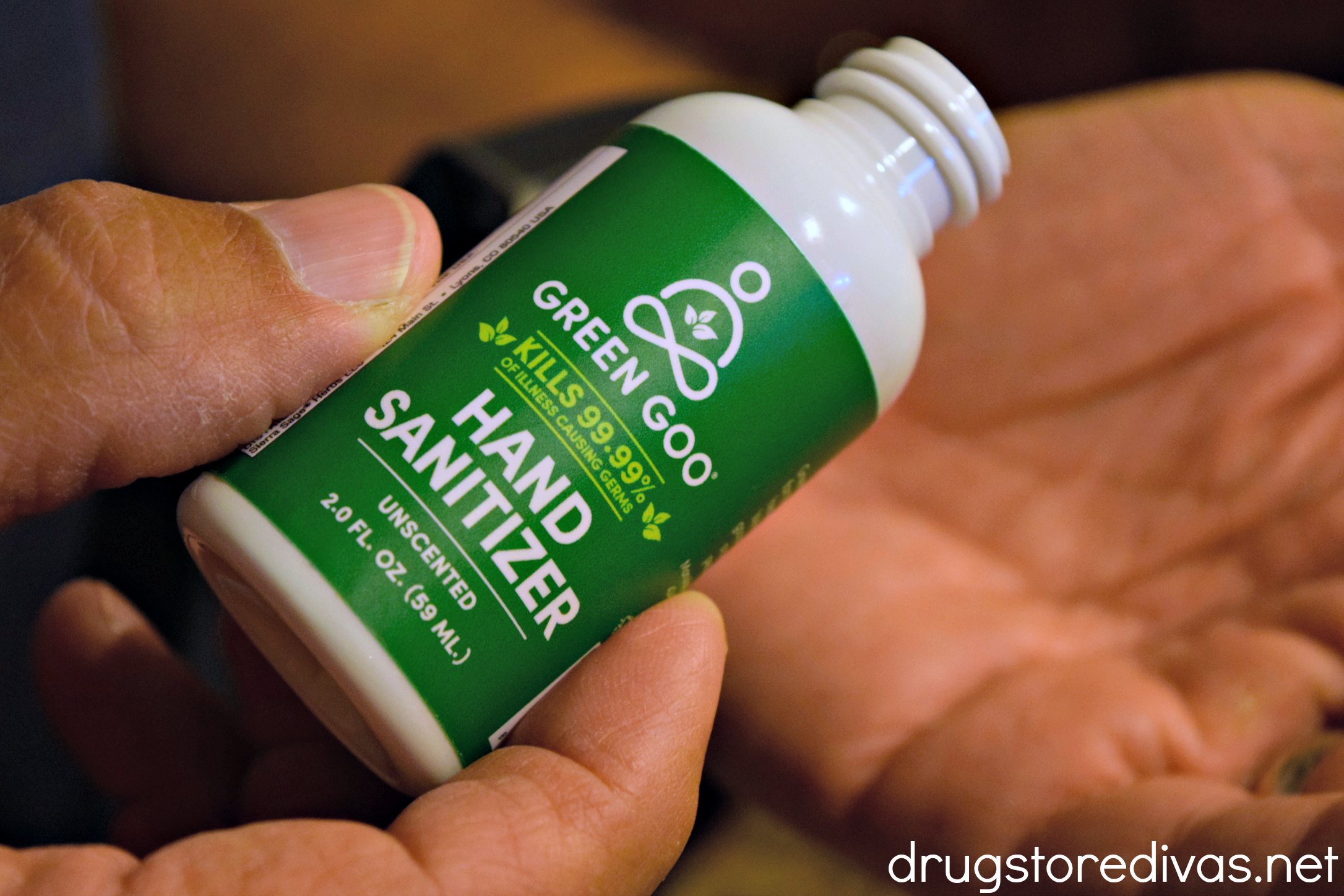 Hand sanitizer
Hand sanitizer is good to have on hand (oh geez, that was unintended) no matter what the circumstances. If you're planning to eat at the park, using hand sanitizer beforehand (oh geez, that was unintended too) is a good idea.
Those railings keeping you in line at the park are gross, and you don't want to be touching those all day and then eating a sandwich. Having hand sanitizer to use before is handy (okay, that was intended).
More Disney Tips:
If you're planning a trip to Florida to go to Disney World, we have a few other tips for you, like our What You Need To Know About Using Service Dogs In Disney World and How To Save Money At Disneyland posts.
Which of the items on our Disney Packing List do you usually forget? Let us know in the comments.