Cat parents, check out this great list of gifts for cats. It's filled with perfect (purr-fect) gifts for your furry friend.
For more ideas, check out all of our gift guides.
Cat lovers, your friends probably tag you on every cute cat meme, right? Any sort of cat product gets your name tagged too. I get it.
But most of those cat products, they're gifts for you, like rolling pins that leave behind prints of cats and cute "don't talk to me right meow" coffee mugs.
But what about your furry friend? Where are the gifts for Snowball? We got you. Or, rather, we got your cats. We put together a fun list of 10+ Perfect Gifts For Cats.
Check through the list and pick up a few for your favorite furry friend.
Looking for more gifts, for people or pets? Check out our full Holiday Gift Guide for all our shopping guides.
10+ Perfect Gifts For Cats
Affiliate links are included in this post and Drugstore Divas may make a small commission if you use them.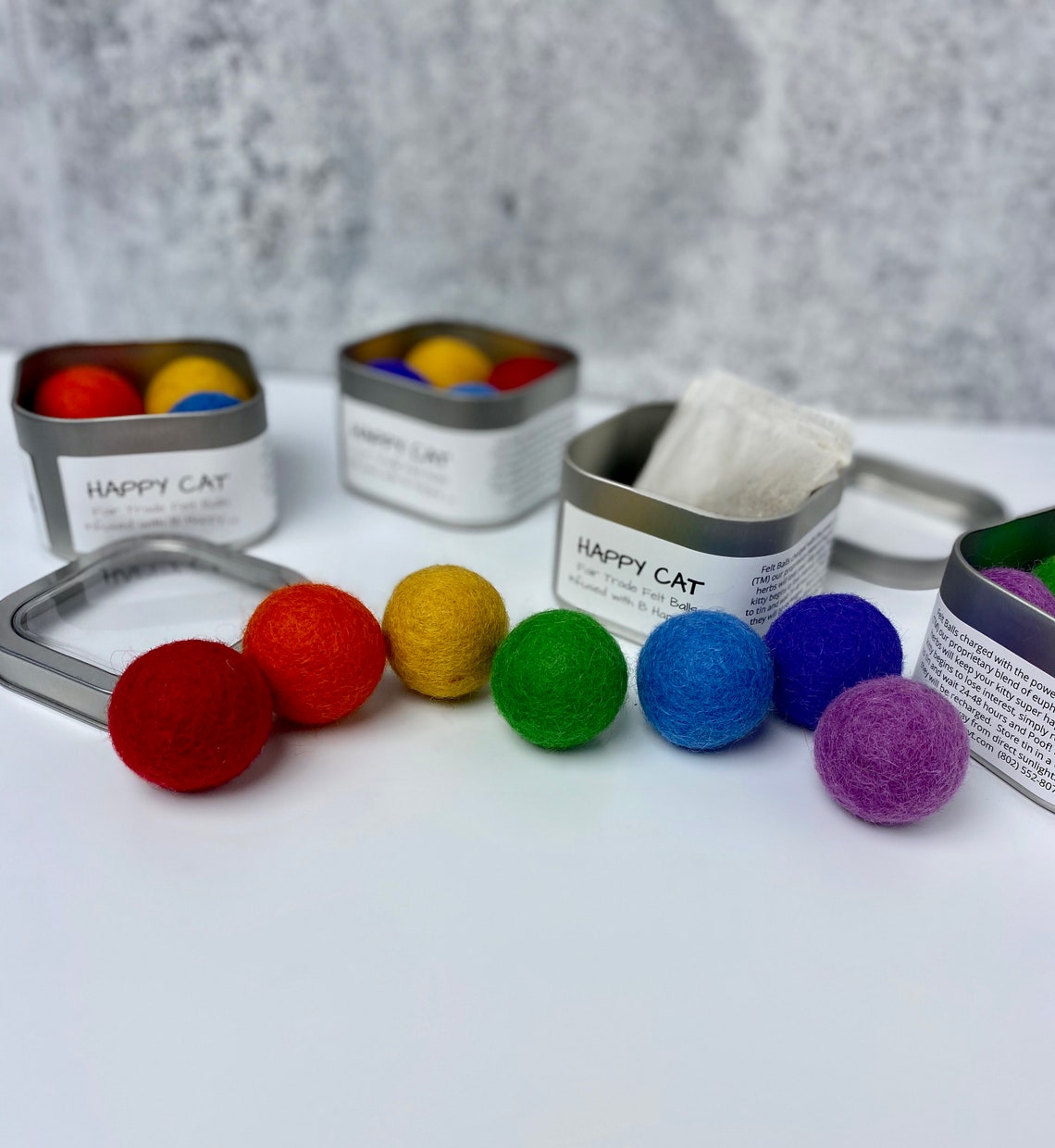 Catnip Infused Felted Balls
Cats love catnip. And they love playing with balls. So these Catnip Infused Felted Balls are the perfect combo for your cat.
You can order them in a set of four or six with a "rechargable" tin. I'm not quite sure how that works, exactly, but once your cat is bored of playing with these, you just recharge them in the tin and your cat will be back to playing with them.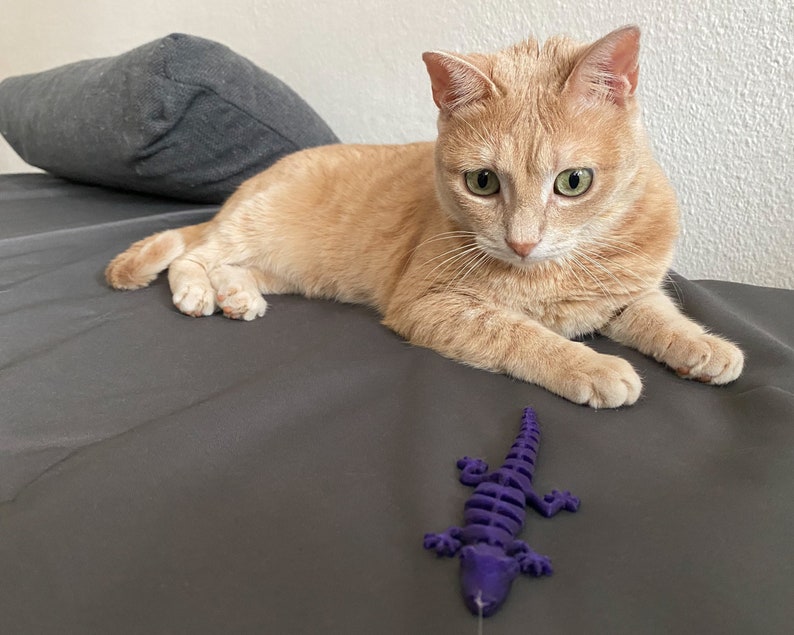 Lizard Cat Toy
My parents' cat, Sox, absolutely loves playing with any lizards that get into my parents' screen room. The lizards, as you can image, don't love playing with Sox. So this lizard cat toy is perfect.
It moves, realistically, as a lizard would, so the cat gets that same stimulation … just not with a live lizard. And, it's filled with catnip, which is super attractive for the cat.
Catnip Bubbles
Everyone loves bubbles. And now your cats can be part of that "everyone" with catnip bubbles. They're basically bubbles, but infused with catnip oil.
They're safe and non-toxic, so they can be blown indoors and won't ruin your stuff. Although your cat being that excited over catnip falling from the sky might ruin your stuff, though.
Portable Cat Tent
Where we lived in New York, cats could roam freely. Here in North Carolina, that's not allowed. What is allowed, though, is a portable cat tent.
Put your cat inside, zip it up, then bring him outside. He'll get all the fresh air he wants but without the option to run away.
Curious Cat Cube
If your cat doesn't have a cat house, now is the time to buy one. And this Curious Cat Cube is perfect. Your cat can lay on top, sleep inside, or play with the plush toys on the outside.
What's great for you is that it folds up flat. So, if you need to tuck it away for some reason, that's really easy to do.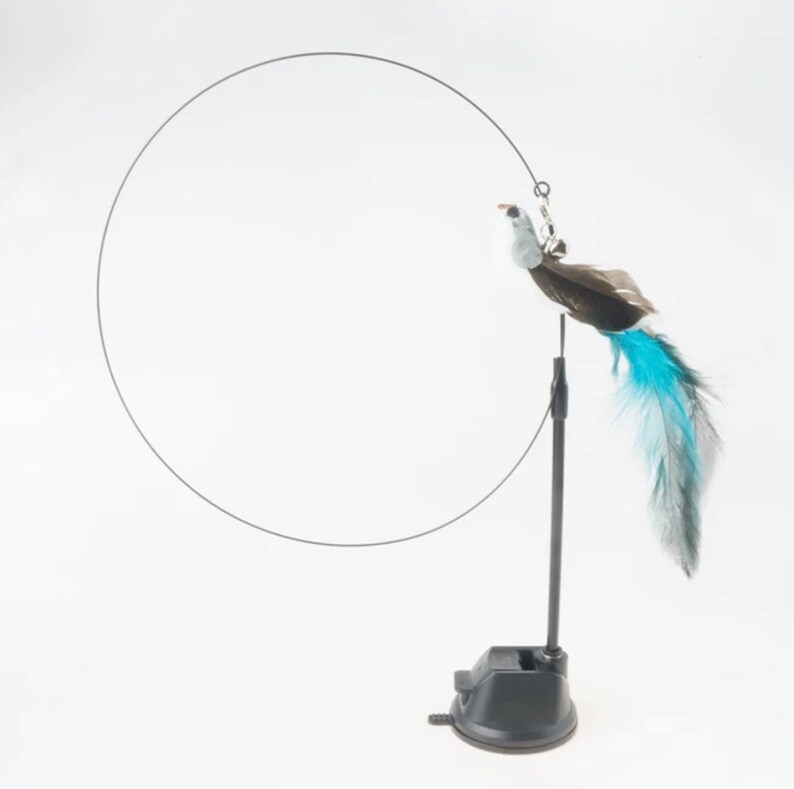 Cat Toy Wand
This is a gift for your cat, but it's also a gift for you. That's because this is a hands-free cat toy wand. So you set it up and your cat can swat at the attached bluebird all on his own. You don't have to entice him by moving it around.
Yes, of course, we encourage you to interact with your pets. But, on days when you're really tired, or when you're at work, this is a great way for your cat to entertain himself.
Bread Cat Toys
I love bread. Oprah loves bread. And now, with these bread cat toys, your cat can love bread too.
This set of six toys includes a baguette-, croissant-, pretzel-, bread-, bun-, and cinnamon roll-shaped toy. They're a little bit larger than traditional cat toys, so keep that in mind if your cat is particularly small. But, for an average sized cat, these are great.
Cat Window Bed
My parents had a similar cat window bed for my grandma's cat, Hurricane, and he absolutely loved it.
You set it up so it's easily jumpable for the cat to get onto (and he'll figure it out). Then, he'll just sit up and stare out the window all day long. It's also large enough for an average sized cat to nap on, which is really nice for him too.
3-Level Turntable Roller Toy
If you want a toy that will entertain your cat for hours, this 3-Level Turntable Roller Toy will do that.
It has three levels (four if you count the head) and six balls that travel around and around without having the ability to be removed (at least, by the cat). This is big enough that if you have multiple cats, they can all play at once.
Interactive Cat Feather Toy
This Interactive Cat Feather Toy looks like so much fun for your cat. Charge it and then it will roll around your home while your cat chases it (and the feathers on top). How fun does that sound?
DIY Gifts For Cats
If you would rather make your cat a gift instead of buying him one, we have a couple options for you. You could make a DIY Cat Grass Planter (alternatively, you could purchase a cat grass planter) or you could make your cat his own cat-shaped Christmas ornament (alternatively, you could purchase a cat ornament).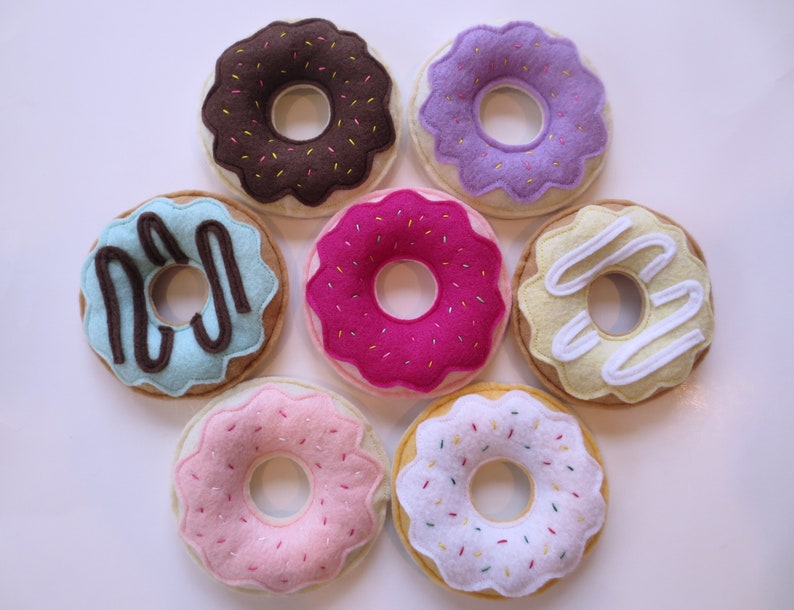 Purchase Gifts For Cats Online:
These aren't all of the gifts for cats out there. There are more, like the catnip doughnuts above. For more ideas, check out the following sites online:
Don't forget to check a store's minimum cart total to qualify for free shipping. Also, consider instore or curbside pickup, where available, to avoid shipping charges.
Gifts For Cat Lovers:
If you're shopping for your cat, that's because you're a cat lover. So, you'll love our Top 10+ Gifts For Cat Lovers and Top 20 Funny Cat Shirts For Cat Lovers posts.
Shopping For More Pets?
Don't forget about Fido. Pick up something for your cat off of our list of 10+ Best Gifts For Dogs.
Which of these Perfect Gifts For Cats is your favorite? Let us know in the comments.