From free treats to photos, there are a bunch of First Day Of Spring Freebies you can pick up today (March 20th). Find them all in this post.
For more ways to save, check out all of our frugal posts.
It's the first day of spring, although you wouldn't know that because of the weather. It's so cold outside pretty much everywhere. But that doesn't mean we're turning down a free frozen treat, does it? Nope.
Get the freebies today to celebrate the first day of spring today and the warmer weather tomorrow (or next week or next month. Whatever Mother Nature decides).
To help you celebrate, we put together a list of the best free food and other items that you can get today at various chains to celebrate the beginning of spring.
And keep that in mind. We listed (mostly) only national fast food chains and stores with freebies. Of course, your local ice cream shops may be (and probably are) offering freebies and deals to kick off the first day of the season. But, we couldn't include all those small shops without this list being extremely long.
The First Day Of Spring is just one of the fun National Days that restaurants and shops celebrate annually. Check out our list of the Top 20+ National Days For Freebies And Deals to make sure you don't miss any fun days this year.
First Day Of Spring Freebies (2023)
Affiliate links are included in this post and Drugstore Divas may make a small commission if you use them.
All offers are available for a single day on March 20, 2023 unless otherwise noted.
CVS
Get a free 8×10 photo print with the promo code 810FREE. This will work on the website but may not work on the mobile app.
Choose instore pickup to avoid shipping charges.
The first day of spring is Dairy Queen's free cone day.
Get free small vanilla cone at participating non-mall locations of both Dairy Queen and DQ Grill & Chill locations. This is valid all day in store. It's not valid on delivery or mobile orders.
Head over here to find a list of Dairy Queen locations.
Dunkin'
It's Mobile Monday at Dunkin'. Dunkin' Rewards members can get 100 free bonus points with any mobile offer.
Also, not free, but to celebrate the arrival of spring, Dunkin' Rewards members can get any medium Dunkin' Refresher for $2, all day long.
Lowe's
On the first day, you can register for the SpringFest Egg-Venture event happening at Lowe's on April 8. Note: Registration opens on the first day of spring at 3 am EST.
The April 8 event will be a fun-filled Easter-themed event with tasty treats, a photo opp, activities, and the chance for your children to fill their Easter baskets will candy and eggs.
The first 75 registrants who attend the event (which runs from 10 am to 1 pm) will receive free stuff (a basket and dog bandana) as well.
Register now for our SpringFest Egg-Venture event. Join Lowe's for a fun-filled Easter-themed Egg-Venture event, full of tasty treats, a photo opportunity and activities for all to enjoy.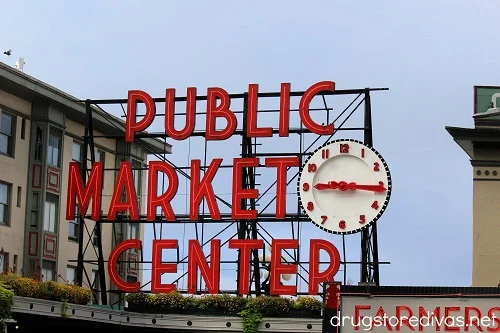 Get a free bundle of daffodils at the famed Pike Place Market in Seattle from 11 am to 2 pm. This is the 26th year for the annual celebration.
Visitors to the market can head under the Clock & Sign for two daffodils, while supplies last. You can choose from a variety of daffodils provided by four local to Seattle (within 100 miles) vendors. You can also take a digital photo with your flowers.
Rita's Italian Ice
Rita's is finally back with its First Day of Spring free ice giveaway (it skipped last year and the actually the two years before also).
Anyone can stop by a participating Rita's location for a complimentary cup of Italian ice (7 oz.) in the flavor of their choice. For an additional charge, you can add a dollop of frozen custard on top of your free ice (do it; it's so good). We've gone before and there were always really long lines, but they went really quickly.
Rumor has it a new flavor (gummy bear ice) will launch as well.
Even better, download the Rita's app and enter the promo code SPRING23 for a chance to win free ice for a year. The winner will receive 52 rewards for a small Rita's ice loaded onto the winner's loyalty program account.
Find a list of Rita's locations here.
Walgreens
Get a free 8×10 photo print with the promo code SPRING-FREE. This will work on the website and the Walgreens app.
It's a limit of one per customer. Be sure to choose instore pickup to avoid shipping charges.
This is valid until March 22.
Wendy's
Get a free breakfast sandwich with purchase with the coupon in the mobile app. This offer is valid through April 2.
Which of these First Day Of Spring Freebies are you heading out for? Let us know in the comments.