Getting ready to move? Check out these packing tips for moving, based on a move from an apartment to a house.
I'm not sure how many of you know, but Pete and I just moved into a brand new home. We actually had it built, so we've been visiting it since construction started in November. We finally closed and moved in the day before Easter.
Everyone warned me that packing would be rough, but I didn't really pay them any mind. Oh, I should have. It took us nearly three weeks to pack up the entire apartment. We brought over some boxes during that time too and still had enough to fill an entire 15-foot moving truck — and three car loads — on moving day.
We're staying in this house forever, mostly because we love it but partially because I never want to pack again. I learned a lot about packing, though, so this post might help you if you're moving in the near future.
Packing Tips For Moving
Affiliate links are included in this sponsored post and Drugstore Divas may make a small commission if you use them.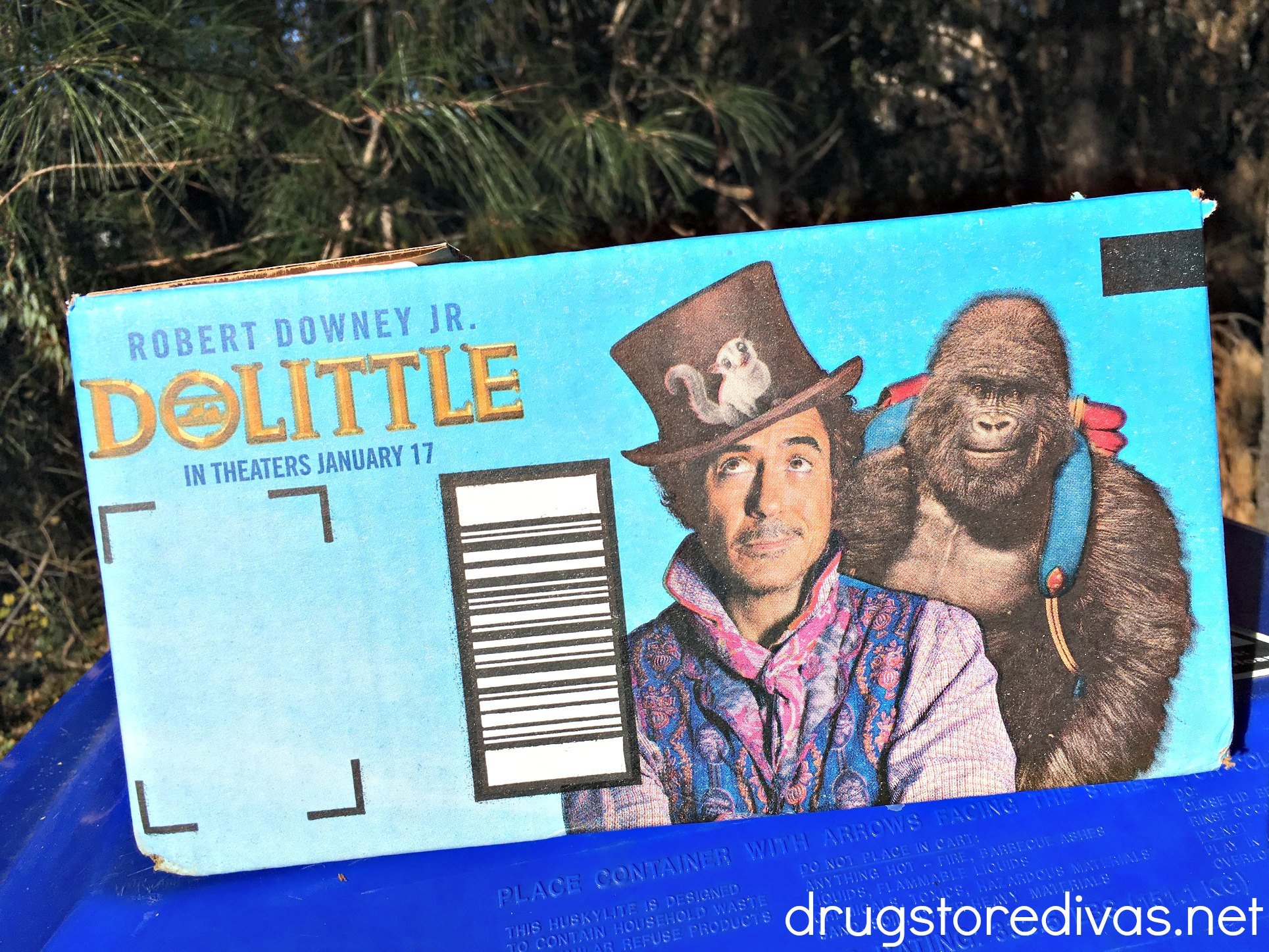 Go To Your Local Stores For Free Boxes
I wouldn't suggest buying boxes. You can order boxes online, but they're expensive.
Instead, go to your local grocery store and see if they have any boxes you can have. There was a pet store close to me in New York that would throw out its cardboard boxes in a dumpster behind the store. Nothing was in the dumpster but cardboard boxes and anyone was welcome to them.
Liquor stores are generally good for throwing away large boxes too, so look for something like that in your town and see if you can get some free boxes that way.
Start stocking up on boxes of various sizes a while before your move. That way, you'll have enough when it's time to pack and move. My mom told me that she heard average is 70 boxes and I didn't believe her — until we started to pack!
Save Your Newspapers
If you're reading this blog, you probably buy the newspaper every Sunday for coupons.
Instead of recycling that paper each week, start saving it. You'll need paper to pack glass and other breakables in, and it's a lot cheaper to use newspapers you already have than buying bubble wrap. If you're worried about space, you can store your newspapers in one of those boxes you got for free from your local store.
If you haven't purchased the paper in a while, call your local newspaper. When I used to work at newspapers, we always had huge dumpsters filled with newspapers that would eventually be recycled. If someone called looking for free newspaper for a move, we would gladly give them as many as they needed.
Pack The Non-Essentials First
I started by packing the kitchen, because that was easiest for me, and then I tried to make a casserole. We had all the ingredients, but our casserole pan was packed in newspaper and in a box. And it's lid was packed in more newspaper and in a separate box.
What a pain in the neck.
So save the kitchen for last and start packing things like winter clothes if you're moving in the summer (or vice versa), your stockpile, and your DVD collection first.
Tape Down Your Liquids
Before you pack your liquids into a box, grab a piece of tape and use that to tape down the nozzle/cap of the bottles. You want to assure that the bottles won't open in your boxes. If they do, you can end up with a big mess, especially if you packed liquids with other products.
You can put them in plastic bags too, if you feel like that will help, but I don't think that's necessary.
Wrap fragile items in towels
It doesn't make any sense for you to have a box filled with towels. Instead, put those towels to work.
Wrap your fragile and valuable items in bubble wrap, then lay your bathroom or kitchen towels in a box. Add those bubble wrapped items to the box. The towels will give them a little more cushion and will help you feel safer about packing and transporting your family heirlooms.
Use Detailed Labels On Your Boxes
It's helpful to write "Kitchen" on your boxes of kitchen items, but it's even more helpful to write "Kitchen" followed by "coffee cups, mixing bowls, strainer." If not, you end up like those people in that one commercial who are drinking their morning coffee out of a bowl and a cow-shaped milk holder.
I understand their struggle. We were able to find our coffee cups right away, but we couldn't find a pair of scissors. We ended up on a scavenger hunt for them. I opened (with a box cutter) and unpacked three boxes before finally stumbling over some scissors.
Now, if we had a box that said "scissors" on it, life would have been much easier.
Mark A Box Of Essentials "Open Me First"
Pete was so good about making sure we had a box set off to the side for items we would need immediately: our toothbrushes, shower items, clothes for the next couple days. That way, no matter what boxes got buried in the garage, we would still be able to shower and look presentable the next day.
He labeled it "Open Me First" and wouldn't let anyone pack it until the very last second so that it would be unloaded first and could be brought right into our bedroom.
There are other essential items that you might want to pack separately too:
Do you have any more Packing Tips For Moving? Let us know in the comments.