In with the new. Dunkin' Rewards is Dunkin's new rewards program (formerly DD Perks). Find out How To Get Free Coffee & More With Dunkin' Rewards, how it compares to Starbucks Rewards, if you're getting a birthday gift this year (you're not), and more.
Pete and I run on coffee. We both have some in the morning (although not together because we wake up at different times) and we often have a second cup in the afternoon or evenings. We'll have that one together and we'll sometimes go out for it. We call that a "coffee party" and just enjoy each other's company.
Coffee can do that. It brings people together.
It also can turn into free coffee if you sign up for Dunkin' Rewards (formerly DD Perks), Dunkin's free loyalty program rolling out nationwide on October 6, 2022. If you're already a DD Perks member, your account will be automatically converted and you'll be given 150 bonus points to get you started.
If you have a free beverage coupon available when the program changes on October 6, that will be available in the new program until the original offer's expiration date (30 days after you earned it).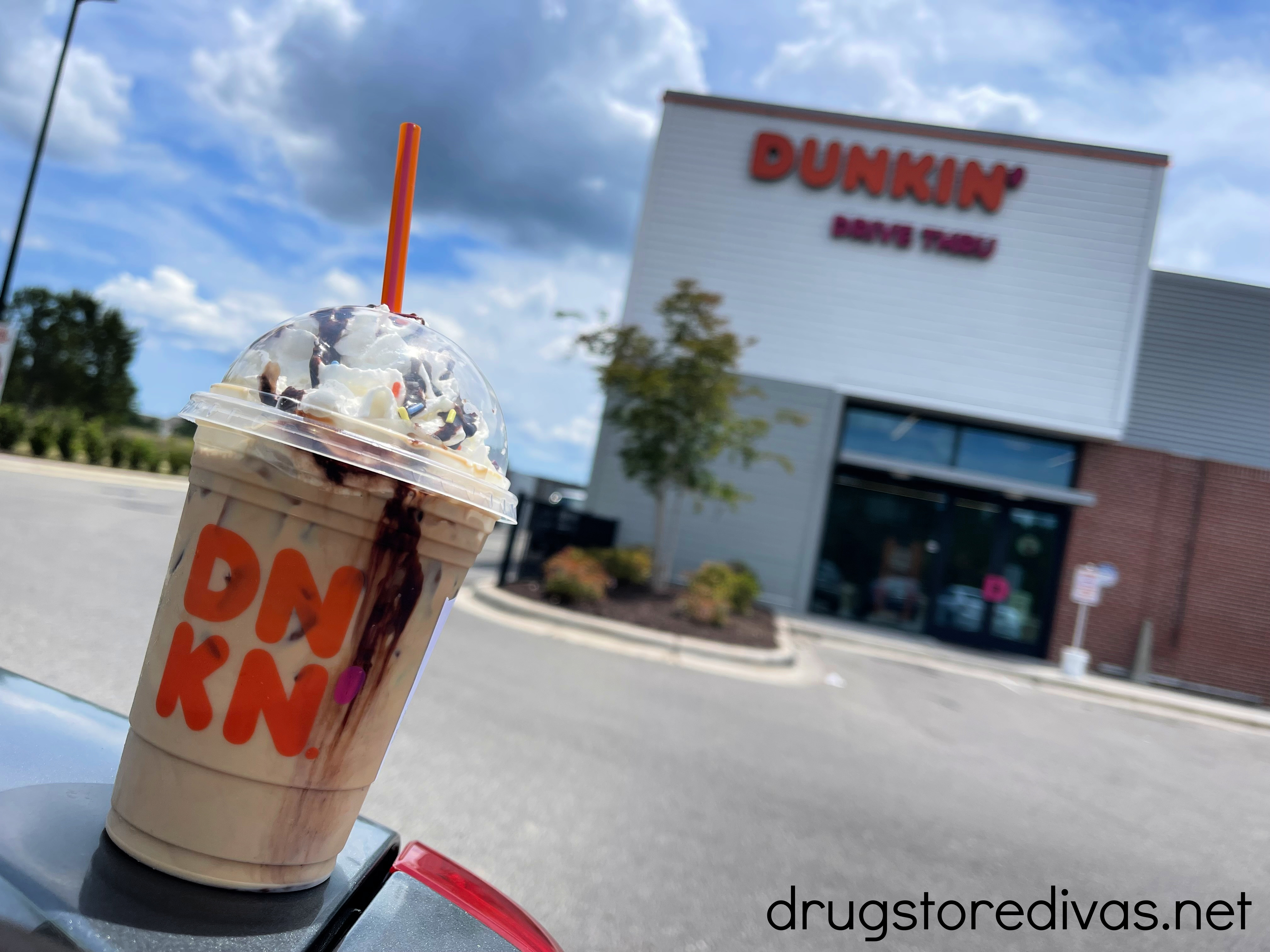 How To Get Free Coffee & More With Dunkin' Rewards (Formerly DD Perks)
Affiliate links are included in this post and Drugstore Divas may make a small commission if you use them.
Dunkin's previous loyalty program was called DD Perks. With it, you earned 5 points for every $1 you spent and every 200 points ($40) gave you a free beverage. Any beverage, including the delicious signature lattes, but excluding cooler beverages (which is any bottled drink sold from the cooler).
Starting October 6, with Dunkin' Rewards, you'll earn 10 points for every dollar you spend on qualifying purchases when you scan your DD app. You can pay via the Dunkin' mobile app, use cash, pay with a credit card, etc.
If you visit Dunkin' 12 times during a calendar month, you'll get "boosted status," which earns you 20% more points for three months (so 12 points per $1 instead of 10).
When you get 150 points ($15), you get a free offer. Yes. Offer. It's not a free drink at that point.
Dunkin' Rewards Free Rewards
The new Dunkin' Rewards free rewards are as follows:
150 points: Li'l Treats
Espresso shot (added to a drink), 3-count Munchkins, or 6-count hash browns
250 points: Donuts
One classic donut.
400 points: Tea
A small, medium, or large hot or iced tea
500 points: Coffee
A small, medium, or large hot or iced coffee. (This is a plain coffee, not a specialty coffee.)
600 points: Bites & Bagels
A Wake-Up Wrap (with or without meat) or a bagel (with spread)
700 points: Crafted Drinks
A small, medium or large hot or iced, espresso, cold brew (with or without cold foam) or Dunkin' Refresher. (Still not Dunkin's high end drinks).
800 points: Breakfast sandwiches
A breakfast sandwich.
900 points: Premium sips
Any size frozen drink or hot or cold signature latte. (You can currently get this at 200 points.)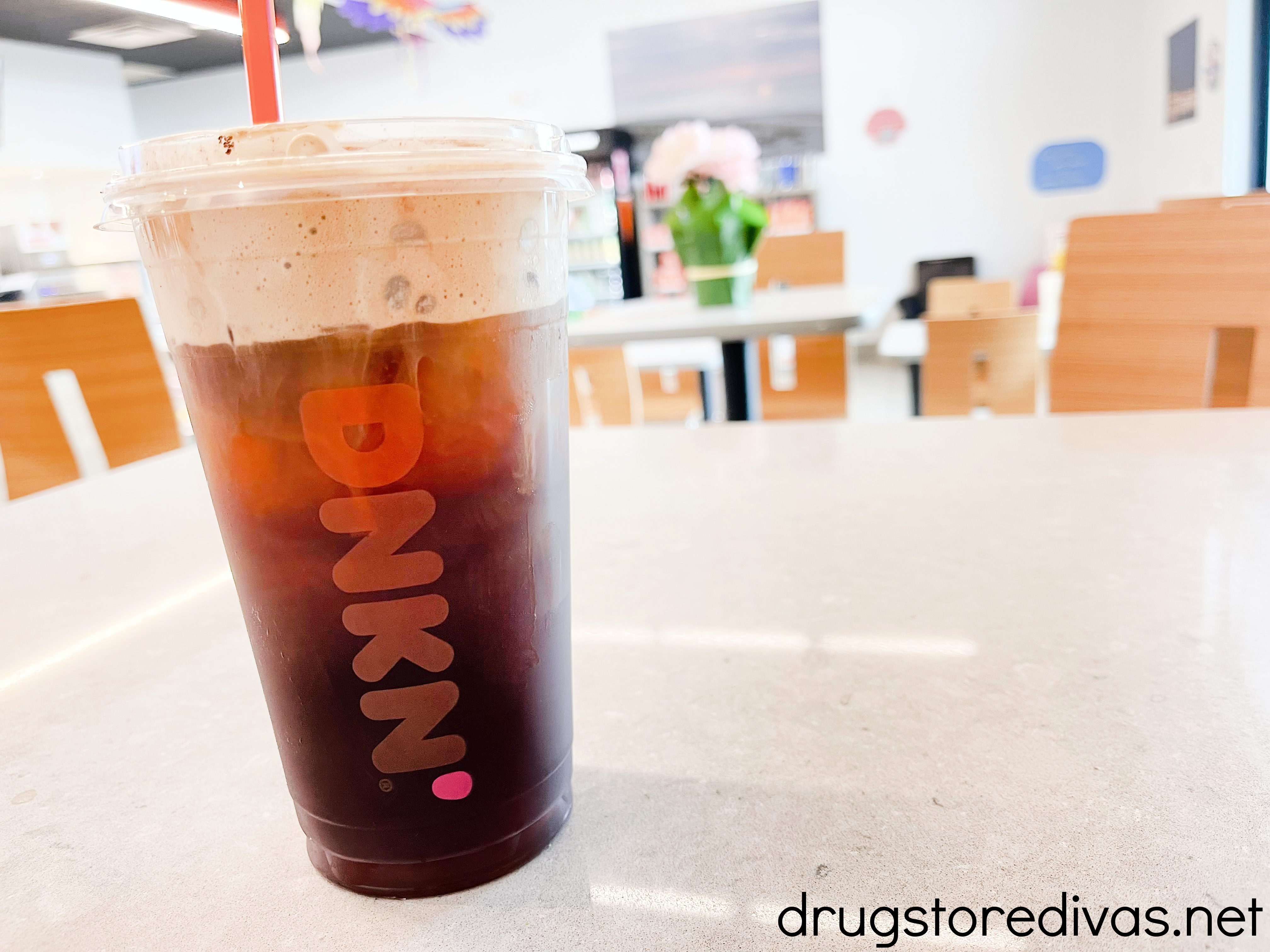 Dunkin' Birthday Reward
Under the new program, Dunkin's birthday offer is also changing. Instead of getting a free beverage for your birthday, you'll get an offer for triple points on any purchases made the day before, the day of, or the day after a birthday. You will get to choose the day in your app.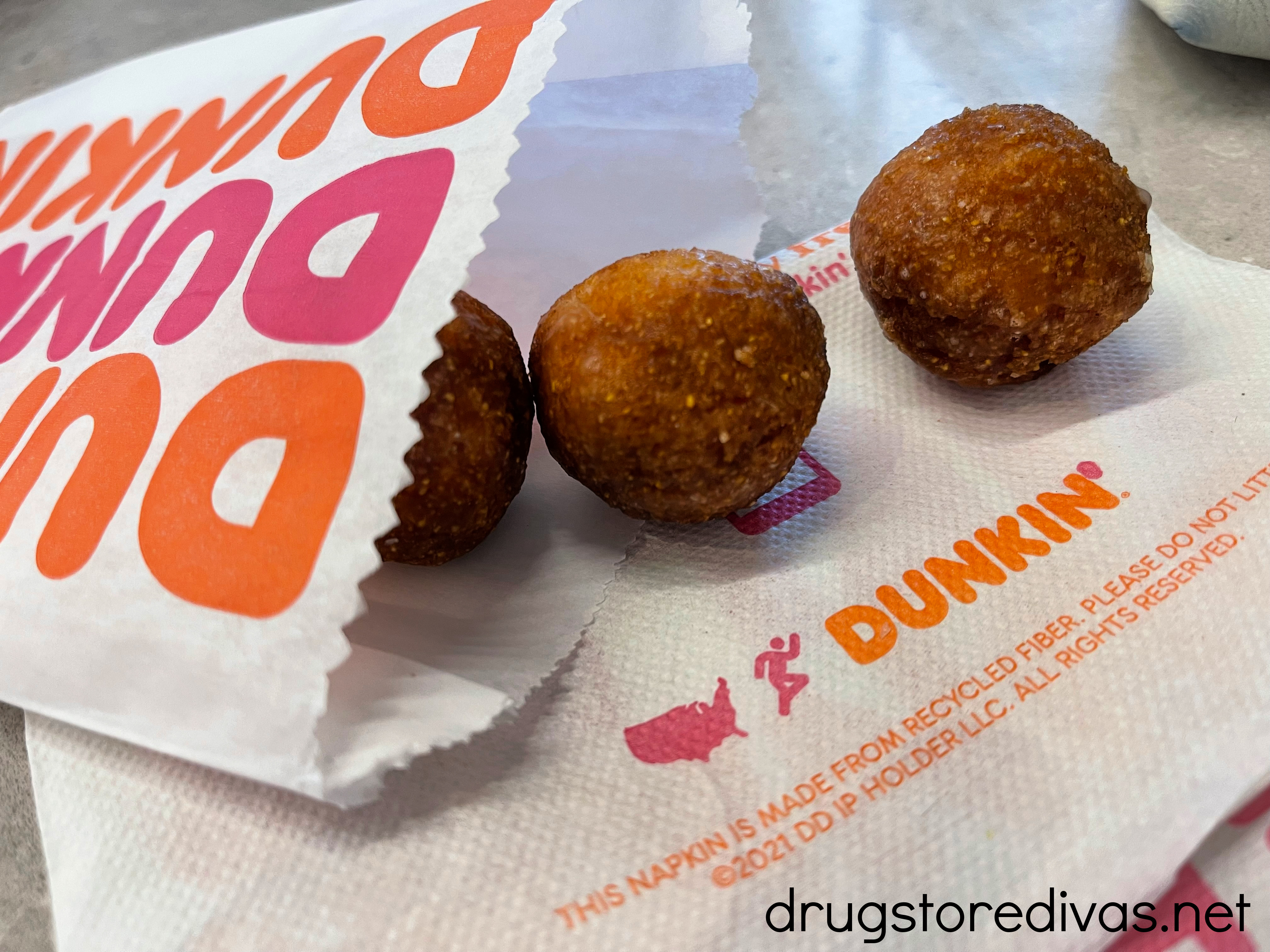 Dunkin' Special Offers
There will be special offers as part of the new Dunkin' Rewards program, just like there are special offers with DD Perks.
Now through October 31, there is an offer where members get 100 bonus points with any mobile offer on Mondays. This offer will still be available when the program switches over.
Dunkin' Rewards: Frequently Asked Questions
Do Dunkin' Rewards expire?
Rewards will expire 30 days after you redeemed a reward.
Do Dunkin' Rewards points expire?
Points will expire after six months of inactivity.
How do you get a free drink from Dunkin' Rewards?
Earn and redeem a minimum of 400 points for a free drink at Dunkin' (that's for a tea; the minimum number of points for a coffee is 500).
Does Dunkin' give a birthday gift?
With the new program, Dunkin' will not give out a free drink as a birthday gift. Instead, you'll get an offer for triple points around or on your birthday.

For a list of stores that do give out birthday gifts, check out our list of Birthday Freebies and Deals.
Can you use Dunkin' Rewards on DoorDash?
Delivery orders, including DoorDash, are not eligible to earn or redeem Dunkin' Rewards.
Can I use more than one Dunkin' reward at once?
If you have enough points to redeem for multiple rewards, you are able to use them all in a single transaction. Be sure to double check any fine print with specific rewards in case there's an exception.
How does Dunkin' Rewards compare to Starbucks Rewards?
Starbucks changed to tiered rewards years ago, much to the dismay of loyal customers. The cost of a free drink got more expensive and people did a lot of complaining about it. But that new program did bring it some new options, like 50 points for a bakery item.
Dunkin' Rewards looks very similar to that.
Now, with the new Dunkin' Rewards program, there will be tiered rewards and food items will be an option.
With Starbucks Rewards, $1 is worth 1 star if you pay with cash and 2 stars if you pay with a gift card in the app. A free coffee is 50 stars ($50). With Dunkin' Rewards, $1 is worth 10 points and a free coffee is 500 points ($50). So, the cost of a free coffee is the same if you pay with cash. But, if you pay with a gift card in the app, a free coffee at Starbucks is only $25, so it's cheaper.
For the high end drinks, that's 150 points ($150 if you pay with cash; $75 if you pay with a gift card in the app) at Starbucks. At Dunkin', it's 900 points ($90). So, it's a little cheaper at Starbucks if you pay with a gift card (which most people do) than if you drink at Dunkin'.
Of course, this is excluding things like Starbucks' double star days and Dunkin's boosted status. But, all things being equal, you'll get more for your money if you pay with a gift card in your app at Starbucks than if you go to Dunkin'.
Will this change get people to change from Dunkin' to Starbucks? Probably not for the loyalists. But perhaps so for frugal-minded people who don't have a preference.
Have you joined the Dunkin' Rewards program? What do you think about it?