Easter is over, but those colored eggs are still lingering in the fridge. Use them up with these a few creative Leftover Easter Egg Recipes.
Speaking of the holiday, don't forget to check out all of our Easter posts.
Dying Easter eggs is a classic tradition that almost everyone takes part in, in some way.
Take us for example. We didn't dye eggs this year, but we were recipients of a pair of dyed eggs from our nephews. Which means we had to eat the eggs. And of course, we could have just peeled them, dipped them in some salt, and ate them that way.
But when you have a dozen eggs, you want to get creative. So we put together a list of recipes using hard boiled eggs.
Leftover Easter Egg Recipes
As with all our lists, as we add more hard boiled eggs recipes to Drugstore Divas, we'll update this list. So be sure to save it (bookmark it, pin it on Pinterest, etc.) so you can come back to it later.
Deviled Eggs With Tajin
In order to make deviled eggs, you start by hard boiling eggs. You then remove the yolks, mix them with some ingredients (in our case, Tajin seasoning), and pipe that yolk back into the white of the eggs.
So, when you start with Easter eggs, you're already halfway done with the recipe.
So collect all the leftover Easter eggs and turned them into this Deviled Eggs With Tajin. They'll be eaten faster than plain hard boiled eggs would be.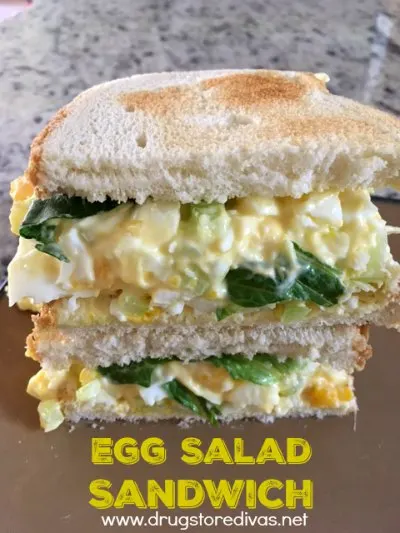 Egg Salad Sandwich
Hard boiled eggs are the main ingredient in an Egg Salad Sandwich. So, having them already boiled thanks to leftover Easter eggs makes life so much easier.
All you need to do is peel them, add them to the other ingredients, toast some bread, and lunch is ready.
Grilled Chicken Salad
Adding a hard boiled egg to a salad is a great way to add some extra protein, especially if you don't feel like grilling chicken for this Grilled Chicken Salad.
Taking a leftover Easter egg and being able to just slice it and throw it in your salad makes your life so much easier.
Miso Ramen With Egg
So the Miso Ramen in the image above doesn't have an egg added to it, but trust me when I tell you that adding a hard boiled egg to ramen is such a great idea.
If you're using a leftover Easter egg, make the Miso Ramen recipe as written, then pour it into bowls. Add a peeled hard boiled egg into each bowl and submerge it just a little bit to warm it up before cutting it. It's delicious and a lot easier than actually trying to poach an egg in ramen (which is often how you add an egg)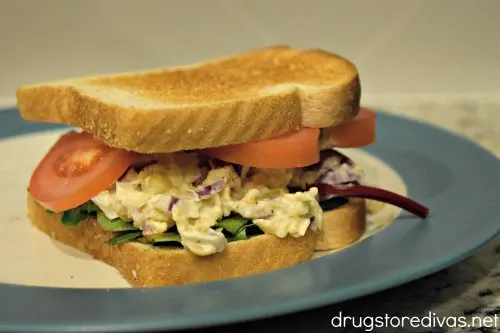 Tuna Fish Sandwich
Here's my hack to making the best Tuna Fish Sandwich: Add a hard boiled egg. I'm serious. That leftover Easter egg makes such a different in a tuna salad sandwich.
It's a tip that I learned from my elementary school best friend's grandma and I've been using it ever since. Mix together tuna and mayo, plop in a hard boiled egg, and mix it all together. I add seasoning (which she never did) and celery or lettuce, and it's so so good that way.
If you have a little bit of curiosity — and some leftover Easter eggs — try this for lunch. You'll never make it without egg again.
Which of these Leftover Easter Egg recipes will you try first? Let us know in the comments.