Every so often, I remember that our holiday decorations are up in our pretty inaccessible attic. And that leaves me with two options. One, try and figure out how to get into the attic without hurting myself or two, just make some new decorations. Since this post is a DIY Egg Carton Chicken tutorial, you can see which way I went.
This was actually pretty fun to make. I absolutely love how the chicken came out. I did also make a DIY Egg Carton Easter Bunny, but that's a tutorial for another time.
You have to prepare a little bit for this one by buying and eating eggs. But we eat them all the time, so it was no big deal to save the carton. Plus, if you're buying eggs for Easter, you should have a carton.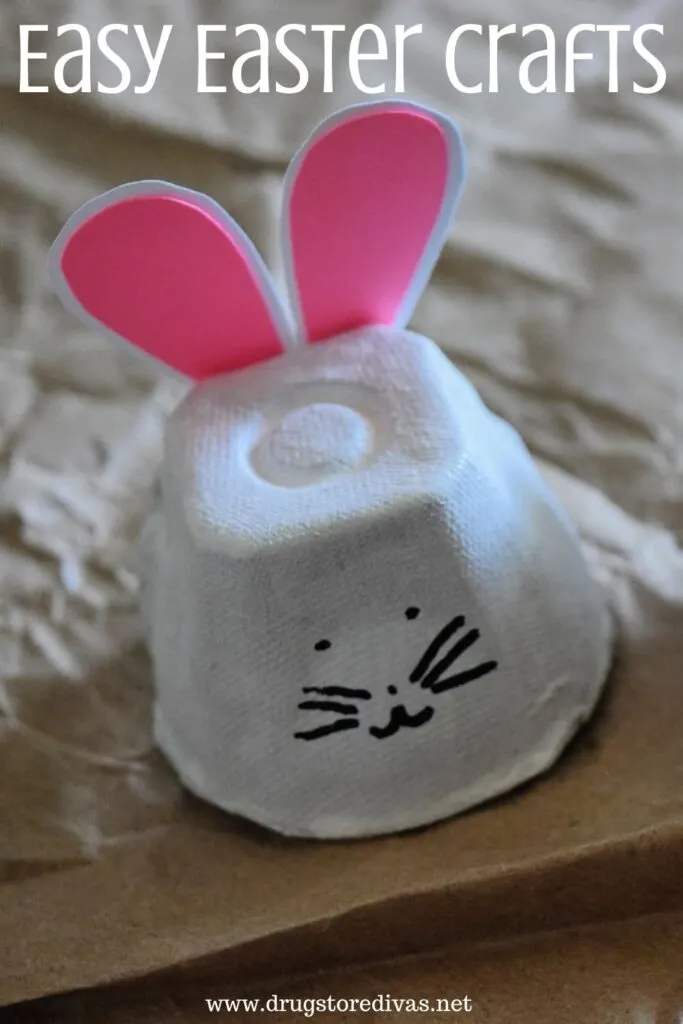 This isn't the only Easter-themed craft we have on Drugstore Divas. For more, check out all of our Easy Easter Craft Ideas.
DIY Egg Carton Chicken
Affiliate links are included in this post and Drugstore Divas may make a small commission if you use them.
What You'll Need:
Egg carton
Paint brush
Scissors
Glue
What You'll Do:
Cut the top half off the egg carton.
Cut out two pieces of the egg carton. Depending on the pieces you choose (I did the ends), you may have to trim the pieces a little.
Paint both pieces yellow. Let it dry. When it's completely dry, paint a second coat of yellow.
While that's drying, cut out the pieces for the face and feet. Cut two white circles as eyeballs, two smaller black circles for pupils, two orange three-toed feet, and an orange diamond for the mouth. Be sure to fold the diamond in half to form two triangles for a beak.
Glue the face on one of the yellow pieces and glue the feet to the bottom of the second.
Let it dry completely before displaying it.
If you want to, you can glue this together. But, if you leave it open, you can actually fill it with jelly beans or some similar Easter candy and give this as a small treat.