Beef is expensive right now, but you can still enjoy it frugally with one of these 10+ Budget-Friendly Beef Recipes.
For more ideas of what to cook, check out all of our recipes.
Pete and I were in Walmart over the weekend and he wanted to buy a steak to grill. But oh my gosh. We were blown away by how much beef prices have gone up recently. It doesn't mean that you can't have beef, but you really need to work it into one of these budget-friendly beef recipes.
Let the beef shine, and let the flavor come out. But, add a ton of other, less expensive ingredients around it to make the meal budget-friendly.
A whole steak for a meal may get expensive, but cubing beef to make burgers is a lot more economical.
10+ Budget-Friendly Beef Recipes
We add a new recipe to Drugstore Divas every Tuesday. When one of those is a beef recipe, we'll add it to this round up. So be sure to bookmark this and check it often for new frugal dinner ideas.
Grilled Taco Burgers
Tacos … but make them burgers. That's the premise behind this Grilled Taco Burgers recipe. It's all the flavors of tacos, but in a burger form. It's a great way to use a pound of ground beef to fill a lot of bellies (because these burgers are filling after you top them with lettuce, cheese, and toppings).
You're only missing the crunch of the shell in this recipe, but you could top the burgers with corn chips if you're really missing it.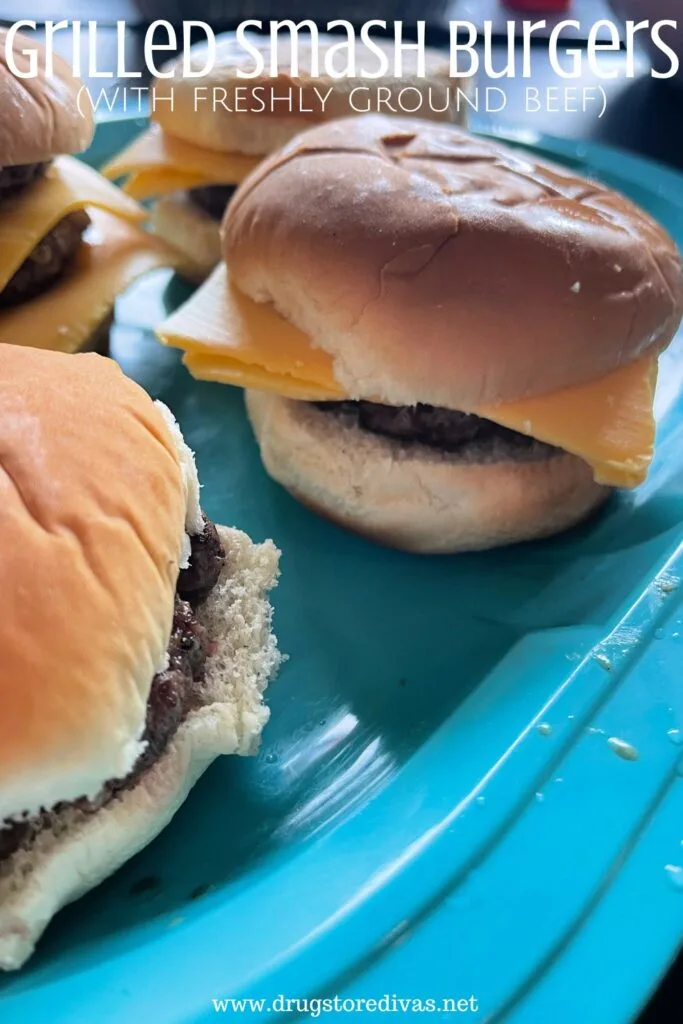 Grilled Smash Burgers (with freshly ground beef)
Four pounds of fresh beef go into this Grilled Smash Burgers recipe. Each one starts out as a quarter-pounder, so you can make 16 burgers with this recipe (or course, you can make less if you use less beef).
They use a twist on the traditional smash burgers technique when cooking them, which is honestly a lot easier for home cooks than the traditional recipe is. This version does not require a cast iron skillet, which a lot of home cooks don't have.
Bacon-Infused Beef Burgers With Fresh Ground Beef
Sure, you can buy your own hamburger patties already made at the grocery store, but you'll get so much more flavor out of burgers that you make yourself.
These burgers are packaged chuck pot roast, ground with bacon and seasoning, to make the best Bacon-Infused Beef Burgers you can make at home.
Serve them with avocado mayo, tomato slices, and whatever toppings you like. You'll have a delicious restaurant-style burger for a fraction of the price.
Wonton Taco Cups
Taco Cups, made in wonton wrappers, are such a fun twist on tacos. You can make 24 of them from a pound of ground beef, which is definitely great on your budget.
You can top them with any of your favorite taco toppings, like guacamole, tomatoes, sour cream … you get the idea. The more you fill them, the more filling they'll be for everyone.
Loaded Beef Nachos
Beef nachos are a really fun and frugal beef recipe. You'll use a full pound of ground beef in this recipe, but you'll also use a bag of spinach, some grape tomatoes, and cheese … which are really budget-friendly ingredients.
The result is a delicious plate of nachos, that's easy to share and easy on your wallet.
Of course, you can customize these yourself and top them with whatever your family would prefer.
Slow Cooker Beef Chili
Chili is so unbelievably easy to make in the slow cooker. And chili is such a budget-friendly recipe too.
You basically take a bunch of canned goods (which you can get for cheap if you buy them on sale), throw them in the slow cooker with your ground beef, and just let it cook itself. The beef flavor will infuse the rest of the ingredients and you'll get a really great chili for not a lot of money.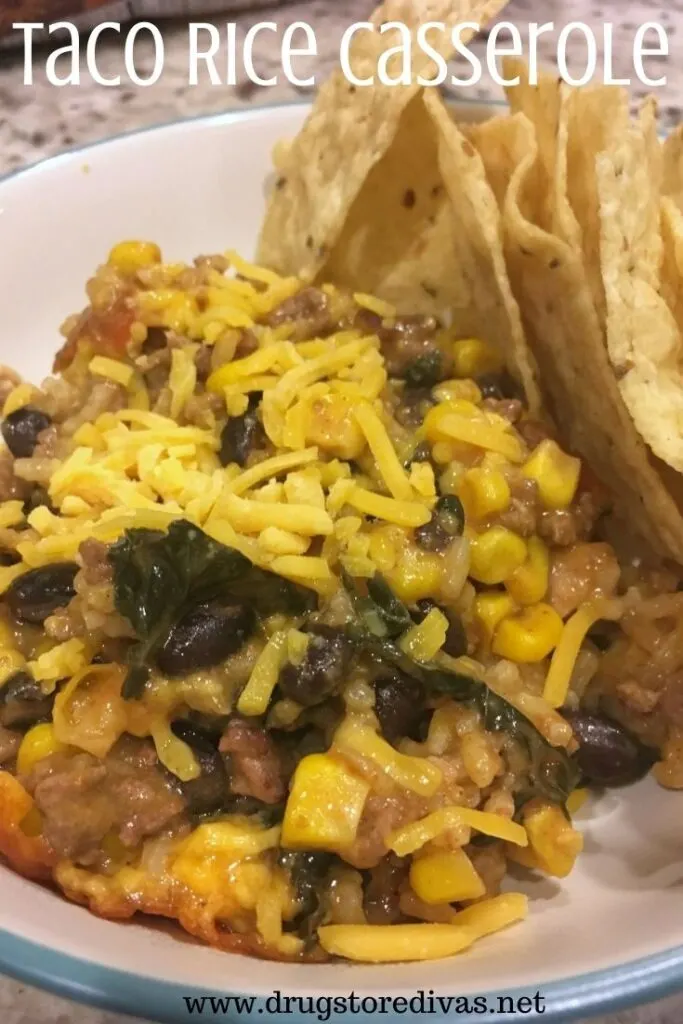 Taco Rice Casserole
One of our favorite budget-friendly beef recipes is Taco Rice. It makes six servings and the only "big spend" is the one pound of ground beef. Everything else is pretty cheap.
I love how easy this recipe is too. You basically cook the meat, dump it and everything else into a casserole pan, and then heat it up in the oven. That's it.
Shepherd's Pie
Shepherd's Pie is so good. It's usually something people only make on St. Patrick's Day, but it's so good any day of the year.
Ground beef is so good in it, and you only need one pound to make this tasty recipe. It's packed with vegetables and potatoes, both of which are inexpensive, so this recipe really is budget-friendly.
Taco Lasagna
If you're looking for a twist on a traditional lasagna, this Taco Lasagna is the way to go. It uses traditional lasagna noodles and ground beef, just like a lasagna. But the flavors are Mexican instead of Italian.
You'll get a lot of servings out of this, and you'll really enjoy it. Some Taco Lasagna recipes calls for flour tortillas, but that's basically just a layered taco more than something like this, which actually feels similar to an Italian lasagna when you eat it.
Weeknight Baked Ziti
Baked Ziti is such a good weeknight dinner because it's very little work. It's something you can throw in the oven after work and it's ready by the time you're ready for it.
Add a little protein into that Baked Ziti by adding in a pound of ground beef. Cooked, of course. Cook that up, stir it into your cooked pasta, sauce, and cheese, and bake it. You'll have a delicious dinner that feels a little more satisfying because of that meat in there.
Bacon & Blue Stuffed Burger
If you're looking for a decadent burger but you're not in the mood to go out to eat, you don't have to. this Bacon & Blue Stuffed Burger is perfect. And made at home.
This burger is stuffed with cooked bacon and bleu cheese, then grilled to perfection. Top it (or in our case, bottom it) with tomato and greens, and you have the perfect burger.
Well, perfect … until you get to the next entry on this list.
Whiskey Tango Foxtrot (WTF!) Burger
So this burger is insane.
We made it as part of a subscription box, one that doesn't exist anymore. So we updated the post to tell you exactly how to make this WTF! Burger at home.
It's a ground beef patty, topped with macaroni and cheese, pulled pork, and an onion ring. Plus sauces. We all love this every time someone makes it, even though it is basically a full week's worth of calories in one burger.
Mini Meatloaf Smothered In Bacon Jam
These Mini Meatloaves are such a hit every time I make them. Even for people who aren't meatloaf fans.
It might have to do with the meatloaf. Or it might have to do with the fact that they're smothered in bacon jam. Either way, they're a great dinner recipe.
You use one pound of ground beef to make a dozen mini meatloaves too, so you really are getting a lot from a little bit of meat. It ends up being a frugal recipe that way.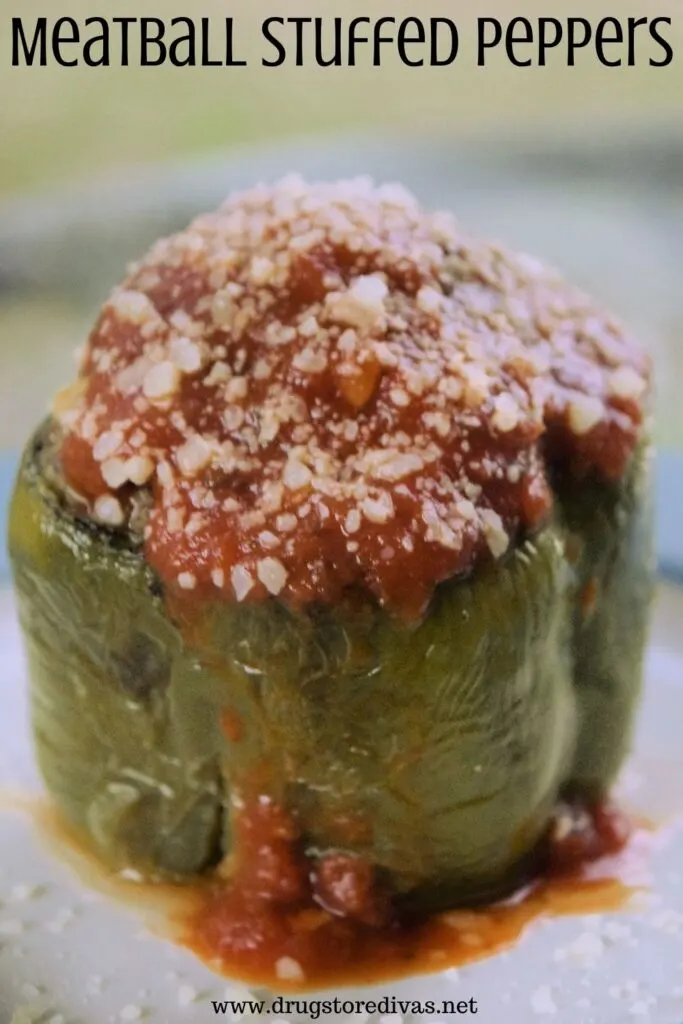 Meatball Stuffed Peppers
Stuffed with a meatball mixture that uses ground beef as a base, these Meatball Stuffed Peppers are a delicious recipe.
One pound of ground beef can stuff about six peppers, which is great because it makes the meal pretty frugal. Plus, since there are so many other flavors going on, you can get away with using the cheaper green peppers rather than the more expensive red ones.
Cheeseburger Sliders With Hawaiian Rolls
Ground beef is cooked, then added to Hawaiian Rolls, along with cheese, pickles, and Japanese mayo. The sliders are then topped with butter and sesame seeds and baked in the oven.
After it's baked, a simple hack turns this one sandwich into a dozen sandwiches, making life so, so easy.
Which of these budget-friendly beef recipes have you tried?