Do you have a friend who is obsessed with mysteries and true crime podcasts? Our 10+ Fun Gifts For True Crime Fans will help you find the perfect gift for them.
For more gift ideas, check out all of our gift guides.
When I was growing up, Choose Your Own Adventure books were so popular. We all wanted a mystery to solve.
I think that's why we all love true crime documentaries now. You watch and try to figure out who did it. (Start with the spouse. See if there's a life insurance policy.)
If you have a friend who is a true crime lover, they're actually really easy to shop for. We put together a list of really fun true crime-themed gift ideas. The hardest part will be figuring out just which one to buy.
This isn't our only gift guide to help you find a great gift for everyone on your list. Be sure to check out all of our Holiday Gift Guides for more ideas this holiday season.
10+ Fun Gifts For True Crime Fans
Affiliate links are included in this post and Drugstore Divas may make a small commission if you use them.
Keith Morrison Keychain
​Who is your favorite true crime reporter and why is it Keith Morrison? It is, of course. He's everyone's.
​Another common thread of true crime: The main character always lit up a room. That's an inside joke with true crime junkies, but that line is said in pretty much every episode.
Combine those two things and you understand why this Keith Morrison keychain is the perfect gift for any true crime fanatic.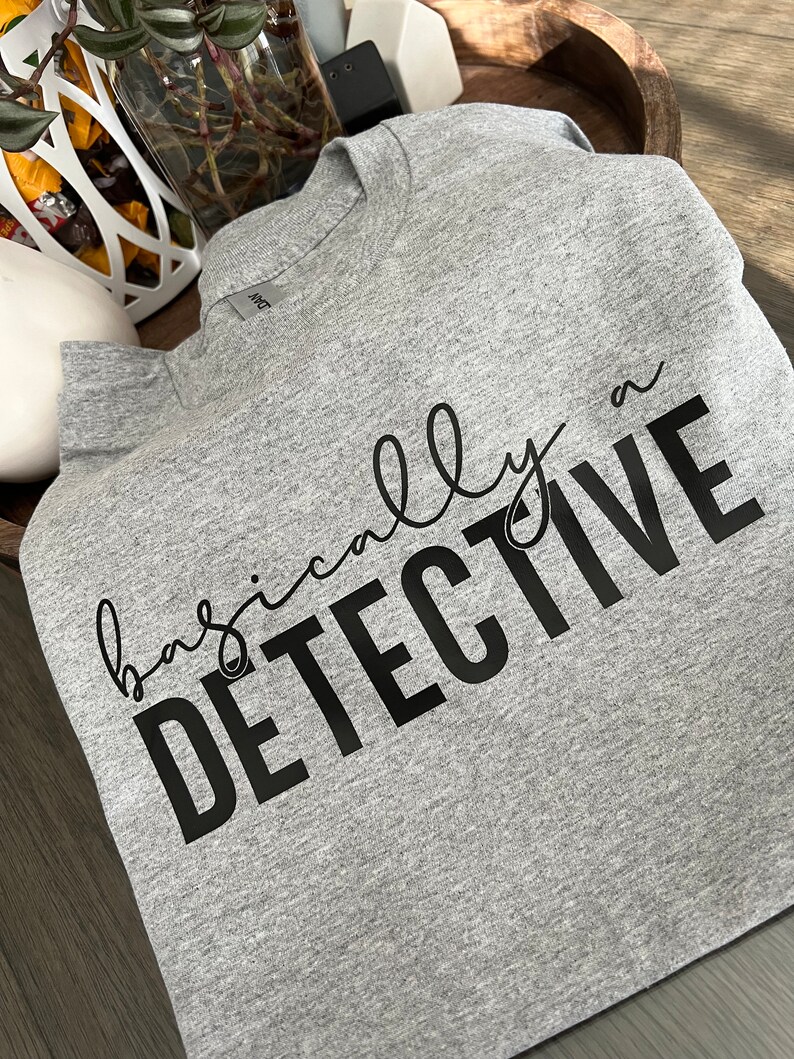 Basically A Detective T-Shirt
If you watch or listen to enough true crime, you know what to look for. You know what to look for to decide if a scene was staged. You know how to determine if a suspect is lying. I mean, you're basically a detective. It's just that your degree came from the University of Dateline.
So, you don't have a degree. What you can have, though, is this Basically A Detective t-shirt. They're basically the same thing.
Evidence Bag
If you want a fun way to carry your wallet, phone, and keys, this Evidence Bag is it.
Is it filled with all the things you need for your day? Yes. Is it filled with evidence? Well, I guess that depends on how your day goes.
Stay At Home Detective Notebook
I have a notebook in my purse at all times because I'm an old lady. I know, I can just take notes on the app on my phone. And I probably should. But I love having a notebook with me to jot things down.
If your true crime junkie is the same way, this Stay At Home Detective notebook is perfect. It's filled with 100 blank, college ruled pages, so your friend will have this for a really long time.
True Crime Podcast Are My Love Language Mug
A few years ago, everyone was all about finding your love language. For some people, it was touch. For others it was gifts. But true crime addicts? Clearly, it's true crime.
So this True Crime Podcast Are My Love Language mug is an excellent gift idea. You can pair it with a bag of coffee or box of tea, whatever your true crime fan drinks, to make it a more complete feeling gift.
Shhh.. I'm Busy Solving TV Crimes Socks
If you've been around here a while, you know almost every one of our lists has a pair of socks. I just think they're such a useful and thoughtful gift. Plus, I give Pete a pair of fun socks in his Christmas stocking every year, so I really do think they're a good gift.
These Shhh.. I'm Busy Solving TV Crimes socks are one of the coolest gifts for your TV crime show watching friend. When she's watching, she can just prop up her feet and anyone walking by her will know to leave her alone. She's busy.
Casefile: Truth & Deception Game
I was hooked on the Casefile podcast for a while, so I was super excited when I found the Casefile: Truth & Deception Game recently.
It's basically a repackaged version of Clue (and doesn't have much, if any, connection to the Casefile podcast), so if you already have that game, you don't need this one. But if you don't have it, this is a good one for game night. Also, we have a list of board games that are good for game night, if you're looking for more ideas.
I'm Just Here To Establish An Alibi T-Shirt
Fans of true crime know how important having an alibi is. You need someone to corroborate your story in case you get accused of a crime.
What's one way to make sure people know you're in the room? By wearing this I'm Just Here To Establish An Alibi t-shirt. People will notice it. People will laugh. And, if you're suddenly accused of a crime, people will remember they saw you. The shirt comes in a bunch of different colors and sizes, so you can definitely find the perfect one for all the true crime enthusiasts on your list.
Quick note: I also found this saying on a makeup bag with that famous "messy hair don't care/mom life" cartoon image on it. But what's funny about it is her bun is actually tied up with crime scene tape. You can see that bag here.
Watch Out Boy He'll Chew You Up Makeup Bag
I couldn't stop laughing at this Watch Out Boy He'll Chew You Up makeup bag. And if you sang it to Maneater, you're laughing (at least a little bit) too. And if you're not laughing because you think it's too soon to make Jeffrey Dahmer puns, well, I'm just the messenger.
True Crimes & Chill Candle
There isn't much that's more relaxing than lighting up a candle and opening a true crime book.
And sure, any candle can set that calming mood, but this True Crimes & Chill candle really is the vibe — and an ideal gift for your true-crime fan.
Unsolved Case Files Board Game
If you're looking for another board game, check out the Unsolved Case Files series. There are a bunch of different games, all with different unsolved mysteries. You take on the roll of cold case detective and try to solve the crime.
The game is filled with 50 evidence photos and documents, like newspaper clippings, a map of the crime scene, suspect interrogations, police reports, and more. Each crime is based on a fictional event, but there's so much information and backstory, you could mistake it for a true event.
​These types of games are really good for dinner parties, when you have a group of people and you're looking for an activity.
This Is My True Crime Watching Blanket
We have two blankets in our living room at all times because it can get cold.
If your true crime fan gets cold, this This Is My True Crime Watching blanket is the perfect way to warm her up.
True Crime Stories Game
If you're looking for a really good board game, this True Crime Stories board game is great.
You have to solve three cases. The first is easy and they get more difficult as the game goes on. What's really fun is the crimes are based on actual crimes. So, if you have a true crime expert on your team, he or she might actually know the crime the case is based on and really help your team.
What's great about this game is that if you get stuck, you can actually get a hint or nudge to help you out. You don't need to use them, of course, but it does help move the gameplay along.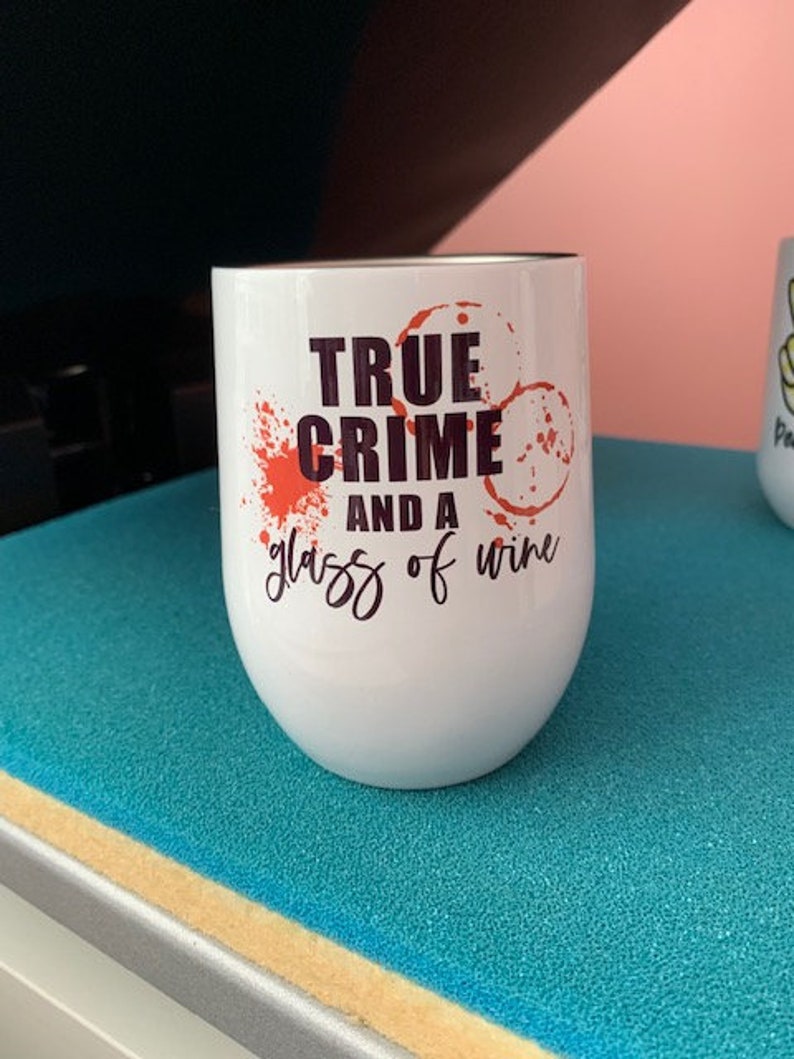 Purchase True Crime Gifts Online:
These are what we think are the best true crime gifts, but they aren't all of them. There are more out there, like the True Crime And A Glass Of Wine wine glass above.
For more true crime gift ideas, check out the following stores online:
Be mindful of a store's minimum cart total to qualify for free shipping. Also, consider instore or curbside pickup, where available, to avoid shipping costs.
Which of these Fun Gifts For True Crime Fans is your favorite? Be sure to let us know in the comments.