When you're planning a vacation, a day at the zoo is great way to spend some time. Make sure you have everything you need. Double check our What To Pack For A Day At The Zoo list before you go.
For more help packing, check out all of our packing lists.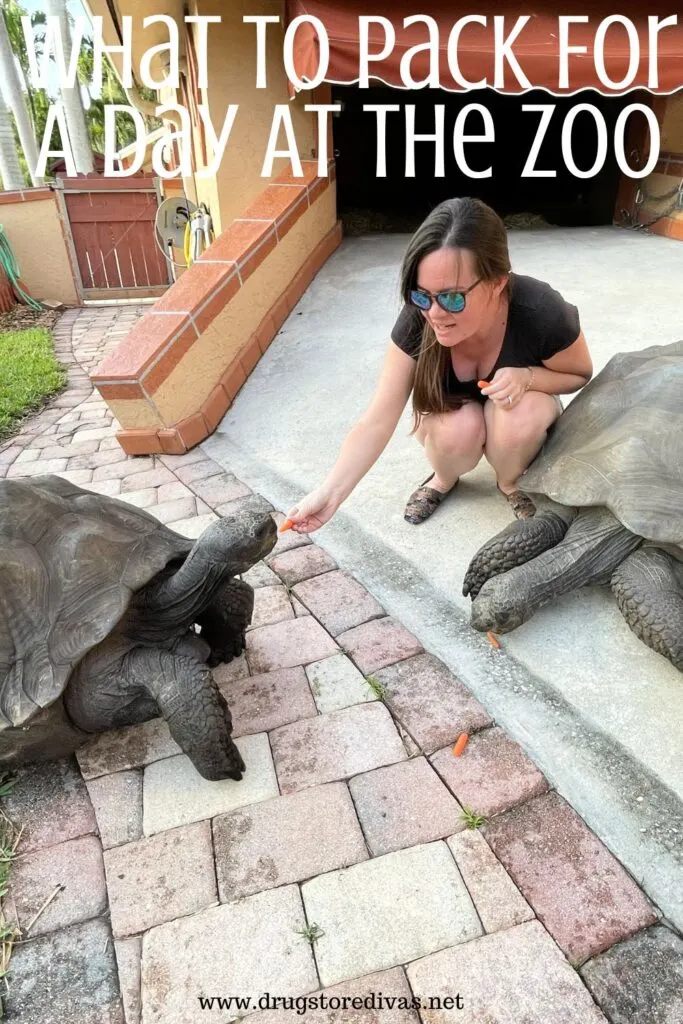 I really like going to the local zoo when I'm away. If you're far enough away from home, you may get to see animals you may not see otherwise. The last time I went to the Osaka Tennoji Zoo, there was an "American Squirrel" exhibit. Which, of course, we can see squirrels nearly every time we look out the window. But in Japan, that's not the case.
And when I was on a hosted trip in Issaquah last year, we went to the Cougar Mountain Zoo. Which. Has. Wallabies. You guys, I got to feed a wallaby. The rest of the zoo was very cool too. I mean, it has reindeer. A lot of reindeer. Enough for Santa's sleigh. So that was a very great time and something I've never experienced before or after.
If you add a zoo visit to your vacation itinerary, you might also get to have new experiences. But, before you go, it's a good idea to read through our list of what to pack for a day at the zoo to make sure you have everything you need (and don't waste space in your bag for things you don't need)
Got zoos on the brain now but can't get to one? Check out our list of Virtual Zoo Tours.
What To Pack For A Day At The Zoo
Affiliate links are included in this post and Drugstore Divas may make a small commission if you use them.
The most important items that I've found for the zoo are on this packing list. Of course, you might have some extra items that you need for your family, especially if you're traveling with young kids. So, use this as a guide, but then add anything you might also need for your family.
Reusable water bottles
I pretty much won't go anywhere without my reusable water bottle, but especially the zoo. So much of a zoo is open. And if there is shade, it's in spaces occupied by animals. So, depending on the time of year you're visiting the zoo, it's (most likely) hot out there. So you want a water bottle so you don't get dehydrated.
Every zoo I've been to has had a water fountain, so you can refill your bottle all day long.
If you're traveling with small children, my best suggestion is to give everyone their own water bottles. See, when I went to the zoo with my nephew, I shared my nice, cold water with him. And he shared his sore throat germs with me.
Sunscreen
Sticking with the lack of shade reminder, pack sunscreen. You're going to be outside in the sun for the majority of the day, so pack sunscreen. Apply it before you go to the zoo, then reapply it during the day, especially if you're sweating a lot.
You could pack a sun hat for sun protection, but I personally don't like those. They make me feel wobbly if I'm wearing them for too long, so I just make sure to keep sunscreen on my face.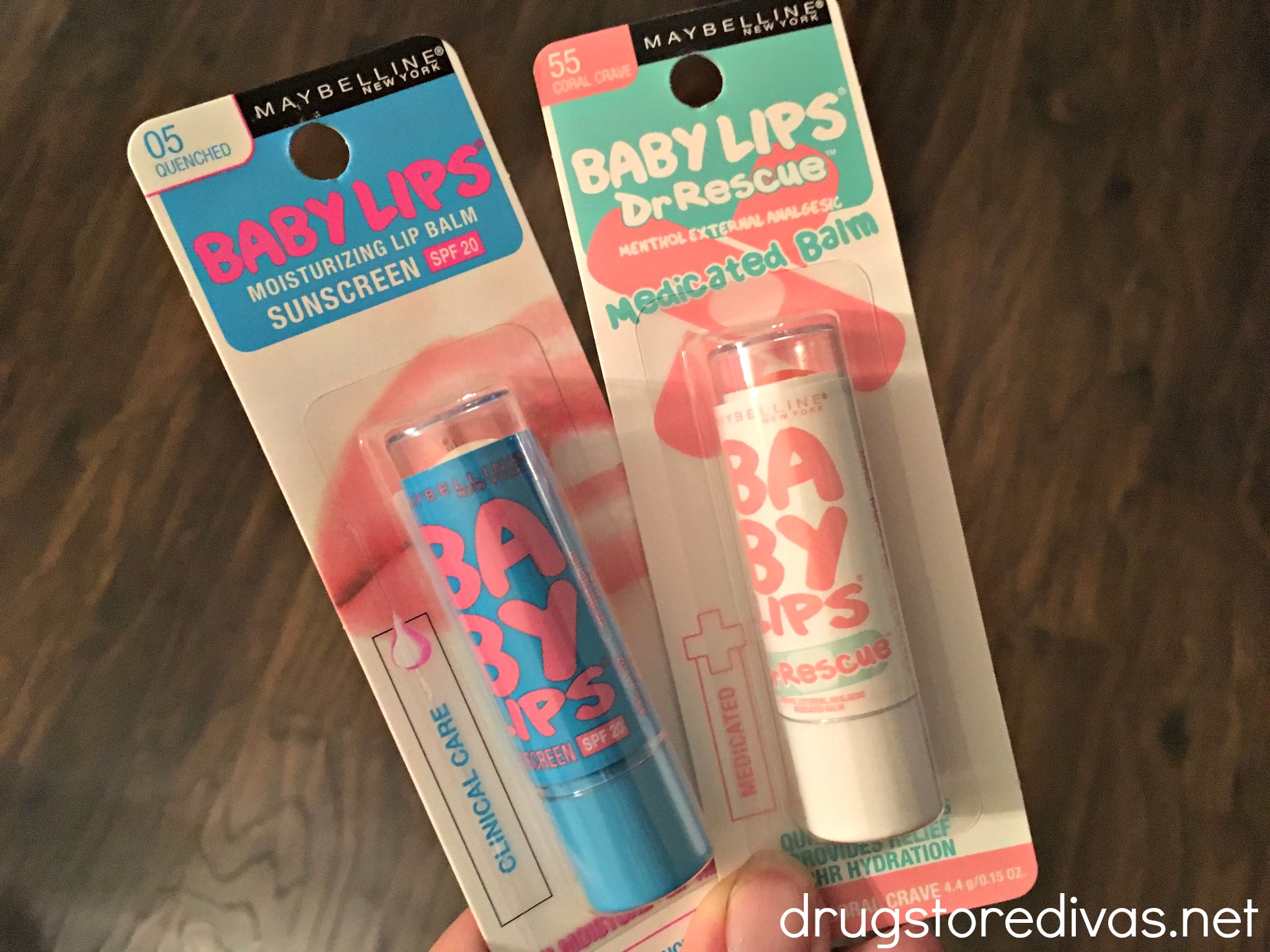 Lip balm
When you're thinking about protecting your face, you mostly think about your skin and applying sunscreen. But, being out in the heat and sun all day at the zoo isn't great for your lips.
So make sure you pack lip balm when you're packing, you remember to throw a lip balm or two into your bag. And make sure you apply it, too.
Insect repellent
Depending on the type of habitats at the zoo, you may encounter swampy areas that breed mosquitos. Or you just might be visiting somewhere mosquitos live.
Either way, packing bug spray and using it during your zoo trip is a good idea.
Snacks
If this is your first time at the zoo, be sure to check the zoo's website to see if you're able to bring any food into the zoo. Some zoos will allow you to bring a full cooler and some won't let you bring any of your own food inside. And of course, there's everything in between.
But, what you can definitely do is fill a cooler with sandwiches and leave it in your car. Of course, you'll want to pack it with ice packs as well. Then, at lunchtime, head out to the car and have a picnic lunch in the parking lot.
If you are able to bring snacks into the zoo, we suggest healthy snacks that are easy to open and eat, like granola bars, string cheese, or fruit that doesn't need to be peeled (like an apple) in a disposable lunch bag. Anything that can be eaten and tossed in the same seating is a lot easier than carrying around leftovers of a snack that didn't get finished.
Also, don't bring straws. SeaWorld banned them to avoid the possibility of them being thrown into the tanks. The Mirage in Las Vegas banned plastic water bottle tops for the same reason. So, be really conscious of your garbage and plastic when you're at the zoo.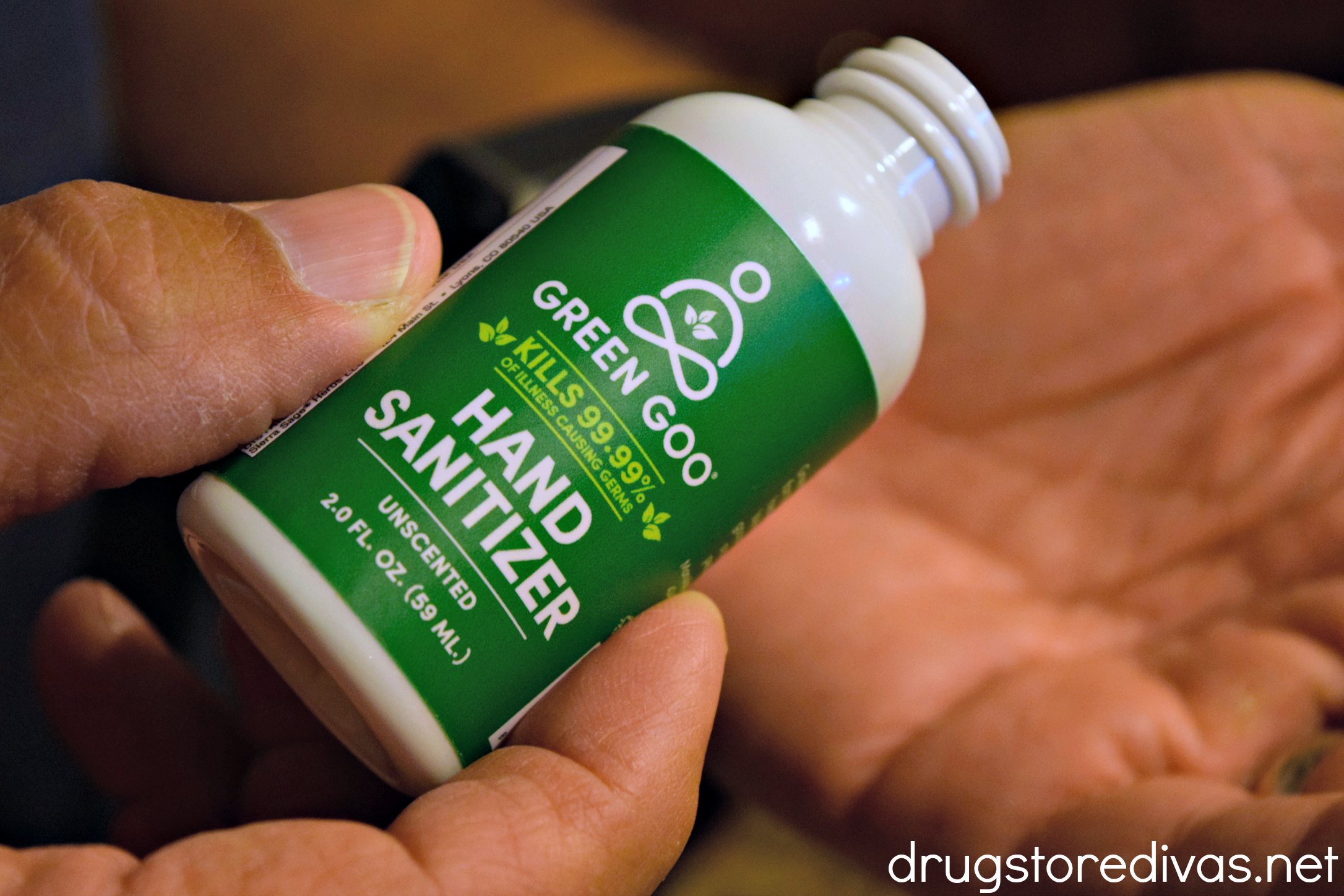 Hand Sanitizer/Wipes
Part of the fun of zoos is the petting zoo portion. There, you can pet and feed your favorite animals, which is a lot of fun. It can also be kind of gross, especially if you have a goat licking crumbs off your hand.
Having hand sanitizer or wipes handy so that you can clean your hands after touching or feeding the animals.
Quarters
Speaking of feeding the animals, there's a great chance that there will be machines around the zoo that are filled with food pellets for the animals. These are always coin operated, so you'll need quarters in order to purchase food.
Some zoos will sell food at the gift shop or at the zoo's entrance and nowhere else (Cougar Mountain Zoo and Tregembo Animal Park are both this way), so have some extra cash handy when you're entering to make sure you can pick up some food.
Camera
There are so many really fun animals to see during your zoo day. And you have no idea when a polar bear is going to lick its face or a money is going to swing across a tree, giving you a great photo op. Having your camera handy is great.
We usually take our DSLR to the zoo so we can really capture the great shots, but your phone's camera will get some really good ones too.
Cooling towel
If you get hot, a cooling towel is must, especially on a day when you're going to be outside at the zoo. It helps you keep cool, believe it or not. We actually have a set of them and Pete would always bring it to the farmer's market, when we'd be outside in the North Carolina sun for seven hours on a Saturday, and it would keep him cool.
Mini fan
If you don't have a cooling towel, a mini fan works great. There are also ones that double as a phone charger, which is something else you should pack on your day at the zoo. So, picking up a two-in-one is great.
Day At The Zoo: Frequently Asked Questions
What type of bag should I pack for the zoo?
A small backpack is probably the easiest bag to pack for the zoo. You can stick everything in it and it's easy for you to wear on your back, leaving your hands free for taking photos or feeding animals.

If you only have a few little things to carry, a waterproof phone pouch is large enough to carry your phone, ID, and some cash, plus a locker key if you're at a zoo that uses lockers.

Personally, I don't like packing in fanny packs because I just don't feel like they're comfortable, but the fanny pack actually became trendy again last year, so you could fit your small items in that too.
How should I dress for the zoo?
Start with light colors. They'll keep you cooler than dark colors will.

Shorts are great if you're going to the zoo on a summer day.

You'll do a lot of walking at the zoo, so make sure your fitness tracker is on your wrist and your comfortable shoes are on your feet. The last thing you want to do is walk around an entire zoo in improper footwear.

You might also want to pack a change of clothes. If you're going to spend the whole day at the zoo, when it gets later and the temperature drops, pants and a long-sleeved shirt are great. Also, if the zoo has a splash pad or small water park, your little kids might want to play in the water and will need something dry to change into.

If you're going on a rainy day, you should wear rain jackets and boots. I would suggest those over rain ponchos because those are disposable, and, like straws, might not be great for the animals if one happens to blow out of the garbage and into an animal's habitat.
What's the best time of the day to go to the zoo?
Check the zoo website for any special events, like a trainer talk, a feeding schedule, hours for special exhibits, and more. Most schedules are standard through the day or week, so they'll be posted and you can plan around those.

Getting to the zoo earlier in the day means its a little cooler and there's a better chance that the animals will be more alert and active. In the middle or end of the day, when it's really hot out, the animals tend to get tired and don't interact as much compared to when they feel comfortable (weather wise).

If you get to the zoo when it opens, and allow yourself to stay the whole day, you can go at your own pace and really enjoy the experience. If you show up later in the day, you might feel rushed and not enjoy it as much.
What do you pack for a day at the zoo? Let us know in the comments.