Craft cocktails started making a comeback a few years ago. We've been to a ton of craft cocktail bars in the last few years, and they're all so cool. The thing is, though, craft cocktails can get pricey. There's just so much (both care and ingredients) that go into each drink that consumers end up paying for. So that's why a lot of people are playing mixologist at home. If you have a home bartender in your life, you'll love our Top 10 Gifts for Cocktail Lovers list.
Pete actually loves making cocktails at home, so we stand by a couple of these as the best gifts for cocktail lovers, mostly because he owns a couple of the items on this list already. The others are ones that I know he would love to add to his home bar.
Okay. His home bar is a cabinet in the kitchen.
But that's better than not having a home bar at all.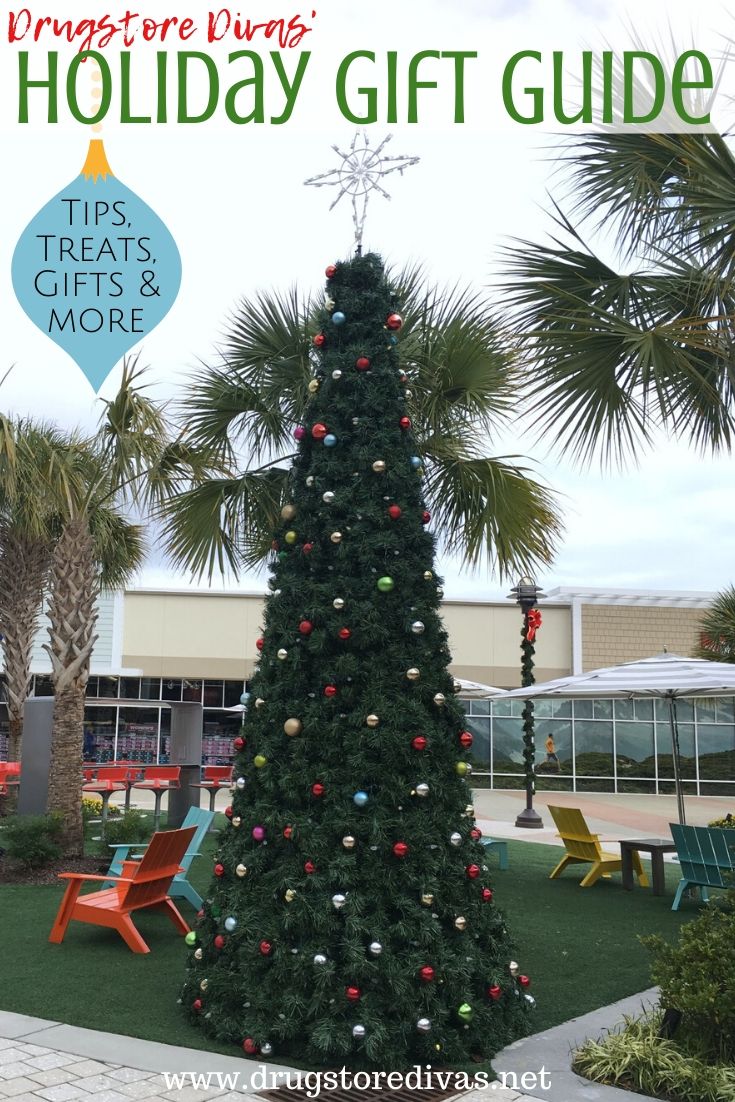 This Top 10 Gifts For Cocktail Lovers list is just one of the gift guides we have on Drugstore Divas in hopes of making your shopping life so much easier.
Be sure to check out Drugstore Divas' Holiday Gift Guide for all of our shopping guides.
Top 10 Gifts For Cocktail Lovers
This gift ideas for cocktail lovers list is in no particular order. So just head down the list, find the craft cocktail gifts that catch your eye and pick them up.
The Ultimate Bar Book: The Comprehensive Guide to Over 1,000 Cocktails
The chance of your mixologist knowing more than a handful of drink recipes is slim. A couple dozen, maybe, but not 1,000. So this book — The Ultimate Bar Book: The Comprehensive Guide to Over 1,000 Cocktails — is the perfect way to try a few new recipes.
And who knows. The book might be one of the best gifts for the mixologist in your life. It might help him or her find a new drink for to love.
Perfect Kitchen Big Ice Cube Trays
Certain drinks call for certain ice cubes, so that's why we have Perfect Kitchen Big Ice Cube Trays ready to go in our freezer at all times. Pete likes the square ice cubes in cocktails, but you can choose the round version instead. They melt slowly, so they keep your cocktail cold without watering it down.
If you'd rather not water down your drinks at all, you could buy whiskey stones instead. Those come in square or round shapes too. You put them in your freezer and then in your drink. Any by drink, it doesn't have to be whiskey. They'll cool your drink down — no matter what spirit you're enjoying — without watering it down.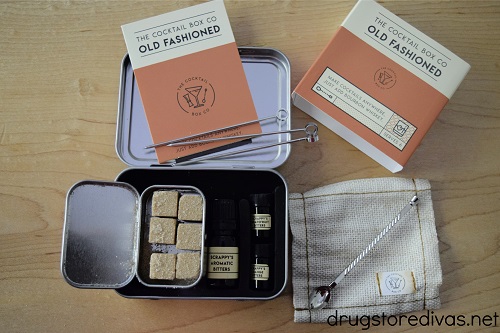 The Cocktail Box Co. Cocktail Kits
The Cocktail Box Co. Cocktail Kits are absolutely perfect for someone who travels. You can get them as an Old Fashioned, Gin & Tonic, Moscow Mule, Champagne Cocktail, Margarita, and Mai Tai. Each kit comes with everything you need to make the cocktail (like syrups, sugar, bitters, stirrers, and more) … except the actual alcohol. You have to pick that up yourself.
They're basically pocket sized, so they're perfect to pack for a trip where you're either flying on a plane and can't pack full sized bottles or when you're traveling with limited space. They come in a hard case, so you don't have to worry about accidentally puncturing one of the syrup packets and it exploding all over your carry on.
Once you have the kit, you can actually buy refills (of just the perishable items; refills don't include more stirrers) of certain cocktails, so that's a good follow up gift idea.
Oak Aging Barrel
I remember my brother having an oak aging barrel for ages. I think my other brother bought it for him as a gift, but I may be completely making that up. What I'm not making up is that Pete's dad got him an Oak Aging Barrel for his birthday last year.
An Oak Aging Barrel allows you to age your own spirits at home. Pete put a white whiskey (which is basically moonshine) in, and in three months it was completely aged. What's cool is you can reuse it without washing it to make something like a whiskey-barrel aged wine.
He's done a three month and a six month age in it, and both have come out great. Up next is a one year age.
Homemade Bitters Kit
My brother and his wife got Pete a Homemade Bitters Kit a couple years ago for his birthday, and it was a huge hit. He loved making his own bitters. It has everything you need to do so — and a few times too. It makes your drinks just a little more special.
And honestly, bitters are something that are so expensive and you only use a tiny bit of them in each drink. So you might not even have them in your home unless you actually make them yourself.
Bittermilk Cocktail Mixer Variety Pack
If it's easier to just gift the bitters instead of gifting a kit to make them, the Bittermilk Cocktail Mixer Variety Pack is a better idea. This includes Bittermilk No. 1, No. 2, and No. 3. There is a set that includes Nos. 1 to 6.
Personally, I don't know the difference between any of the bitters. And if you don't either, go with the kit that has all the bitters.
Tequila Mockingbird: Cocktails with a Literary Twist
This might be my favorite gift idea on the list. Tequila Mockingbird: Cocktails with a Literary Twist is the best gift for English teachers or book lovers who also love a cocktail.
There are a few additional editions as well: Gone with the Gin: Cocktails with a Hollywood Twist and Are You There God? It's Me, Margarita: More Cocktails with a Literary Twist. Plays on words are my favorite thing, so I want to buy these just to display them in the kitchen.
Cactus Coaster Set
My great aunt loves cacti, so I always try to get her something cactus themed for Christmas. This year, it's the Cactus Coaster Set. Your cocktail lover will like it too. Cocktails need coasters, but coasters can be boring. This is anything but boring.
The coasters stack to form a cacti when you're not using them, so it's actually a really cute decoration for your coffee table.
You can get similarly designed hedgehog coasters here.
Tequila Decanter
Everyone knows you can decant wine, but did you know there are decanters for other spirits? I love this Tequila Decanter. But if you don't know a tequila fiend, there are also ones for gin, mixers (bitters, vermouth, triple sec, rum, and whiskey as well.
Plus, if you're a science nerd, that will just look cool sitting on your counter. And if you do like science, you'll love our DIY Chemical Formula Salt And Pepper Shaker Set.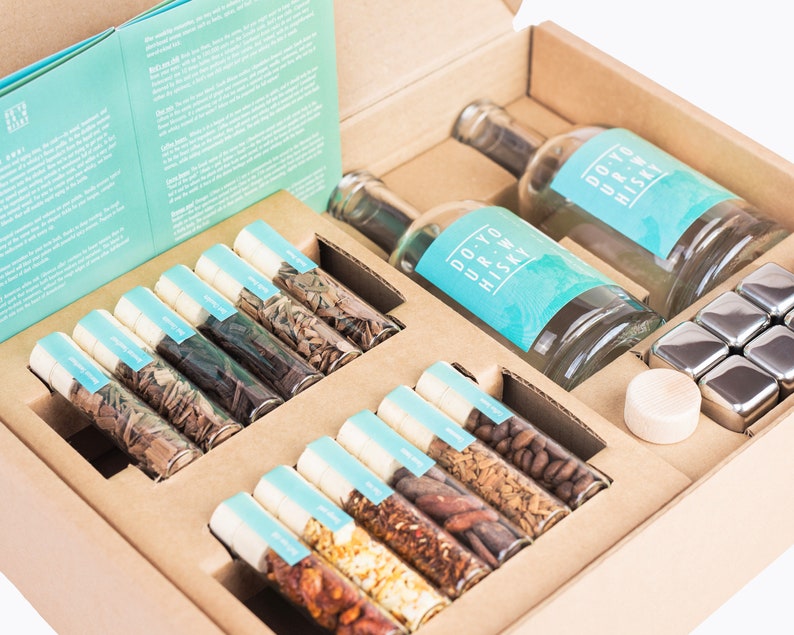 Purchase Gifts For The Mixologist Online:
This is a list of the best gifts for cocktail lovers, according to us, but they're not the only gifts for mixologists out there. There are more, like the DIY Whiskey Making Kit above.
For more Christmas gifts for cocktail lovers, check out the stores below.
Double check a store's minimum cart total to qualify for free shipping. And consider instore or curbside pickup to avoid shipping charges.
Which of these gifts for cocktail lovers are you buying first?