JSL Foods sent Drugstore Divas Udon for this post. Additional ingredients were purchased by Drugstore Divas without compensation. All thoughts, opinions, and images belong to Drugstore Divas.
I'm Asian. My grandma was born and raised in Japan and, as often as we can, we travel to Japan to see her siblings and my family. When I go, my favorite things to eat have the word "yaki" in them. Yaki means grilled over direct heat. I love yakitori (chicken that's grilled on a skewer), okonomiyaki (which is a cabbage-based pancake like meal that's cooked on a hibachi like grilled), and yakisoba (a noodle made on a similar grill).
What's great about these meals is the sauce. So many Japanese sauces are packed with flavor, but not packed with salt. They're very balanced and you can taste every component.
So, when I heard about the JSL Foods Blogger Challenge, I was so excited. JSL Foods sent us three packages of Udon noodles and it was up to us to create a recipe with them. Of course, I decided to make a yaki one. I made Yaki–Udon (which you can also call Udon Stir Fry) with one of the best tasting sauces I've ever had. This recipe is definitely in our rotation of meals to serve to impress guests.
Yaki

–

Udon

What You'll Need:
3 packages of JSL Foods

Udon

Noodles Beef
2 cups shredded cabbage
Half a large red onion, sliced thinly
1.5 cups snow peas
3 slices of bacon
5 tablespoons of Tonkatsu sauce
1 tablespoon of Worcestershire sauce
2 tablespoons garlic
1 tablespoon ginger
Dash of shichimi togarashi (Japanese red pepper)
12 wonton wrappers, cut into slices
1/4 cup olive oil
What You'll Do:
Heat the olive oil in a small pan. Drop a few slices of wonton wrapper into the oil, allowing them to crisp. This should only take a few seconds. Don't put too many in at once or they will become one big clump. Set aside.
Mince the garlic and ginger.
Add them to the Tonkatsu and Worcestershire sauces. Stir and set aside.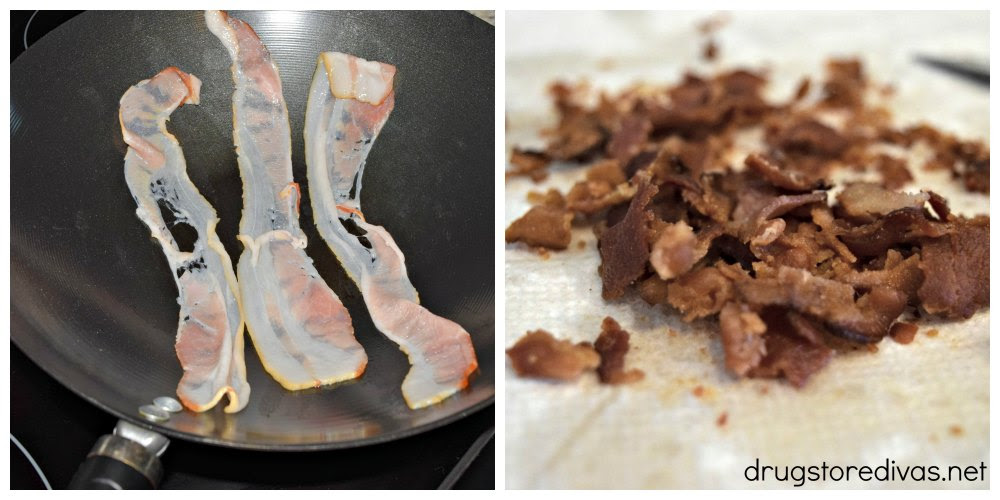 Fry the bacon in a wok until it is crisp.
Remove it from the heat and chop it into pieces. Be sure to leave the bacon grease in the wok.
Add the snow peas to the wok and stir fry it for about two minutes until they start to get tender.
Add the onions to the wok and stir fry until they start to become translucent.
Add the cabbage and stir fry until soft.
In a separate pot, prepare the udon soup base according to the instructions on the package. Add the udon noodles to the boiling soup base to soften and separate noodles (approximately one to two minutes). This will also infuse a bit of the soup base flavor into the noodles. Drain the udon in a colander. Do not rinse.
Add the udon and a dash of the shichimi togarashi (or, chili powder if you don't have the Japanese version) to the wok. Mix.
Pour the sauce into the wok and fry until the ingredients are well blended. Add the bacon back and give it all one final stir.
Serve on a plate, topped with the fried wonton wrappers as a garnish.
We absolutely loved this recipe. It served four of us and everyone said they'd have it again. You can pick up the JSL Foods Udon Noodles at Target stores. The other ingredients can be found at your local grocery stores. Be sure to look in the Asian aisle for the sauces and pepper, if you can't find them.
Want to learn more about JSL Foods? Check them out on Facebook and Twitter.