It would be great for your kids to volunteer, when they're off for the summer or during Thanksgiving, so they can understand giving back. Get some ideas with this list of 5 Easy Ways Kids Can Volunteer.
When I was growing up, I was in Girl Scouts. A lot of what we did to earn badges was volunteering. We were young when we started (we were in second grade), but there are so many easy ways kids can volunteer, even at a young age.
Volunteering really instilled great qualities in me and helped me become very aware of the world. I grew up in a great area, with a great family, and I was always well taken care of. But, from volunteering so young, I was aware that there were people who lived close to us who were not as fortunate.
Volunteering definitely taught me compassion and understanding.
If you want to teach your children those — and more — qualities, school breaks are a great time to do that. Your kids are off from school, so they have a lot of free time. And instead of letting them spend all those hours playing video games, have them spend at least one hour a break giving back to your community.
In order to help you brainstorm, I put together a list of 5 Ways Kids Can Volunteer.
Keep in mind that you really should let your child lead you in the right direction. You want your child to enjoy volunteering because that will keep him or her doing it all through life. So give your child some options, but give him or her the reins on the decision making.
5 Ways Kids Can Volunteer
Affiliate links are included in this post and Drugstore Divas may make a small commission if you use them.
Start a lemonade stand and donate the profits.
So many kids see lemonade stands as a way to earn some extra pocket money. Not Alexandra Scott. When she was 4, she raised over $2,000 for childhood cancer from selling lemonade. That's how Alex's Lemonade Stand was formed.
Alex was four — FOUR! — and battling cancer when she started her legacy. Before Alex passed in 2004, at the age of 8, she had raised over $1 million to find a cure for childhood cancer.
Your child can definitely take a note from her efforts. You can plan a lemonade stand to donate to Alex's Lemonade Stand or you can find a local cause that would benefit from your donation.
And it doesn't even have to be lemonade. Start an iced tea stand, have a bake sale … heck, if your child was selling packaged salads and pizza down the block from me, I would buy that.
Donate to a food pantry.
Chances are, you have to take your kids grocery shopping with you. I don't know any parents that have the luxury of leaving the kids at home and going to the supermarket solo. While you're there, your kid is probably trying to grab at everything, asking for it all.
Instead, have your children ask with a purpose.
Tell your children that they are allowed to choose one item every time you go to the store. But that item is for a family in need. Purchase the item, then take your child to the local food pantry (or church, if you don't have a designated food pantry in your area) and have your child make the donation.
Clean up your local park/beach.
I don't know a single kid who doesn't want a beach day during the summer. It's so much fun to splash around, play in the waves, dig holes, and build sandcastles.
But it's important for your kids to know that the beach and local parks are available to us because we take care of them. So before playing, tell your child you will be doing one hour of cleanup. Or that you have to fill up one plastic bag of garbage (depending on your child's age and attention span).
Comb the beach or park looking for trash that people have left behind (with plastic gloves on, of course), and use it as a way to teach your child that we are to leave things — especially nature — better than we found it.
Then, when you're done cleaning, you can enjoy a day at the beach or the park. And a day at a cleaner public space, thanks to you.
Spend time at a local animal shelter.
If you are trying to figure out kid volunteer opportunities with animals, your mind probably goes to the local animal shelter first. I have a lot of friends who volunteer at the local animal shelter and just love it. If your kid loves animals, this is perfect.
Call your local animal shelter and see what opportunities are available. Some will need dogs walked, some will just want you to spend some time loving on the animals.
My only concern with this would be your child wanting to take all the animals home, so be sure to set some boundaries. Let your child know that although these animals are available for adoption, you will not be adopting them. Be sure to also let your child know that other families may adopt the pets, so if you go on a regular basis, you may not see the same animals every week and that's okay.
And, when you're not volunteering, you can collection donations. Get some tips in our How To Create An Animal Shelter Donation Box post.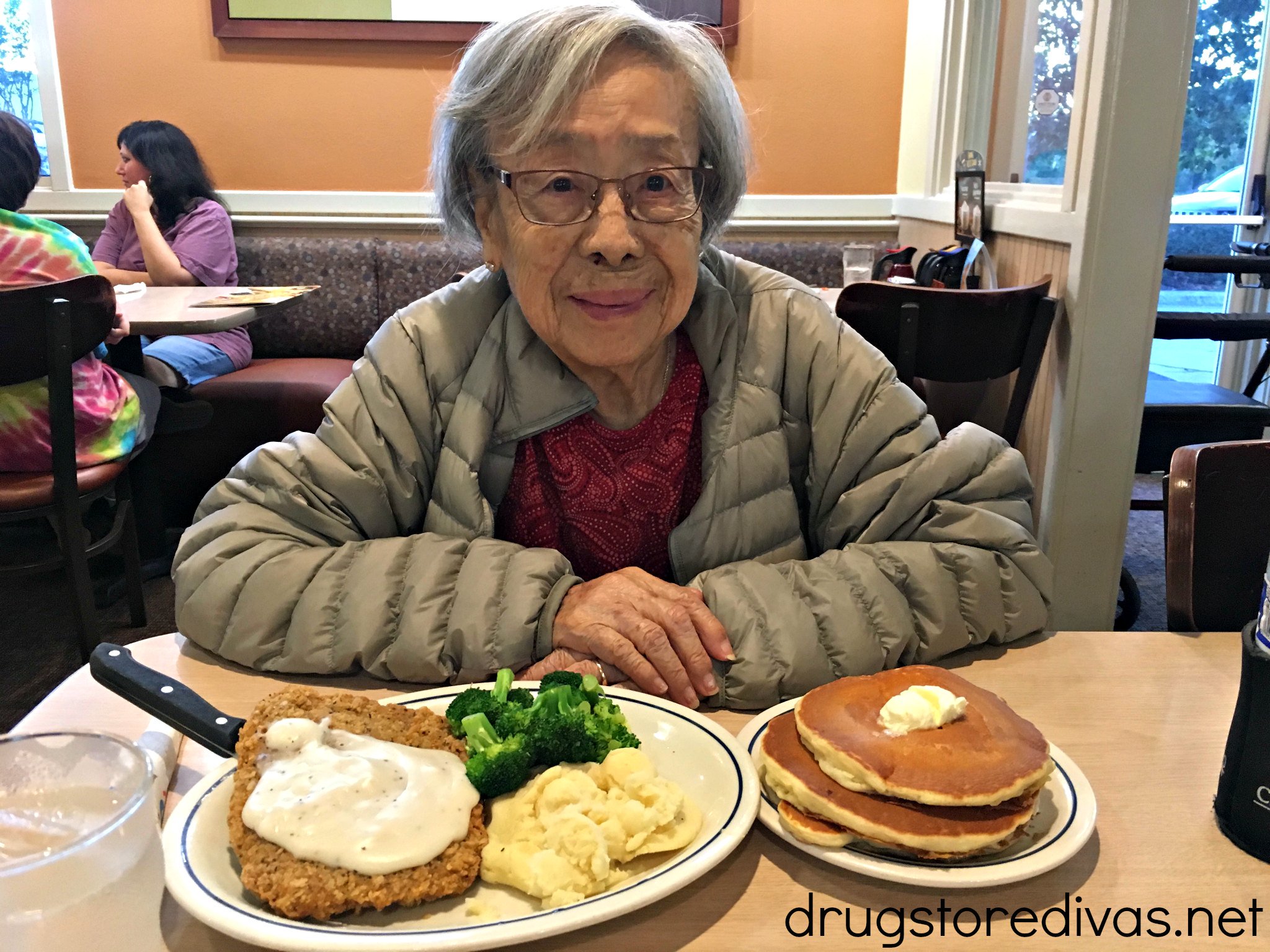 Visit an older neighbor.
When I was in Girl Scouts, we were made to volunteer at a nursing home and a residential facility. Those weren't my favorite volunteering activities. I would love to volunteer at them now, since I'm older, but it wasn't my favorite when I was a kid.
If you want get them involved with the older generation, though, talk to some older neighbors.
The neighbors may just want company, or maybe they have a few tasks they need help with. Speak with the neighbors beforehand, and explain that your child just wants to donate time. No money can exchange hands.
Explain to your kids that we volunteer to help others, because we have something to offer not because we expect something in return.
Which of these 5 Easy Ways Kids Can Volunteer do you think your child would enjoy? Let us know in the comments.