Tips For Putting Together An Easter Basket At Kmart
This Tips For Putting Together An Easter Basket post is sponsored by Kmart.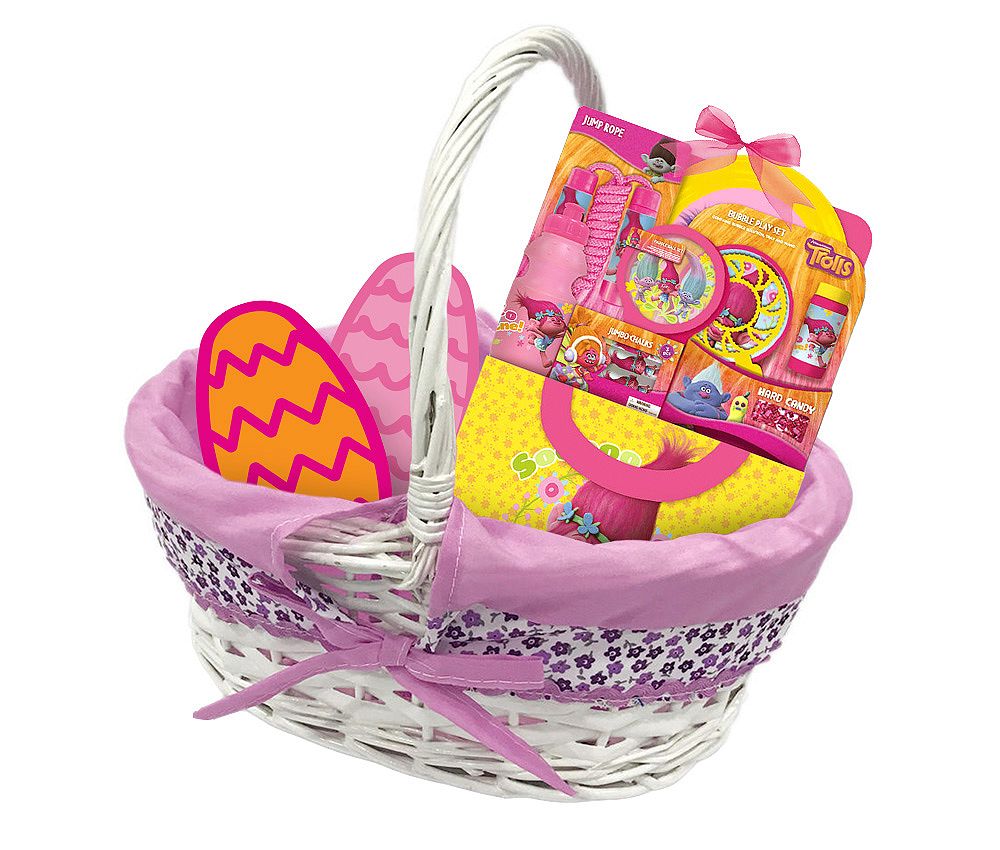 Kmart is one of my favorite stores because you can pick up everything there. Our local store sells everything from wine to window cleaner, clothes to candy, plus really cute Adirondack chairs that are perfect in our garage. It's one stop shopping, so you can run in for milk and leave with makeup for a night out. Anything you want, you can find at Kmart. And that's why it's a great place to go for your Easter basket needs too.
Tips For Putting Together An Easter Basket At Kmart
Start with candy.
Kmart has so much Easter candy, you'll be sure to find your recipients' favorites there. You can pick up packs of marshmallows, chocolate bunnies, jelly beans, and more. Plus, you can get really good prices on them too. Through April 8, you can get an Easter 6-pack candy or Lindt Gold Bunny on sale for $2.50. From April 9 to 15, you can get Easter packaged chocolates on sale for $1.50 on sale.
Personally, I'm a fan of mixing some candy with some chocolate. A little variety goes a long way.
Add something non-chocolate.
The age of your recipient will determine what else you add to the basket. For a young child, check out the toy section. You can also pick up art supplies. For a teen with a new car, you can head to Kmart's automotive section. For your mom, you can check out their gardening section. There's really something fun for everyone.
A really cute idea would be to add an Easter outfit in the basket as well. Kmart has a ton of Easter outfits for boys and girls, plus super cute new shoes too. For older kids, you can pick out a cute top instead of a full outfit.
Use your points.
Part of why I really love Kmart is because of Shop Your Way rewards. When you make a purchase, you earn a certain percentage back in Shop Your Way points. You are then able to use those points on future purchases (be sure to check Shop Your Way for all terms and conditions). Now through May 1, you can earn 25% in points with a $10+ of Smart Sense food and drug products at Kmart. Smart Sense is one of Kmart's private label brands. We have so many Smart Sense products in our home right now, and they're really great quality items.
Want to win?
We are giving one lucky winner a $100 Kmart gift card. I wish I could keep it for myself because there is so much I could stock up on. Instead, one Drugstore Divas reader will be the lucky one. To enter, use the Rafflecopter below. This giveaway starts now and ends at 11:59pm EST on April 16. The winner must be a US resident who is 18 or older at the time of entry. The winner will have 24 hours to respond to a winning email before another winner is selected.
Drugstore Divas is not responsible for prize fulfillment.