SavingStar: 20% Off Bananas (Til 7/4)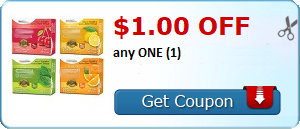 I am really trying to be healthier. Pete is always healthy so he makes us smoothies most mornings. They have a banana in them, so I'm excited this week.
This week, you can save 20% on any single purchase of loose bananas at participating retailers. Just click that link, save the offer into your SavingStar account, and purchase bananas by July 4. Then, 20% of your purchase price will be added to your account and you can cash out via PayPal.
Speaking of bananas, did you see my recipe for Banana Bread? It uses overripe bananas. I just found out that you can actually put bananas in the microwave to ripen them for banana bread. Have you tried this?