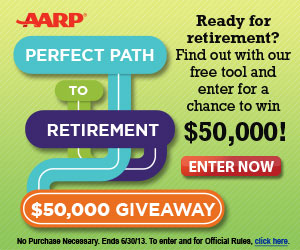 I read all over the internet today about David Beckham retiring. And it made me wish that I could retire.
I'm not old enough to and I don't have enough money to.
But what about you?
Right now, if you're 40 or older, you can enter the AARP Retirement Sweepstakes. Just click that link to be entered to win $50,000 towards your retirement. You have until June 30 to enter.
If you're not old enough, don't worry. We have a ton of other giveaways to enter here.