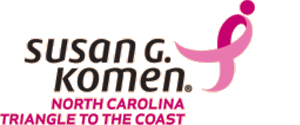 If you've been around Drugstore Divas for a while, you know that Pete and I do the Making Strides breast cancer walk every October. Since 2010, we have been walking in honor of his mother.
This year, we are also walking in the Inaugural Susan G. Komen Wilmington Race for the Cure this Saturday, March 2. It's a 5k and registration closes at 8:15am. I don't do 8:15 in the morning, so we're not participating in the timed race portion of it (because I will be sleepwalking). We're doing the recreational walk.
We're also raising money for the cure.
If you have even a spare dollar, please consider donating it to our goal. Just click that link and you will be able to donate. Any amount will help.
When cashiers are impressed with my savings, I always tell them, "If I can save money on toothpaste, that means I can spend it on shoes and not feel guilty." Today, instead of adding your coupon savings into a rainy day fund for shoes, consider donating it to our goal to help find a cure for breast cancer.
Every penny is appreciated, from the very bottom of our hearts.