Coupon Alert: 10% Off At World Market (Til 7/5)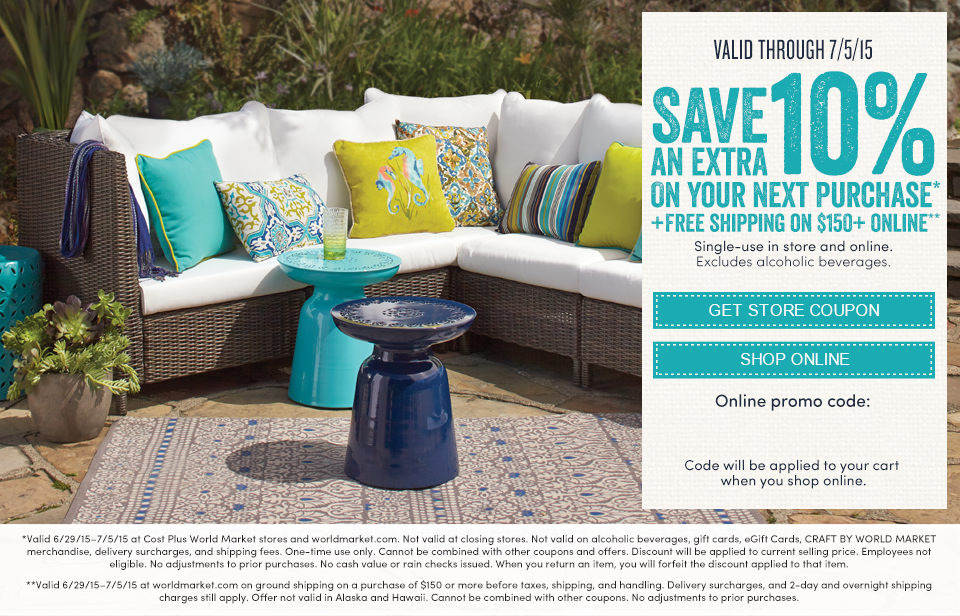 I love World Market, but everything is so expensive. I fall in love … and then check out the price tag and get mad.
If you're the same way, you'll be really happy about this. Now through July 5, you can save 10% at World Market, plus get free shipping on orders over $150. When you click that link, you will get a unique one-time use code that will be applied at checkout. You will need to shop through that link in order to get the code. If you don't use it, there won't be a code applied at checkout.
For more coupons, check out our coupons link.