Cents Of Style: Holiday Pillow Covers Only $11 Shipped (Today Only!)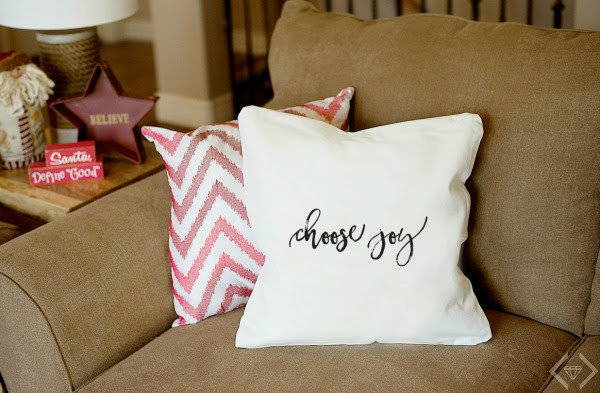 We have winter pillows that say "cozy" and "warm" in our living room that should have been put into storage months ago. But they're not. It's fine, though, because it's cold enough now that cozy and warm do once again apply. They were sort of weird in the summer, but they work now. I should have done picked up seasonal pillow covers and changed them often. If you have a similar situation, you'll love the holiday pillow covers on sale today.
Today (November 14), you can get pillow covers for $11 shipped from Cents Of Style with the code HOLIDAYPILLOW. Prices start at 2 for $22, so that's just $11 each. And everything always ships free at Cents Of Style, which is part of why I love shopping there so much.
There are a ton of holiday pillow covers to choose from. My favorite is the "choose joy" pillow cover (in the photo) because it's the perfect reminder of a beautiful sentiment. But I also really like the "Happy Holla Days" pillow cover because it makes me laugh (and goodness knows we need to laugh more). And, because I couldn't settle on just two even though the deal is part of Cents Of Style's 2-for-Tuesday, rounding out my top three is the "Sleigh All Day" pillow cover. Slay all day is a really popular saying now. It's very empowering. So how fun to say slay all day during three seasons, but sleigh all day in the winter. If you know me, you know I love plays on words, so that's perfect for me.
Now the trouble is deciding which two to get and what pillow cover to leave behind.
Which of these is your favorite? Let me know in the comments!